Recapping The School Board Meeting On Reopening Schools
Abigail Ernst
There is an end in sight to Virtual Plus+ learning for all Alexandria City Public Schools (ACPS) students, unfortunately, it appears to be at the end of a very long tunnel. Through a series of meetings with the School Board, ACPS recently proposed their plan to return to in-person learning starting as early as November. However, the plan to return does not include every grade in ACPS at the beginning.
The plan states that students part of the Citywide Special Education program, which is the special education program in ACPS. These students will be the first to start returning to the classroom on November 5th if they choose to opt into it. Their transition will begin with kindergarten through second grade, then move onto third through fifth grade. The next group of students to return are the Early Childhood Special Education, which is part of the citywide special education program, students who opt-in, and students in kindergarten through fifth grade with disabilities who receive language arts and math help
In December, students in the Citywide Special Education Program in grades six through eight will return if they choose. All of these students will receive their instruction at Jefferson- Houston School.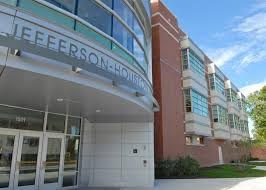 The plan continues in January 2021 with all remaining students in grades kindergarten through fifth grade who opt to return to school. In February 2021, students in grades 6th through 8th will return to the classroom only if they choose in-person learning. However, there are currently no plans to return secondary school students (grades 9-12) to the classroom.
Unfortunately, the most feasible method for returning all students to in-person classes with the current Covid restrictions is for students to return one day a week. This method is far from ideal as students may have different teachers than their current virtual teachers; some teachers cannot return to school due to higher vulnerability to coronavirus. School Board Member Michelle Rief emphasized that in-person classes will not be like regular classes at school.
Even though ACPS is planning on returning students to school, there are significant constraints like transportation, building capacity, and staff availability that may limit the number of students who can return. The ability to find additional teachers after the start of the school year and in the middle of a global pandemic is an extremely difficult task according to Dr. Hutchings. However, ACPS has addressed many other constraints as well, such as prioritizing students based on their needs, providing PPE and health, and the instructional model.
The schools will be following all CDC guidelines, in particular, the six feet social distancing recommendation. This plan also raises many more questions: would teachers have to teach students in person and virtually simultaneously? Where would cameras be set up in the classroom so virtual students could see the teacher, but students attending the class would not have their faces shown? Additionally, the teachers would need further professional development to implement this plan.
Returning Pre-K through eighth grade students is contingent on building and staffing constraints. Dr. Hutchings mentioned that being less than six feet from students or a teacher could potentially raise the risk for a 14-day quarantine, for the students and teachers. He said if students and the teacher are six feet apart, this would lessen the probability they would have to quarantine if exposed.
Hutchings said the school system is looking into moving the furniture from the classrooms to an unknown location. However, there are constraints like the cost of labor to move the furniture to a different location, either onsite or offsite, renting space to store the furniture, and moving the furniture back to each building in the future.
During the meeting, School Board Member Christopher Suarez raised a concern that vulnerable students will not be able to return to High School until March 2021. The board then voted to amend their guidance to include all vulnerable students in grades Pre-K-12.
The Board and Dr. Hutchings agreed that the process in all decisions to return students to school needs to be transparent and communicated clearly with the community; therefore, they all agreed to meet bi-weekly. The Board and Dr. Hutchings all agree that although this is not the plan of best practice for educating students, it is the only feasible option.