Ethan Gotsch
This second edition of The Titan Underground features a musician who grew up in Alexandria and graduated from T.C. Williams in 2013. Ariana Harbin, a songwriter and multi-instrumentalist who has established herself in D.C.'s music scene, is the vocalist and bandleader of jazz-soul ensemble Sweet Something as well as a solo artist.
As with most successful songwriters, Harbin's love for music began when she was a child. At age five, she was singing and writing songs about animals and mythical creatures, and by age eight she was taking classical guitar lessons from her neighbor.
"I didn't have many friends growing up," said Harbin, "so I would just twirl around in the backyard and make up songs." She got more serious about songwriting in her teenage years, describing herself as a "sad little pop-punk girl" who wrote songs about people, whether it be a crush, a family member, or from someone else's perspective.
When asked about her experiences at T.C. Williams High School, Harbin was not particularly sentimental: "High school was terrible. I was going through a dark time as a teenager, so I kind of hated everything." There were still some highlights to her teenage years, though. Harbin cites photography teacher Taki Sidley and choir teacher Theodore Thorpe III as people who made a difference in her years as a T.C. student. Her time with Thorpe was particularly formative for her.
"He and I butted heads since I was really stubborn," Harbin said, "but I'm really grateful for him. He was a great teacher. He taught me a lot—not just about music, but about life—and [about] being Black, and being proud, and embracing your heritage." One of Harbin's most important musical experiences was performing on the television special Christmas in Washington as part of the Children's Choir for three years during high school.
After high school, Harbin was prepared to quit music entirely, until some people involved in the D.C. music scene discovered her. She was recruited to sing in the blues/swing band The Gin Rickys, which toured throughout the southern United States and disbanded shortly after. When Harbin came back from touring, she was ready to do a project of her own.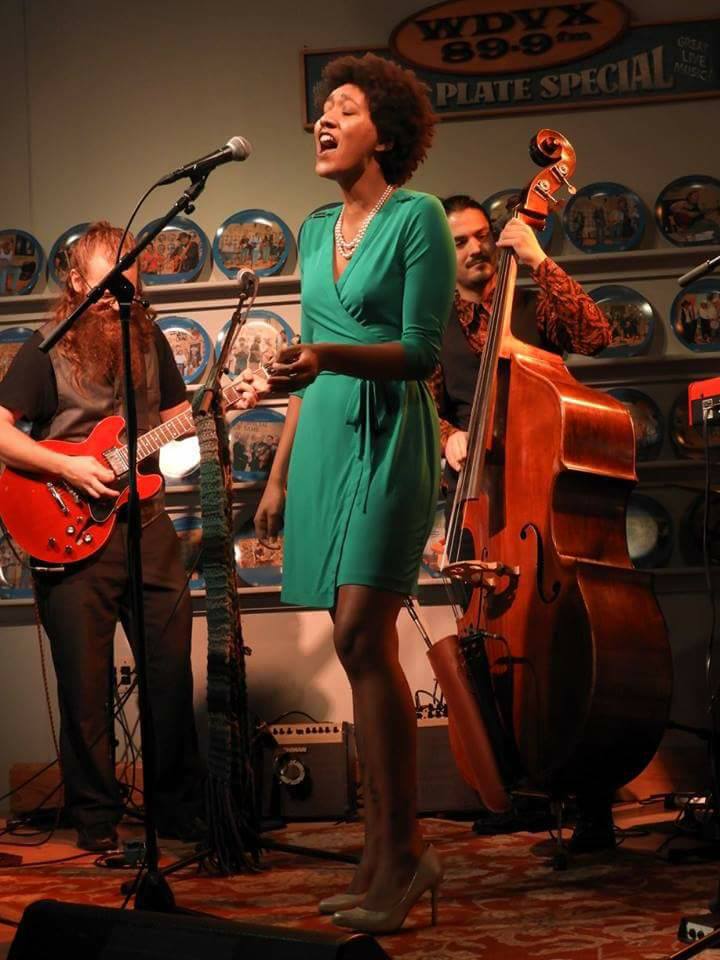 Sweet Something was created by Harbin as a retro jazz project, and those old school leanings are perfectly encapsulated on their EP, In the Parlor. The standout feature of these songs are Harbin's confident and soulful vocals, but there is also a lot of musicality beneath the surface. The emotive and lush piano parts add to moody tracks like "Tiramisu" and "Tell Me Again." The melodic double bass playing adds some hearty low end into the mix and takes a leading role in songs like the Latin-tinged "Desire" and the bluesy shuffle of "Whiskey and Cigarettes." The band gets ambitious too, maintaining a tight groove in the unusual time signature found in "Kiss Me in the Elevator."
The addition of new drummer Aaron Ivey has helped the group progress into new musical territories, exploring the realm of neo-soul with two new singles: "So Natural" and "No Surprises Here." Normally Sweet Something would be performing gigs, but the pandemic has made this nearly impossible, so Harbin is using this time off to revamp Sweet Something.
"I have a new keyboard player and we have a new sax player that just joined us," Harbin said. While she did not go into great detail about what to expect from Sweet Something in the future, she did say to stay tuned for announcements on the Instagram account @sweetsomethingjazz.
In addition to Sweet Something, Harbin has released several solo singles and an EP this year under the stage name Ari Voxx. According to Harbin, her solo work gives her a place to write and release whatever feels natural to her, whether that be in the style of singer-songwriter music, emotive R&B and soul, or new wave.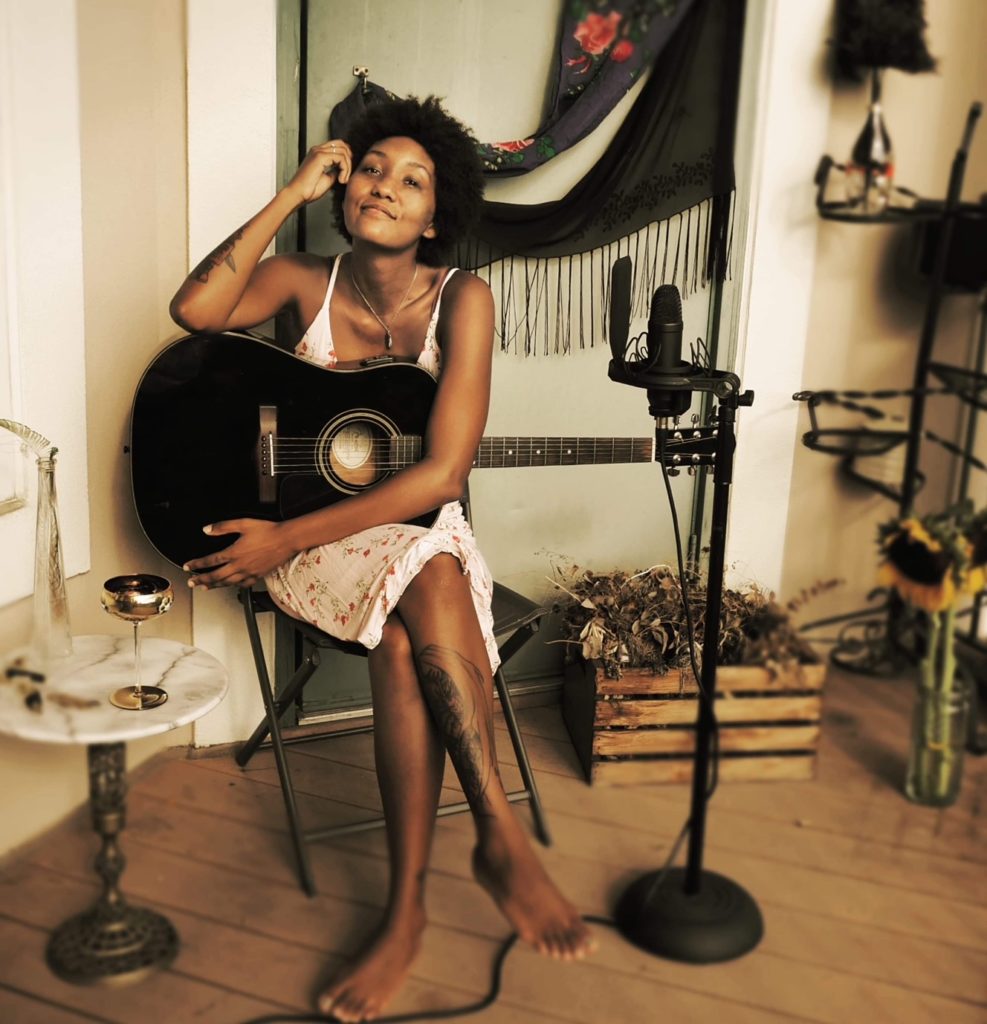 Harbin describes the process of creating the songs on her solo project as "just what is authentically coming out of me." With her solo work, Harbin takes full advantage of her skills as a guitarist and keyboardist, painting vast landscapes of sound. The electric piano is particularly dominant on her solo EP, "Cobalt Cadence," where it is used for both mournful ballads such as "Waiting" and upbeat pop like the song "Alecks and Andy."
One of the standout tracks in Ari Voxx's discography is the 80s-inspired "Burden," which is light and danceable, while also carrying emotional weight in its lyrics. A lot of Harbin's personal style can be found in this track as well, such as Harbin's bluesy vocal melodies and her love for curveballs; the outro of "Burden" features a double bass played with a bow. This may come from Harbin's wide array of musical influences.
"The things that I listen to really have nothing to do with what I create," Harbin said. "One would assume for the neo-soul Sweet Something stuff that I would say I'm influenced by Erykah Badu or Lauryn Hill, but I'm honestly not influenced by them at all. A big influence singing-wise for me would probably be Chris Cornell from Soundgarden."
Harbin is constantly working on new projects, whether that be for Sweet Something, her solo work as Ari Voxx, or a collaboration with another local artist. While quarantine has made recording and performing more difficult, Harbin is not deterred from releasing as much music as possible. Her Instagram account is @ari.voxx and her YouTube channel is Ari Voxx, so stay tuned for her next release—it could be out very soon!