Ethan Gotsch
Creating music is a way that people channel their emotions. It expresses the highest of highs and the lowest of lows. To the listener, music can be used to help focus or tune out completely. It can create a rush of adrenaline or a sense of calmness. But finding new music and artists can be overwhelming in an era in which so much is available. It can be hard to sort through the noise and find some of the amazingly talented artists who aren't on the major airwaves.
That's where "Titan Underground," a new series that shines a light on local underground music, comes in. The pandemic has hit musicians particularly hard since there are virtually no live performances; so follow along here to learn more about your friendly neighborhood musicians and support them online, in the streets of the DMV, and at venues when they open back up.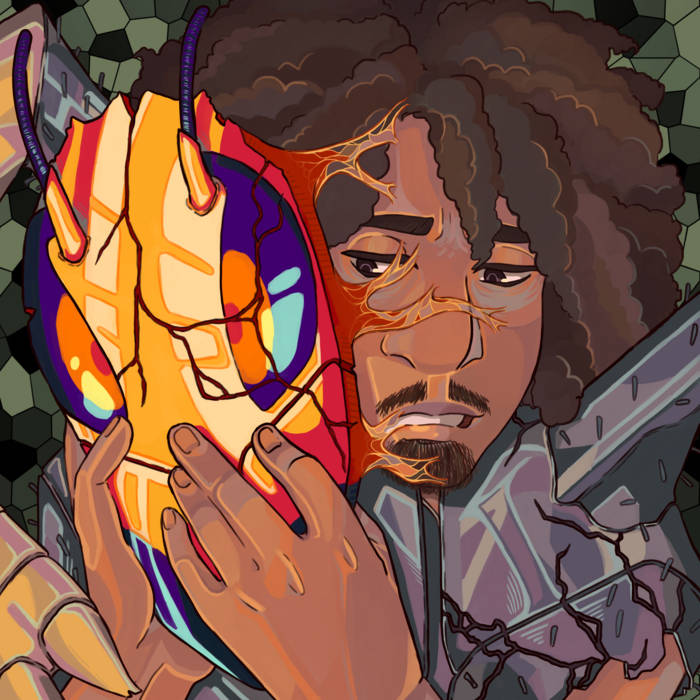 This first volume showcases the Maryland-based artist Terrain, who released their Knowing EP on May 23 of this year. Terrain itself is the brainchild of singer-songwriter Randall Mentzos, who Theogony was lucky enough to sit down with (virtually, of course) and interview.
While Terrain has put out some singles in the past, their most recent release takes things in a different direction. It strips down the layers of sound to reveal just a guy with an acoustic guitar. According to Mentzos, this change in sound was really just a result of "having trouble finding drummers," but as the old saying goes, necessity is the mother of invention.
This release is far from standard acoustic guitar fare, however. Mentzos is able to use a singular instrument to create a dense sonic environment around him. This can be heard in the first moments of the EP, where Mentzos finger picks his way up and down the neck before settling comfortably into the chords of the song "Marienne." These chords are accompanied by playful, multisyllabic lyrics (Twisted teeth in a mangled amalgam mouth) that make the song an English teacher's dream. This track also starts a general theme of love and romance that carries on into the next few tracks.
The second track, "Gena Noël," dials the energy back to create a lush landscape with country-styled honky tonk piano countermelodies. The earnestness of country music ties into the song's lyrics of young, naïve love. Deeper into the EP, the lyrics become less optimistic and more vulnerable.
While "Marienne" and "Gena Noël" talk a lot about the experience of love, the third track, "Traveler's Love," focuses on love's fleeting nature and how the best things in life don't last forever. These lyrics are accompanied by delicate guitar playing that feels very intimate, almost as if you are on a date with Mentzos himself.
One thing that makes this EP stand out from other acoustic singer-songwriter releases is the intensity and aggression of some of the vocals and guitar. While Mentzos is influenced by the soft folk alternative of artists like Elliott Smith and Sufjan Stevens, he's equally inspired by the noisy punk of acts like Sonic Youth.
This can be best heard on the fourth track, "Thirst," which takes an exotic-sounding fingerpicking riff and then goes into rich, Beach Boys-style harmonies in the chorus. As the song continues, the vocals go from tranquil reflections on the consequences of the past into shouting about regrets.
The closing track, "Deafening Ambition," uses the guitar as a percussive instrument, weaving thumps and muted notes into jazzy chords. While "Thirst" reflects Mentzos' frustrations about the past, this final track feels more at peace and content, acknowledging stumbling blocks but also envisioning a brighter future. The Knowing EP can be seen as a concept album, going from youthful innocence to present-day realism.
Mentzos recorded Knowing in J Sterling Studios, a home studio in Jacksonville, Florida. Home studios are an innovative and affordable option used by many modern underground artists. He currently resides in Riverdale, Maryland, a suburb of Washington, D.C., and attends University of Maryland.
In addition to music, Mentzos is passionate about environmental and social justice issues. Although he cannot perform live due to COVID-19, he is planning to stream shows using Instagram live under the account @terrainofficial. Terrain's EP can be found on all major streaming services under the name Knowing EP. Check them out – you won't regret it!