A Review and Analysis of the Positions (Deluxe) Album
By Lauren Larsen
Nearly four months ago, singer-songwriter Ariana Grande released her sixth studio album Positions, reviewed by Theogony, here; however, the artist dropped the deluxe version of this album on Friday, February 19th, featuring five new songs. Of those five was "34+35 Remix" with Megan Thee Stallion and Doja Cat; the lyric video was released on January 15 and the music video dropped a month later. The music video features the artists having a slumber party in a fancy hotel room.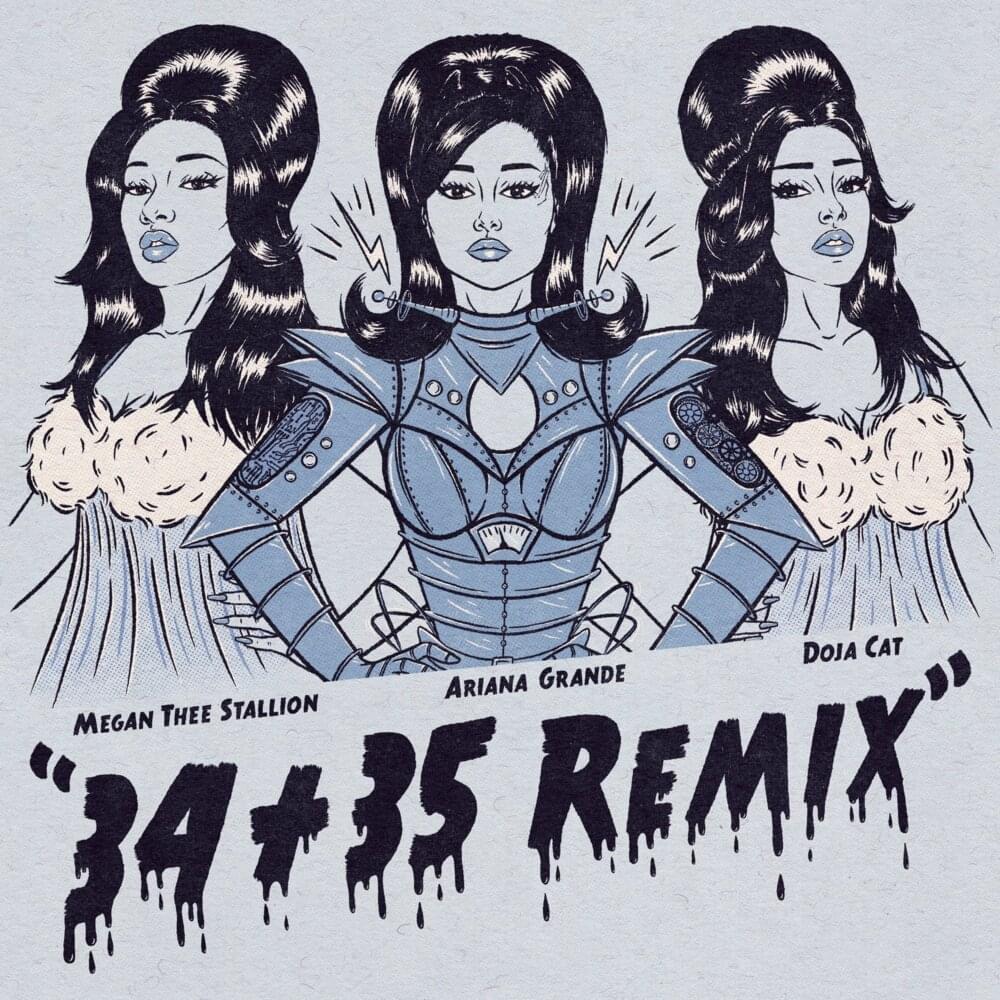 The first new song on the deluxe album is an interlude titled "someone like u." This song is a beautiful transition from the fourteenth track "pov." It opens with soft instrumentals; while cohesive with the record, there is a definitive inclusion of newer sounds that make this song and the other deluxe songs stand out. Grande sings, "Mm, I've been waiting for someone like you (Someone like you) / Baby, this time, please don't be too good to be true." This clearly connects to the overall theme in Positions of intimacy, relationships, and personal growth. These repeated lyrics throughout the interlude tie back to the album's title track "positions" in which Grande sings, "Perfect, perfect / You're too good to be true."
The second deluxe song is "test drive." This sixteenth track opens with a slightly deeper tone, but nevertheless a catchy one. The beat and sound overall is one that will get your head bopping and body swaying to the music. In the chorus, Grande sings, "No, I don't feel the need to test drive nothin', test drive nothin' / Baby, I'm sold on you, so I don't ever gotta / Tеst drive nothin' (Oh), test drive nothin' (My baby) / It's in thе way you do it, I don't ever gotta, baby." Consistently throughout the record, Grande uses cars and driving as a metaphor. She does this in "test drive," but also in "six thirty" as she sings, "Know I be driving you crazy / But I know you love how I whip it […] Down like my foot on the gas, skrrt, skrrt / Down like six thirty."
"34+35 Remix" featuring Megan Thee Stallion and Doja Cat included rap segments from the featured artists not included in Grande's original track. The first is Doja Cat's section when she sings, "Six o'clock and I'm crushin' / Then it get to seven o'clock, now he want it (Uh) / When it hit eight o'clock, we said, 'F*ck it.'" The flow is fun and upbeat, as is Megan Thee Stallion's part too. Overall, it is an amusing and entertaining song that you can dance to with your girlfriends.
The next song on Positions (Deluxe) is "worst behavior." It begins with a similar sound as "test drive." Finger snaps are also incorporated, as they were in the fourth track "just like magic." Grande's voice climbs with the line "So can you keep a secret?" before it falls at the chorus when she sings in a lower, deeper, and more mysterious tone, "This ain't no game won't play with you (Oh, babe) / This time I know I'll stay with you (Stay with you) / Just promise you won't say nothin' (Won't say nothin')."
The final song is "main thing." As the previous additions were, this nineteenth track also takes a departure from the orchestral sound of the original album and includes more simple deep beats and finger snaps. Lyrically, in the first verse, Grande sings, "Been a minute since I tasted something so sweet." Here, she is comparing her love interest to something sweet, as the extended metaphors in her fourth studio album Sweetener did. Moreso, the lyrics of this song are adjacent to ones previously sung on the record. For example, in "main thing," she sings, "Got me trippin', I adore you / I adore you, boy (Boy)," which connects to track seven "safety net" as she sings, "Tripping, falling, with no safety net."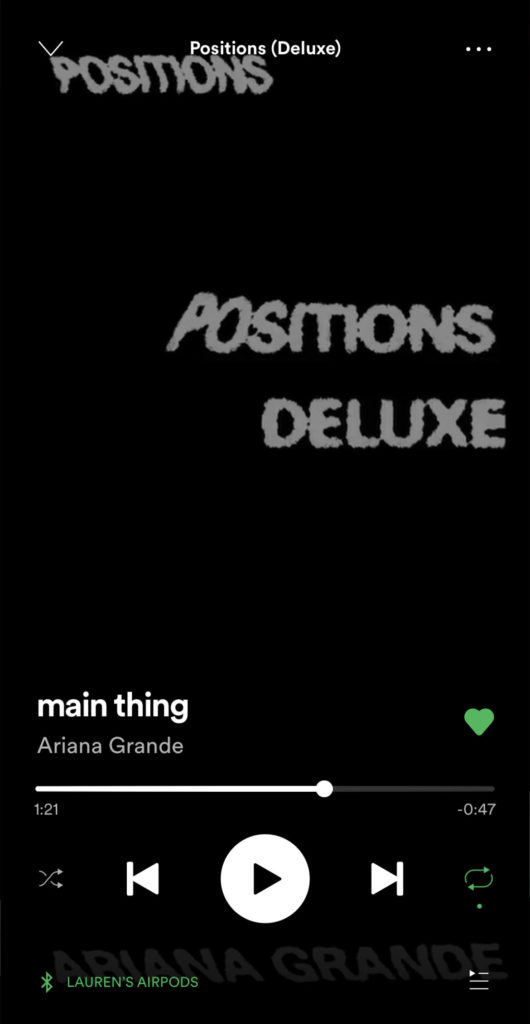 Overall, Positions (Deluxe) is another great work by Grande. Her new releases were fun, casual, and playful. Although they stayed true to the core theme and energy of the original album, the five new additions stood out in their own ways and were steller songs by Grande.