Mental Health Awareness and Resources in a Stressful World
Jacqueline Lutz
Quarantine has affected everyone in a multitude of ways and has been isolating for many people. Unable to gather in large groups and engage in normal activities, people's social lives have come to an abrupt halt.
Lack of social interaction can be damaging to one's mental health — human beings are naturally social and look to their peers and communities for support. Without the same interactions that there were before the pandemic, people's mental health can decline significantly and quickly.
While online school helps prevent the spread of coronavirus, it can also contribute to a decline in student's physical and mental wellbeing, especially extroverted students who enjoy interacting with their peers at school or students who rely on school as an escape from their home lives.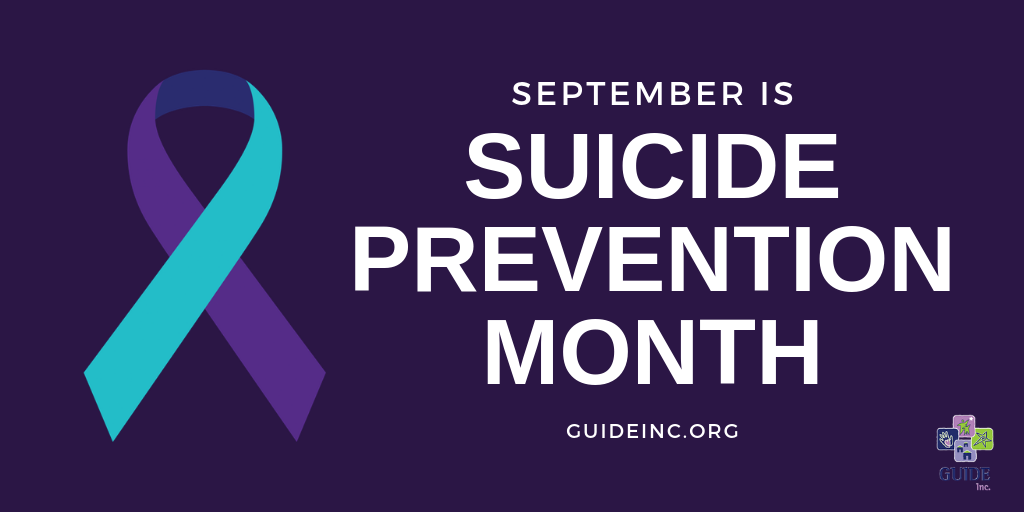 With September having been Suicide Prevention Month, it is important to remember that it is okay to talk about issues you are having, mental health related or not. Even with online school, within ACPS, there is a vast network of people ready to help.
Not only do the TC School Counselors assist students in their academic wellbeing through academic advisement and post-secondary and career planning, but they, along with other qualified school professionals (QSP), focus on social and emotional support. QSP includes nurses, social workers, and the school psychologist.
The Director of School Counseling, Melissa Deak, said, "We [the counselors] are a great resource and spend much of our time collaborating with other qualified school professionals to support students in a holistic way."
T.C. Williams, like all other ACPS schools, utilizes the Multi-Tiered Support System (MTSS) model to support students. This means that every student at the King Street campus is assigned to a "learning academy" and students at Minnie Howard are assigned to a "team," both being a smaller support system that consists of three levels: school counselors, a social worker, and an administrator. The staff within these levels work together to develop a response or intervention when dealing with the needs of a student. However, the student body population of T.C. is large, making it hard for each student to have close connection or communication with a counselor. Nonetheless, the support is always available.
"We want all students to know that school counselors, social workers, school psychologists, nurses, administrators, and teachers are available to support students. There is nothing more important to us then student safety and well-being," said Deak, "With over 4,100 students, we know that in order to support every single Titan we need to work together."
In addition to helpful options from the school staff, a student-led club has joined the support system. Helen Cooper, a junior, along with teacher sponsor Ms. Desario, psychology teacher, recently founded a club called the Mental Health Matters Club. The club's goal is to be a tightly-knight group where students feel comfortable discussing mental health, sharing their struggles, and gaining new knowledge and insight about mental health.
The club also hopes to begin fundraising for different organizations that prioritize mental health treatment and awareness."At the moment I do not have an affirmative 'goal' [for fundraising], but I would like to make as much of an impact as possible," said Cooper.
The club meets every three to four weeks. Students interested in joining can email HC91512@students.acps.k12.va.us
An example of a heartwarming social media post to remind readers that they are not alone and things will get better.

Well-being guides featured on the Instagram Explore Feed.

Post like these help reduce the stigma surrounding mental illness and teach coping skills to people struggling and loved ones trying to support them.

Students are sharing and reposting healthy coping methods.
Not only can students find support through QSP and student organizations like Mental Health Matters Club, but students can find support on social media. This past month was Suicide Prevention Month, a month intended to bring awareness to suicide and mental illness mainly through discussions on social media platforms with mostly teenage users such as Tik Tok, Instagram, and Twitter. On these platforms, mental health advocates gain followers for their positivity, and posts about destigmatizing mental illnesses circulate.
However, mental health extends beyond discussions on social media, or with a counselor, or during a club meeting. While discussions are productive and helpful, a sharp decline in one's mental health can affect anyone, at any time.
In the case of an emergency or an urgent need to talk to someone, the United State's Suicide Hotline number is 800-273-8255. To get in contact with a text hotline, one can text HOME to 741741.
"The bottom line is to reach out to someone if you need help or one of your friends needs help." said Deak.