TC Williams Building Engineer Celebrates his Birthday
Kate Casper and Jackie Lutz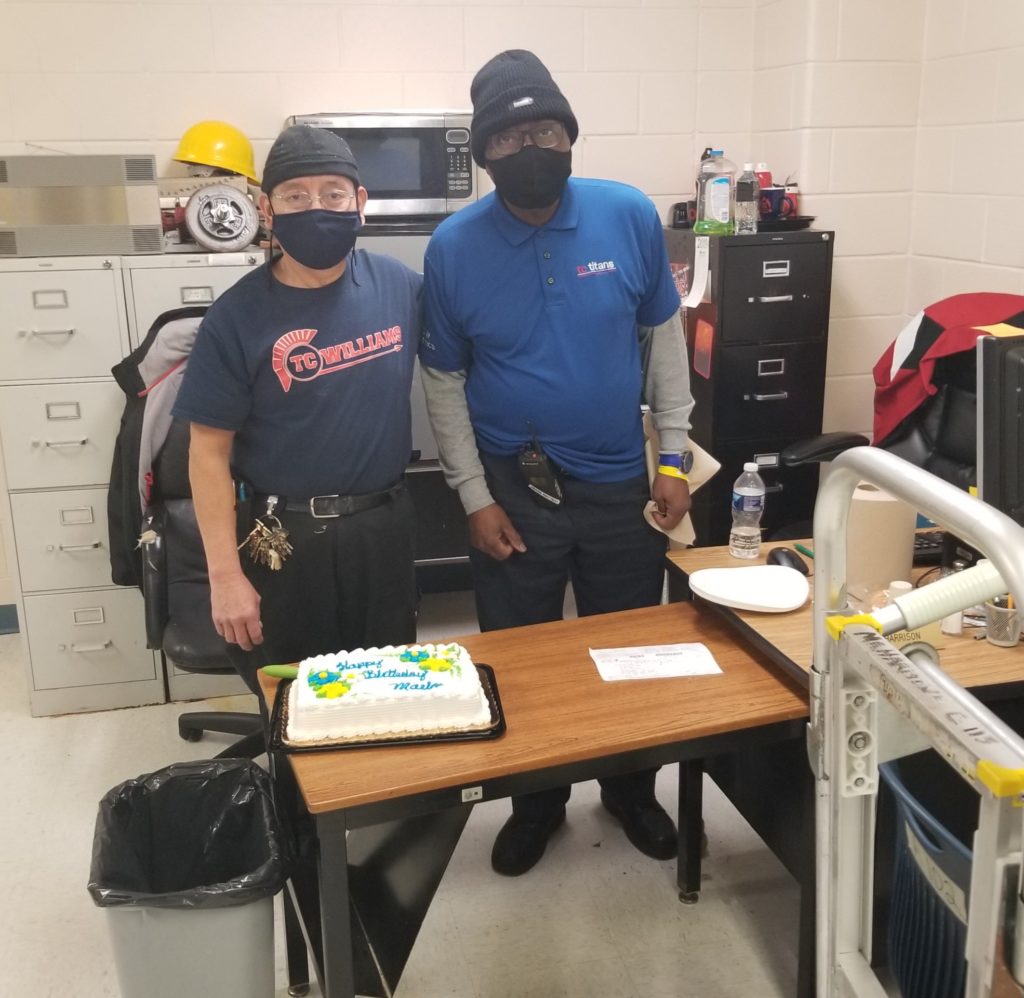 On March 13 2020 Titan students, teachers, and staff left T.C. Williams amid the coronavirus pandemic's emergence in the United States. Now, ten months later, most students and staff are still at home, but King Street campus food services, custodial support, and Helpdesk staff never left.
Even though many are awaiting a return to T.C., Building Engineers Mario Yach, along with Ioan Marian and James Harrison, still have a building to take care of.
In an email to teachers and staff, Mark Eisenhour, Assistant Principal for Operations 9-12, shared a picture and message of appreciation for Yach on his 60th birthday on Wednesday, January 13. A spontaneous outpouring of e-mail congratulations from the T.C. staff followed.
That morning, Harrison "ran over to Safeway to pick up a cake," Eisenhour said. A small group of on-campus staff members gathered to eat cake and discuss Yach and his daily life when he leaves T.C.
Yach shared that after 2:00 p.m. each day, he works eight more hours at a long-term care facility.
Although his jobs do not entail him to do so, Yach goes beyond the call of duty to make people feel noticed, welcomed, and appreciated.
Whether it be an issue with the air conditioning or a leak in the roof after a rain storm, Yach is always there to bring his warmth and compassion to any situation he walks into.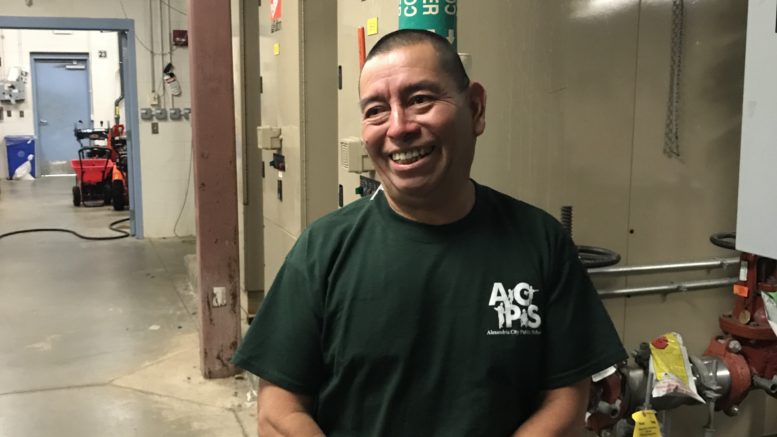 History teacher Erin Hudson said, "Mario is one of the unsung superheroes of T.C. He has fixed everything in my room from the AC to the power to my projector—and always does so with the warmest smile and demeanor imaginable. We would be lost without him, and I am so very grateful to call him my colleague!"
Elizabeth Gaffney, another History teacher, said, "Mario has such a positive energy that is contagious. On frantic mornings when I left the keys to my classroom at home, Mario would drop everything to come help and unlock my door. With an upbeat good-morning-and-smile, my stress would quickly fade away. Mario makes our school a better place."
Benjamin Renne, an English and creative writing teacher, said Yach is always "very generous" and a "good guy."
Theogony and the greater Titan family wish Mario Yach a belated happy birthday! Thank you for all you do!
Read a profile on Yach from 2017 here: https://www.acpsk12.org/theogony/2017-2018/2017/09/29/meet-your-mighty-titan-mario-yach/