Ethan Gotsch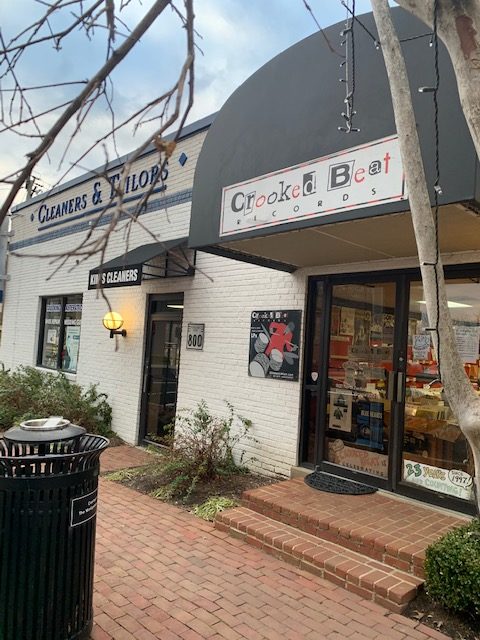 In Volume 3 of The Titan Underground, we venture to 802 North Fairfax Street in North Old Town to explore Crooked Beat Records, which carries a variety of vinyl records, CDs by local artists, record players, and music-related merchandise. To some, this small shop is a relic of the past. After all, when people have access to a seemingly infinite amount of music on their phones, why buy a physical record?
According to Bill Daly, owner of Crooked Beat, vinyl records are all about the experience. "Vinyl is fun to me," said Daly. "It is a physical medium that you are able to hold and look at an album cover and play the music…Vinyl is much more hands-on." Daly is not alone in his thinking. In fact, vinyl records are making a resurgence, and Daly's store is often filled with customers of all ages who come to discover and explore the world of vinyl.
Crooked Beat Records, named after a song by legendary British punk rock band The Clash, has been a beloved part of North Old Town since the Alexandria location opened its doors in 2016. However, the store and Daly have a long history. The first Crooked Beats Records opened in 1997 in Raleigh, North Carolina. In 2004, the store relocated to 18th Street in the Adams-Morgan neighborhood of Washington, D.C. In 2016, a second location of the store opened in Alexandria, but unforeseen circumstances led to the Adams-Morgan location's closure, thus, the Alexandria location became the sole store.
One particularly special day for Crooked Beat Records, as well as nearly every other record store across the world, is Record Store Day. This day usually takes place on a Saturday in April, but due to COVID-19 concerns, last year's Record Store Day was postponed until June. On Record Store Day, stores get access to new limited edition records and special versions of existing records that cannot be found anywhere else. "We usually have a line that goes around the corner," said Crooked Beat employee Jennifer Lucas. "It's a day of joy for us."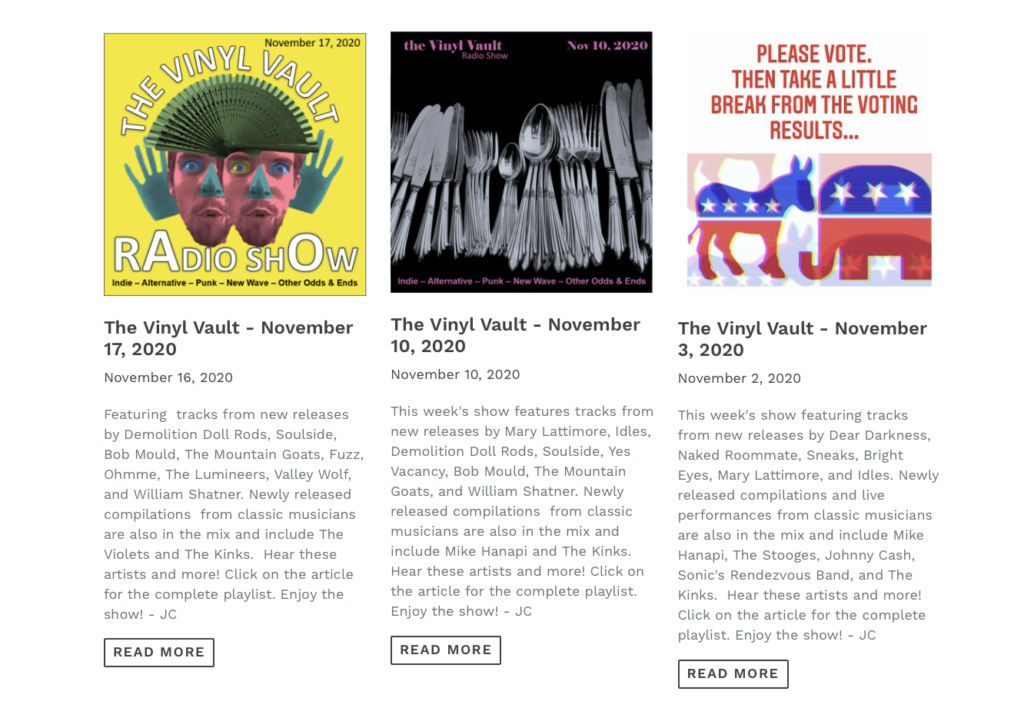 Another facet of the shop exists digitally on their website—the Vinyl Vault. "I wanted to have a radio show that is reminiscent of the type of music that would be playing in the 70s, 80s, and 90s on college stations and smaller independent stations that are catering more towards alternative music," said Lucas, who runs the Vinyl Vault under the alias JC. "That was something that I missed because there is so much corporate radio nowadays where they dictate what you're going to listen to… I like to mix up new with old, but most of it is going to be either indie, alternative, punk, or new wave, as well as a sprinkling of other music to make it fun and interesting."
Part of running a radio show is not only picking a good selection of songs for the playlist, but also choosing the right order. "What I like to do when I make a lot of playlists is have a lot of variety," said Lucas. "You have to think about flow as well. Whenever I create a playlist for the Vinyl Vault, I start with a few songs that everyone is going to know to get them jazzed and interested in listening. Then, I try to follow an energy of a little bit slower to a really high energy to a little bit lower, so when you go back to talk, you've kind of brought people up and then brought them back down."
In addition to the store, Crooked Beat Records also releases records by local artists. In 2015, they released "A Bang on the Ear," which featured music from local artists Möbius Strip, Don Zientara, and Insurgence DC, the latter in which Daly sings and plays bass. In 2019, they released "Broken in the Theater of the Absurd," which was the first full album released by Insurgence DC in 20 years.
However, Crooked Beat Records' most well-known release is their "Recutting the Crap" project, released in two volumes in 2017 and 2018. For this album, Daly recruited fans of The Clash's controversial final release, "Cut the Crap," and had them re-record their song of choice from the album. The first volume pressings—the first batch of records manufactured—have sold out all over the world, and the second volume is almost sold out of its first pressing.
Just like all businesses, COVID-19 has made it much harder for Crooked Beat Records to operate, but they are making it work. "We are very lucky in the fact that we have frequent customers that love this store; it means a lot to them," said Lucas. "They made a point to make appointments to come in by themselves and buy records. We also really focused on our online sales. We set it up so people could pick up records [at the store]. Because there was such passion behind supporting the store and looking out for the store, we were able to not get hurt too badly."
For the 23 years that Crooked Beat Records has been around, Washington, D.C. artists have been some of their top sellers. This is for good reason, as the nation's capital has been the birthplace of some obscure yet incredibly influential bands and genres of music.
"D.C. music is unique in that it has its own style, expression and sound," Daly said. "The Dischord [Records, a prominent D.C. record label] punk sound is unique to D.C. and unlike any other style. Also the D.C. go-go music sound is unique in that it incorporates so much non-stop percussion and syncopation throughout various songs."
That, mixed with the area's political influences, make the metro region's scene all its own. "The youth in this area get exposed to politics, they get exposed to a lot of people that are really interested in taking care of the environment and social things, and because of that, it feeds into the music and gets a certain level of creativity," Lucas said. "A lot of it is in the air in D.C."