T.C. Students form a Community of Artists
By Katie Vastola and Moira Sirois
The Titans Fine Art Society is one of the many new clubs at T.C. this year. It was founded by juniors Fiona Donovan and Gwen Peace to inspire people to continue making art. Senior Caroline Mitchell, Treasurer, says that she wanted to join the club because always wanted to be a member of an art club at T.C.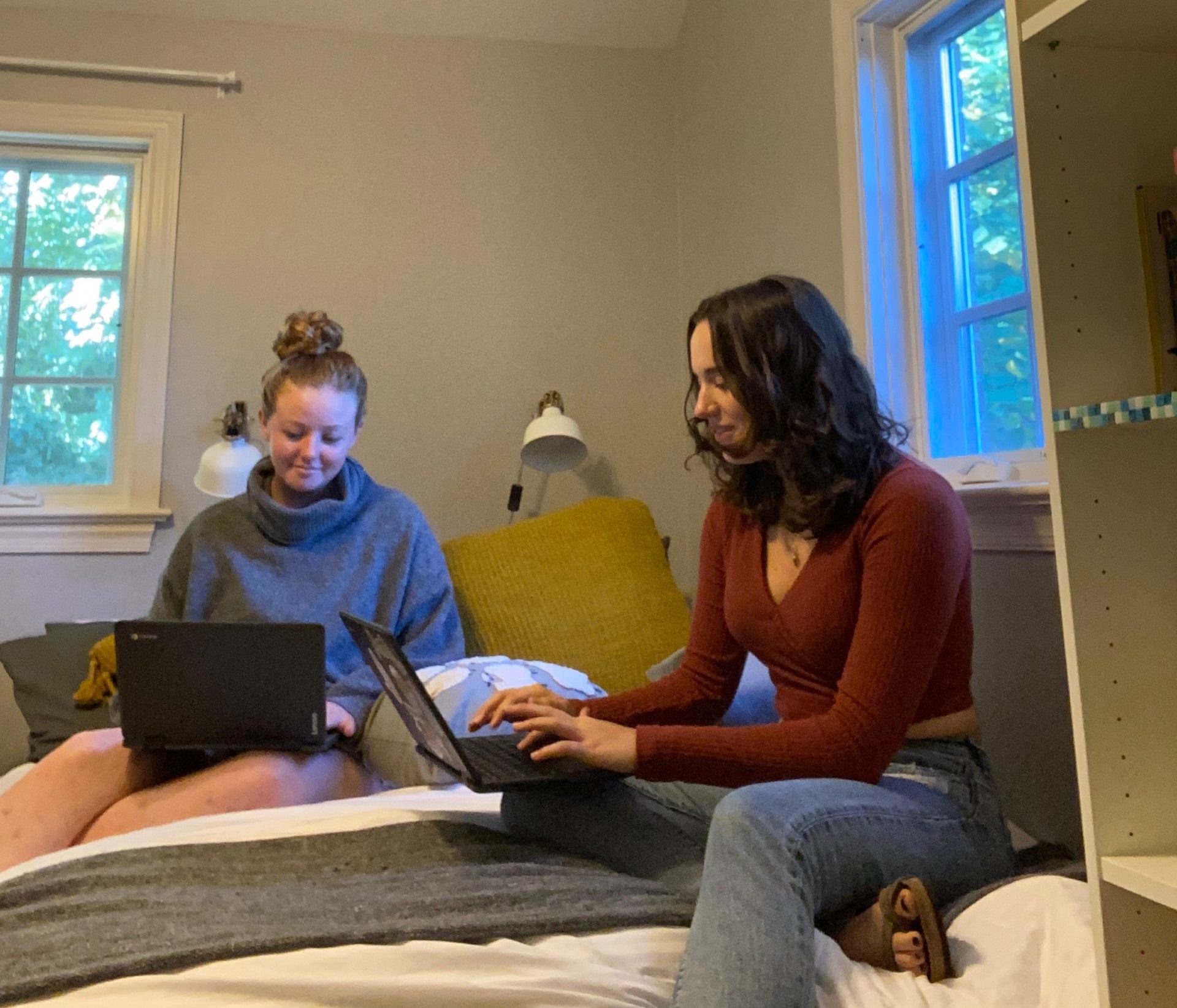 Donovan and Peace were looking for a creative solution to form an interactive community of artists. Given the pandemic and virtual school, Peace, Co-President, was missing the social aspect of art. She said, "A big part of our love for art comes from the community behind it, and its interactive aspect." Senior Lucas Tober says seeing other people's art and talking about it has been helpful. Tober said, "It's really motivating and inspiring to hear from other artists and what they're doing, and the club gives us somewhere to do just that."
Mitchell has always been passionate about art, but finds the community supportive. Mitchell said, "I do love being part of a group of people who love making art too."
The club has given the members dedicated time to do art outside of class. Peace said, "both [Donovan and I] are in AP Studio Art, so we were constantly doing art for our portfolios, but not any personal pieces." They both said that dedicated time outside of class is helpful to them as a time to relax and do art with friends. So far, they have had an online calligraphy class and a live landscape painting session.
"Being able to show our artwork and get feedback from peers during our meetings is a major motivator to keep doing art," Peace said. It is difficult to find motivation especially while being in virtual school, so connecting with peers and bouncing ideas off of each other has been helpful. "The society is a supportive group that encourages individual expression and motivates members to always keep creating", said Peace.
Members agree that the sessions are helpful because they are able to talk about their art and get creativity based on what others are doing. Peace said, "a major part of an artist's process is finding inspiration, which often comes from talking with other artists and seeing their work." She finds the club sessions are invaluable and says they are a great way to hear about what everyone is doing.
Mitchell said she "has a lot of ideas on how to raise money as a Treasurer using art and getting everyone involved!"
Tober said, "We are having an in-person, distanced, meeting in a few days where we will draw together, and I'm really excited for that."
Donovan said, "My favorite part of the club is seeing everyone's art work. I think it's so interesting seeing how everyone makes art and what they find inspiration from." She said, "every meeting continues to expand my artistic horizons."
Although we are currently in virtual school activities like this keep students engaged and provide a social outlet. Peace said, "Our favorite part of the club is the fun opportunities that we have come up with to do with members!"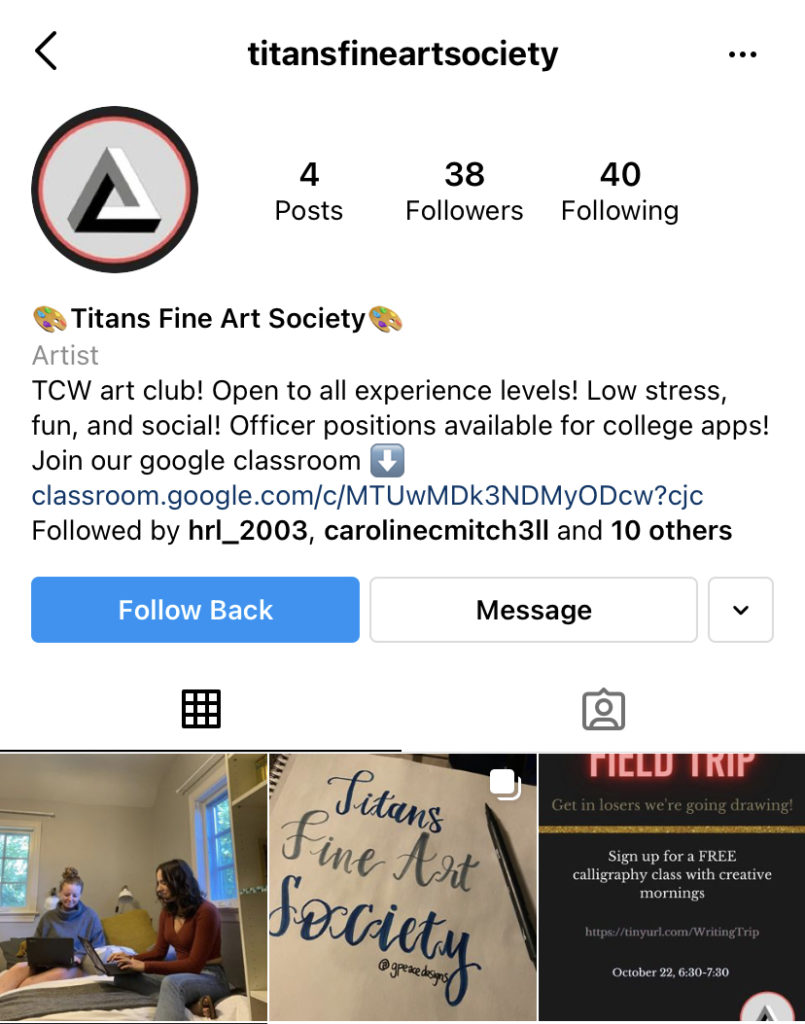 Coming up, they plan to hold an in-person Skyline Sketch event at the Masonic temple, a virtual figure drawing class, and a 14-day fall themed challenge.
Students who are interested in joining the Titans Fine Art Society can visit their Instagram @titansfineartsociety and sign up for their Google Classroom.