Reagan Bradshaw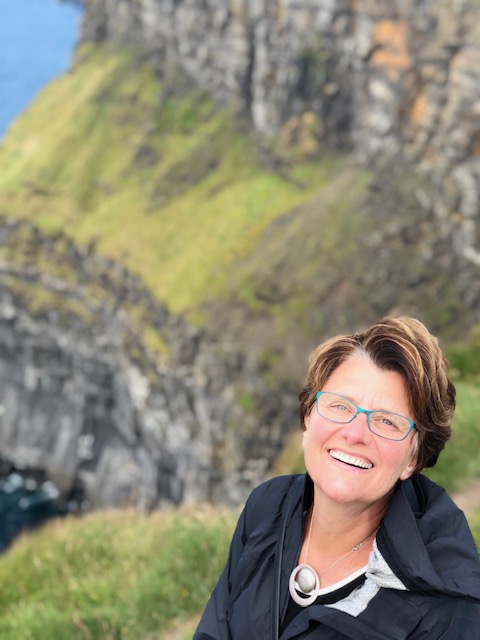 It wasn't until Kellie Yencer's thirty first year of teaching that she met her greatest challenge as an educator: teaching virtually during a pandemic.
Yencer, hired at the beginning of the 2020 school year, is a Spanish II and III teacher that should be teaching at the Minnie Howard Campus. Instead, she finds herself teaching classes from her home.
Yencer isn't alone. There are about two dozen new T.C. teachers that are adjusting to a new school and a new world, teaching in the virtual environment. One new teacher Cecelia Baggot has not even been inside her classroom. Baggot, an Earth Science teacher, has taken it in stride and recognizes that the virtual learning environment, while not ideal, provides flexibility. 
"Some people prefer to work early in the morning and some people prefer to work late at night," said Baggot, "so I think the flexibility of [virtual learning] is the best."
For some of the new teachers at T.C., this is their first year teaching ever. Gretchen Wagner, a Pre-Calculus and Algebra II teacher said, "I would have never imagined that my first year as a high school teacher I would be thrown into this virtual environment as well, but luckily I have some experience with it, so it hasn't been terrible." Interestingly, that experience was as a student.
"My masters degree from Northwestern was actually all online so I do have experience as a student in virtual learning" said Wagner. As a former online student, Wagner understands the ups and downs of learning virtually.
Another first year teacher, Kristen Batalla, got her first taste of the virtual learning environment as a student teacher. Although the pandemic caused her student teaching to become chaotic, Ms. Batalla, a Biology II and Ecology teacher said that "with all of this happening I think it gave me more of a passion to integrate technology into the classroom."
There are some things in the classroom that can not be replicated. As a language teacher, Yencer misses the in-class banter and back and forth that occurs in the classroom. "[To] speak a language is very hard, and people are shy anyway with a language, and I think the computer is another element that makes it more challenging."
Batalla too identifies this struggle students and teachers face. She said "I think there's something about looking someone into their eyes and being present with them in person; reading body language, using my natural intuition–I don't get to use that."
Baggot observed that there was less feedback online than in the classroom. She also noted that it is easier to tell in the classroom setting if a student is disconnected or not grasping the material.
Between cell phones, siblings, and other common disruptions, Wagner, along with other teachers, notes that getting students engaged in the virtual classroom is more difficult given the distractions they have in their houses. She recognizes that there are even more distractions for her as a teacher at home.
While virtual teaching (and learning) is difficult, the new teachers identified some benefits of this situation. "Going paperless is really nice," said Wagner, "from a grading standpoint, since everything is electronic, it takes a lot of the burden off of me."
For Yencer, virtual learning inspired her to try and get to know her students better. She had her students write her a letter and fill out Google Forms about themselves. "I know more background knowledge than I do in class because I've taken more time to try and figure out how to get to know them."
Upon learning that music motivates many of her students, Ms. Batalla created a Spotify playlist called "Bio II Vibes Only." She fills the playlist with songs her students have requested and songs she thinks they would like. Batalla said, "I always try to keep it positive, so they can always see the light in the challenges."