Ethan Gotsch
Amazon announced that they will be increasing their presence in Northern Virginia with the purchase of Alexandria City Public Schools, effective Fall 2021.
"We are so pleased to welcome Amazon into our wonderful community," said Superintendent Gregory Hutchings as he loaded several suitcases filled with unmarked bills into the trunk of his car. "Amazon has assured us that they are 100% committed to the ACPS mission – equity for none."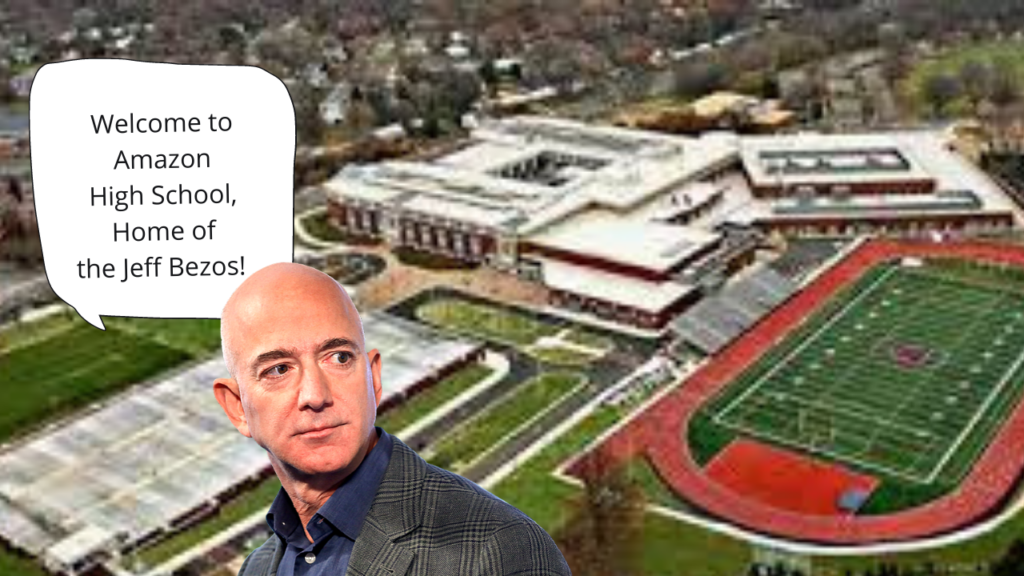 With this purchase, T.C. Williams will be renamed Amazon High School, and the school mascot will be changed to Jeff Bezos. One student is already showing his school spirit by shaving his head in honor of the Amazon founder.
While some students and community members are nervous about the purchase, there is reason to believe that the transition will be seamless. Students will continue to have access to top-notch Amazon Prime (AP) classes. English classes will be brought to you by "The Marvelous Mrs. Maisel," history classes will be sponsored by "The Man in the High Castle," science classes will be brought to you by "The Expanse," and music classes will be backed by "Mozart in the Jungle."
New Echo systems will be installed in every classroom, eliminating the need for teachers. If a student has a question, they simply need to shout. "Hey, Alexa" and they will receive an answer almost instantaneously.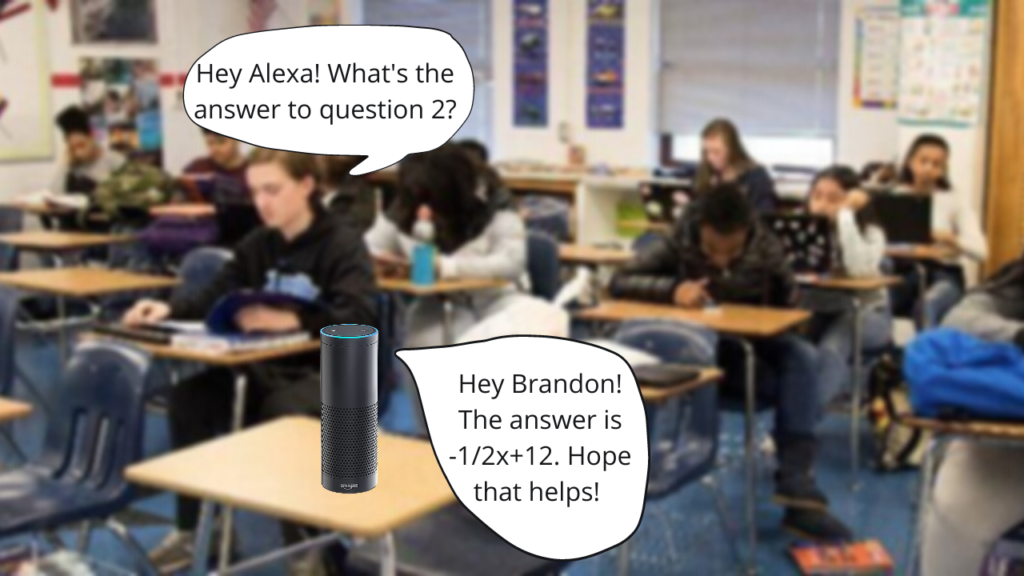 "I was in one of the Amazon pilot classes and it was lit!" said sophomore Jack Ryan. "We all started screaming 'Hey, Alexa' at the same time and the whole system exploded. We were evacuated from the classroom and got the rest of the day off."
ACPS will continue to provide transportation for students, although the school buses will double as Amazon delivery vehicles and may make several additional stops on the way to and from school.
Some parents went to Facebook to complain about the purchase, saying it is a violation of the public trust and children will suffer. "I can't just send my kid to B.I. like some other people in ACPS have done," wrote one angry parent.