Titan athletes dominate despite a quick start
Hunter Langley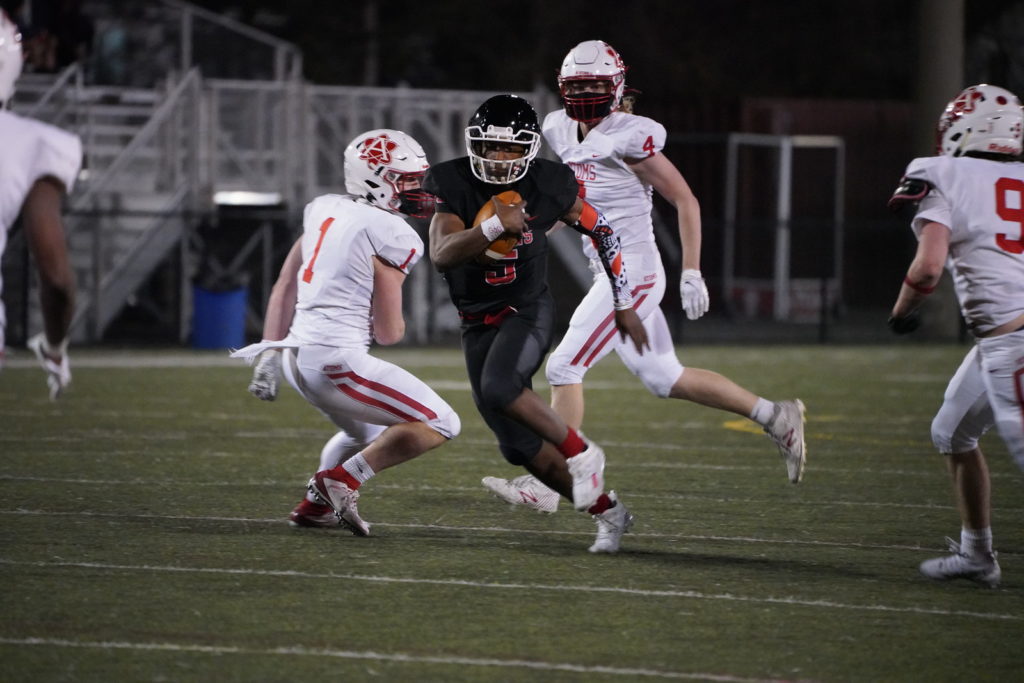 After a year of chaos, anxiety and disappointment, a sense of normalcy has returned for Titan student-athletes. With the winter sports season cancelled and other districts beginning workouts for fall sports, it looked like the ball wasn't going to bounce the Titan's way again. But with great surprise the athletic department, led by James Parker, came up with a detailed plan to help get athletes back doing what they love.
Titan athletics are back for the fall sports season, however things look a little different this year.
Athletes are required to wear masks at all times, which was proven a difficult adjustment for some athletes. Junior Josh Whitley, a two year starter on the football team said, "It was a bit difficult to practice in it at first, but it is a necessary change we need to follow to keep ourselves and the other teams safe from COVID-19."
The athletic department has found ways to make it more manageable for athletes, installing protective face shields in the football helmets.
As a result of no off-season programs or conditioning, athletes were responsible for moving from 0-100 with little time. Junior volleyball player Meaghan Wendling said, "It's been very different having a shortened season and going straight into games from tryouts as opposed to having lots of workouts and practices to prepare. We have a lot of games during the week because of the shortened season which can be hard, but I think we are all glad to be able to play."
The COVID-19 precautions for sports in ACPS are strict and laid out clearly. Any sport could be shut down for two weeks if someone from the team tests positive. This has been the case for the varsity field hockey team. Junior field hockey player Erin Howard said, "It is super frustrating to start to have things click as a team and then not be able to play, after only playing JV last year, I was very excited to be getting varsity minutes, but this is the situation everyone is in so we just have to get through it."
Bus rides to and from games are a little different as well. Because of the essential need for social distance, the district has capped the bus capacity at eight. This doesn't have as much of an effect on smaller team sports such as golf or volleyball. However, it has been a refreshing change for football, where you can see an eight bus convoy headed for a Gunston District opponent on any given Friday night. The busses are split up by position group and have more than adequate space compared to previous years.
Titan athletics has always been strong for the fall season and despite the hard circumstances, this year has been no different. Both volleyball and football are at the top of the Gunston District, while cross country is still battling for the top spot. Though this season was not guaranteed, Titan athletes continue to make the most of these unprecedented circumstances.