Alexandria Schools Begin Vaccinating Teachers and Staff
Bridgette Adu-Wadier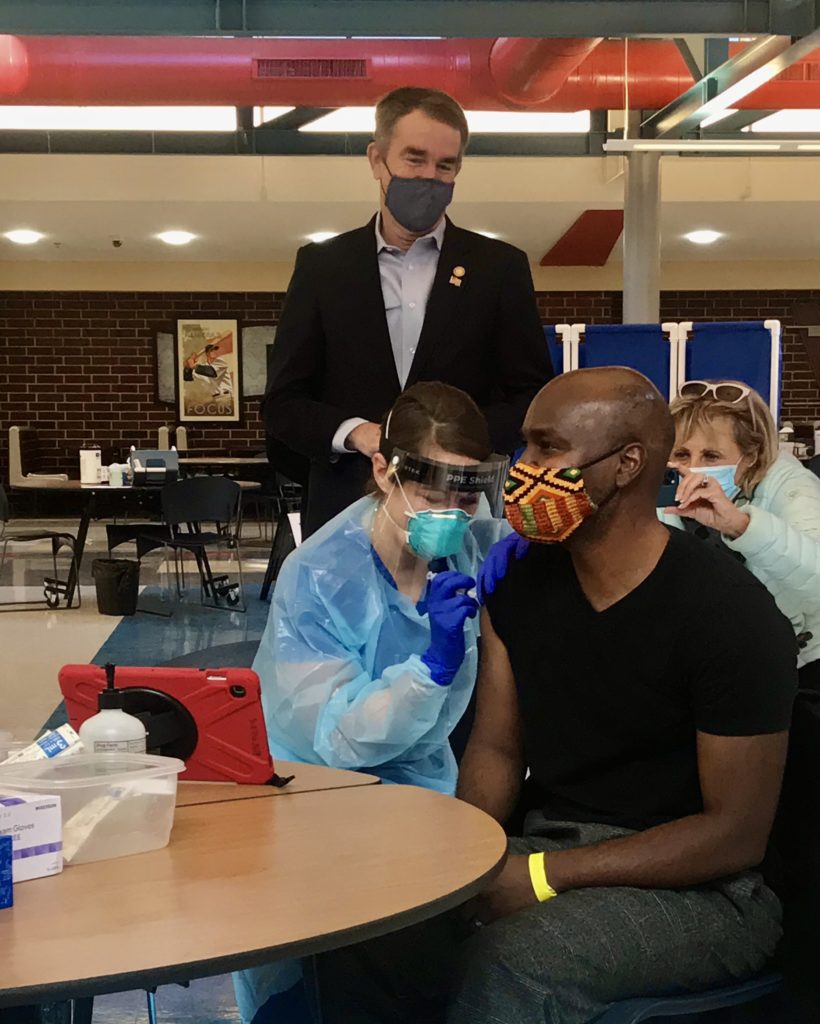 Alexandria City Public Schools (ACPS) partnered with the city government and the Virginia Department of Health to get teachers COVID-19 vaccines as in-person school approaches for some students. Alexandria is one of the first cities in Virginia to move to Phase 1b of vaccinations, which includes essential workers such as public and private school employees, the elderly, and staff workers in correctional facilities and homeless shelters.
Superintendent Gregory Hutchings was among the first ACPS staff to get vaccinated on Tuesday, January 12.
"I feel good; it didn't hurt and I don't like needles," said Hutchings after receiving the vaccine. "This is a dream come true. We never thought this moment was going to be here. I just want to thank our health professionals for making it possible because this is going to allow us to get back to normalcy."
Virginia Governor Ralph Northam, City Mayor Justin Wilson, Alexandria Health Department Director Dr. Stephen Haering, and several other healthcare workers and city council members also visited the vaccination site.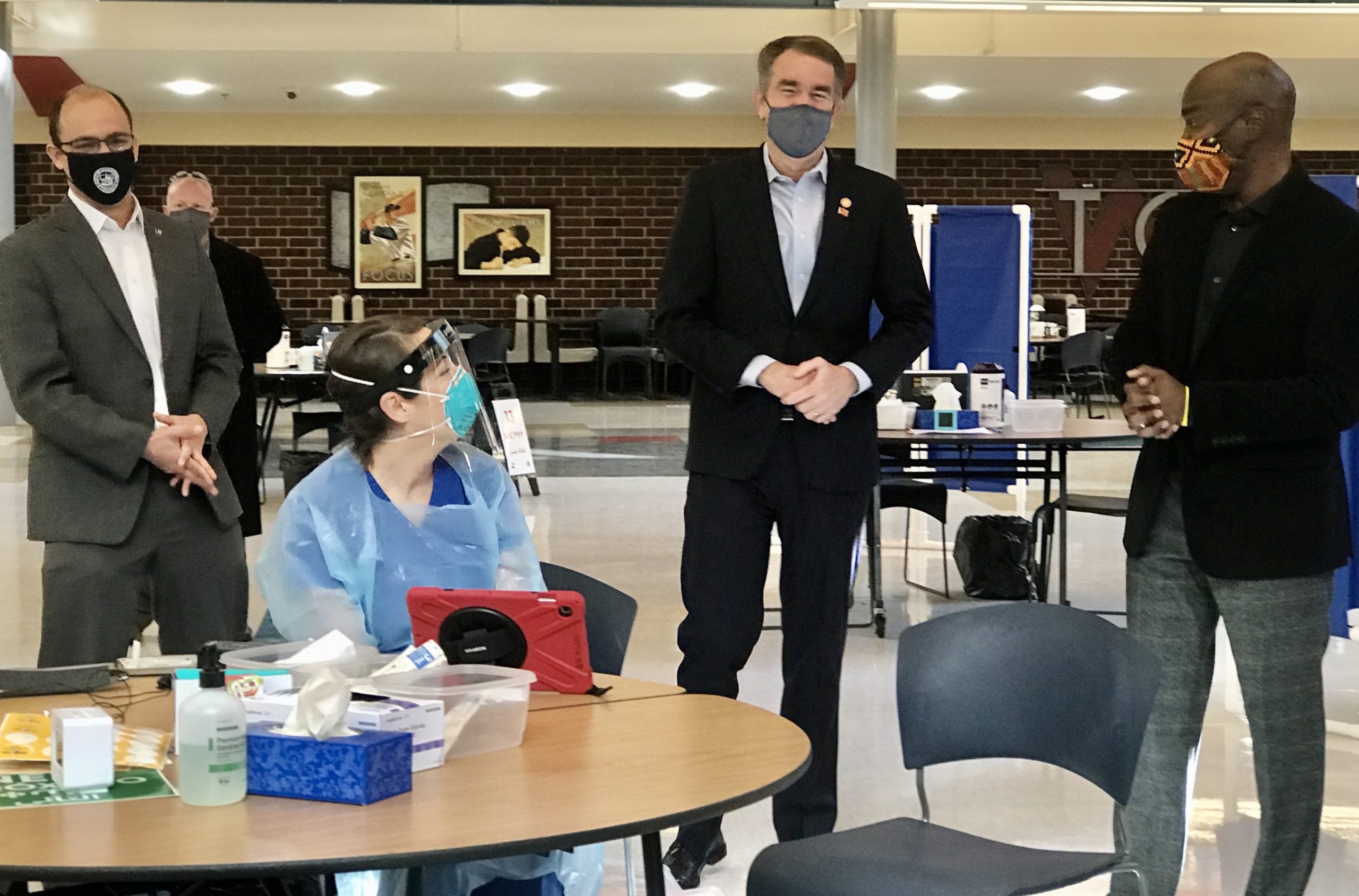 "Get the vaccine as soon as you are eligible," said Haering in a press release. "If you are not eligible yet, you will be soon. Be prepared to take this important step for your health and those you love."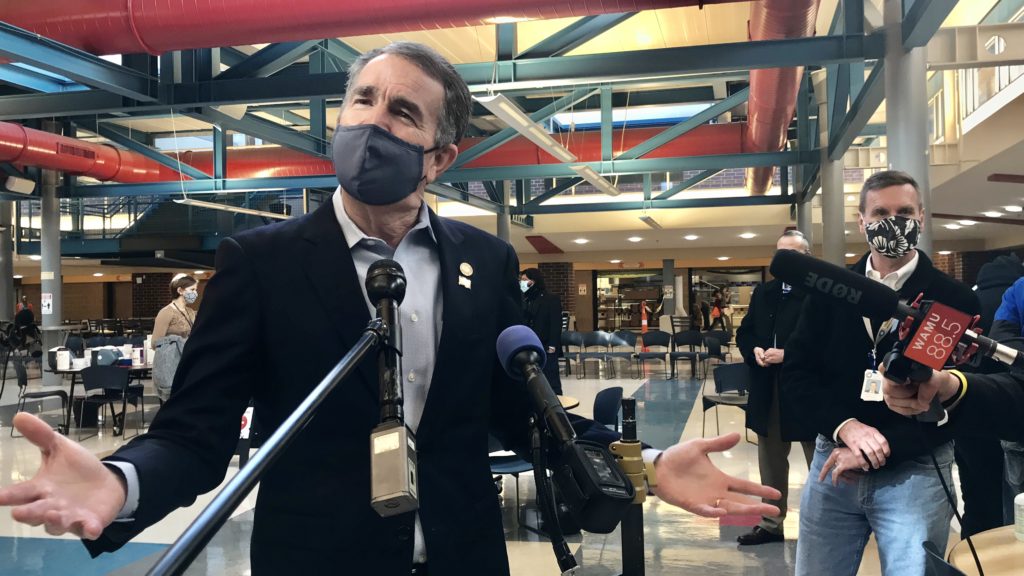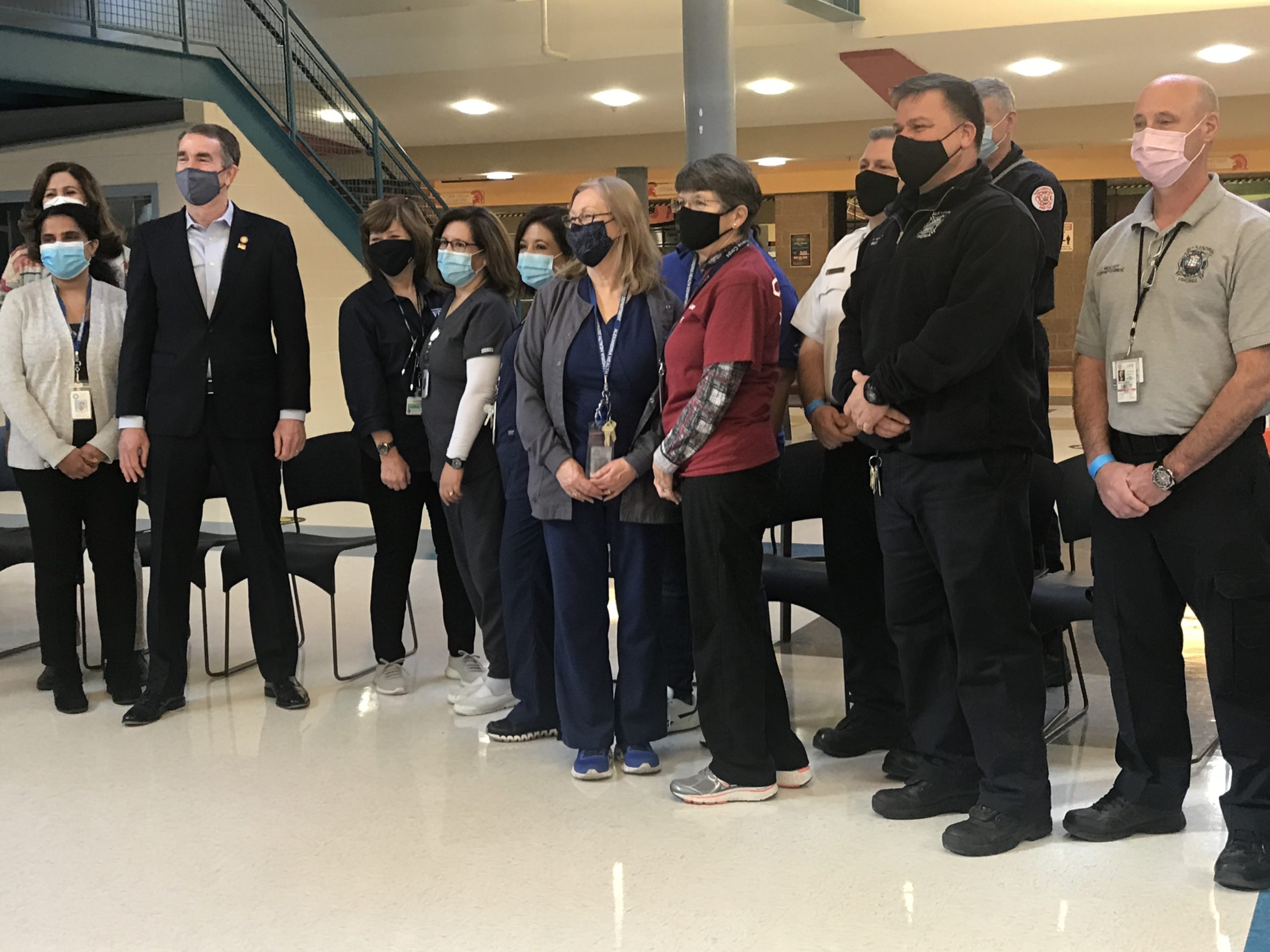 Governor Northam sees the ACPS teacher vaccinations as a pivotal start towards vaccinating the over 8.5 million people in the state.
"This is exciting. We're going to vaccinate about 800 people here, which is a big deal," said Governor Northam. "We have a goal of vaccinating 25,000 to 75,000 a day. In order to get people vaccinated by the summertime, which we'd like to do for all Virginians, we have to get to 50,000. So this is a huge step in the right direction."
Danielle Thorne, a T.C. alumna and King Street campus Geometry teacher, was the first teacher to get vaccinated in the district. Several other teachers will follow in the coming days and weeks.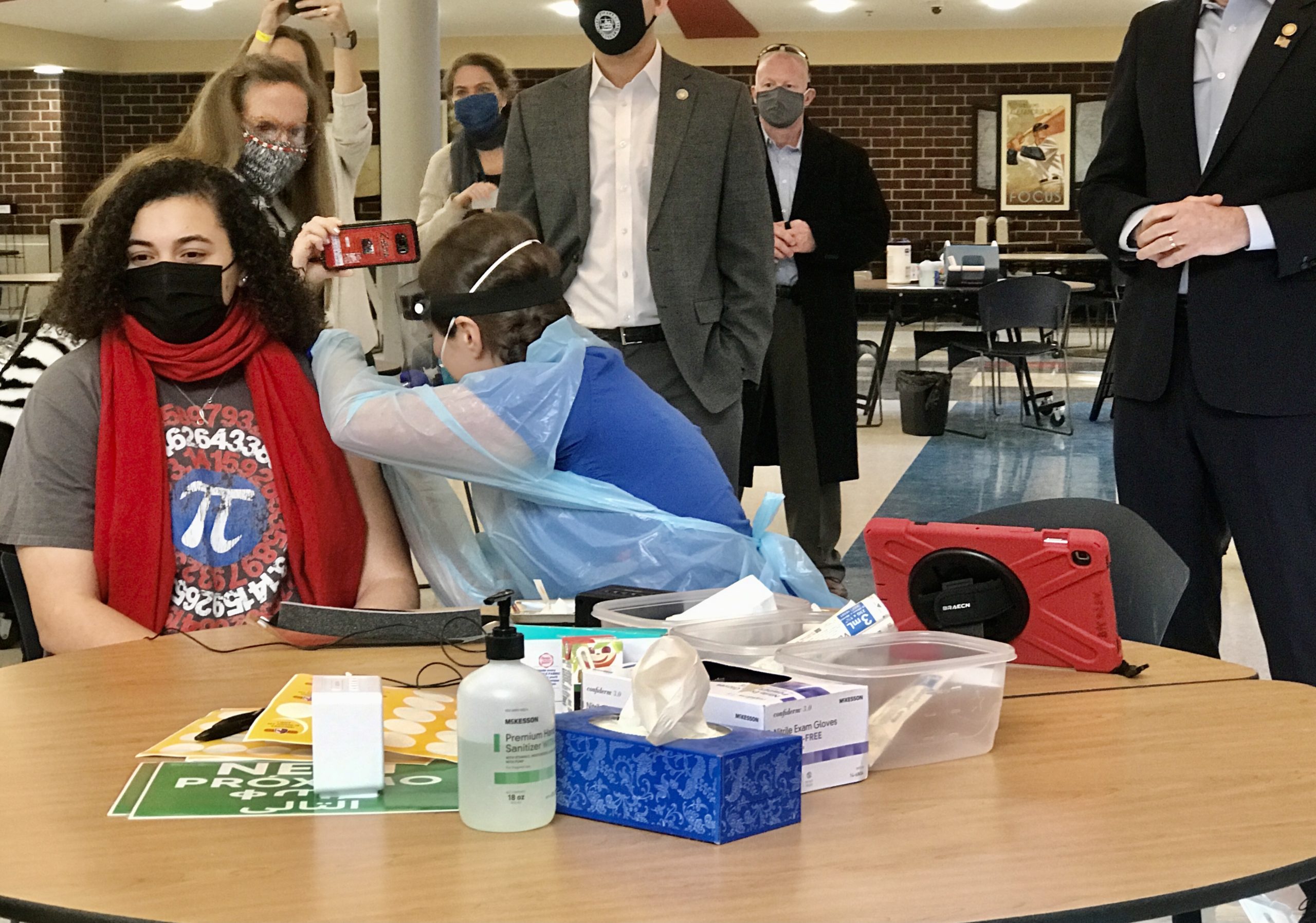 "That was the easiest shot I've had, actually," said Thorne, who, like Hutchings, is not a fan of needles. "I hardly felt it at all."
With the pandemic's heavy impact on the city, transitioning to in-person schooling will be a new challenge. The number of positive cases and transmission rates continue to rise, according to data gathered by the Alexandria city government. Community transmission rates are at 11.3, with over 650 cases in the past week. As a result, ACPS has had to operate its buildings at 50 to 75 percent capacity, an additional level of strain.
As a result of the recent spike in cases, Hutchings is postponing in-person classes for the first batch of students—students in kindergarten through second grade with disabilities—from January 19 to January 26.
According to a survey released by the school division in October, 44% of all ACPS staff weren't comfortable returning to school buildings. The administration will administer new surveys for groups of teachers two weeks prior to their in-person transition date. Teachers of kindergarten through second grade students with disabilities were recently surveyed in advance of their return on January 26.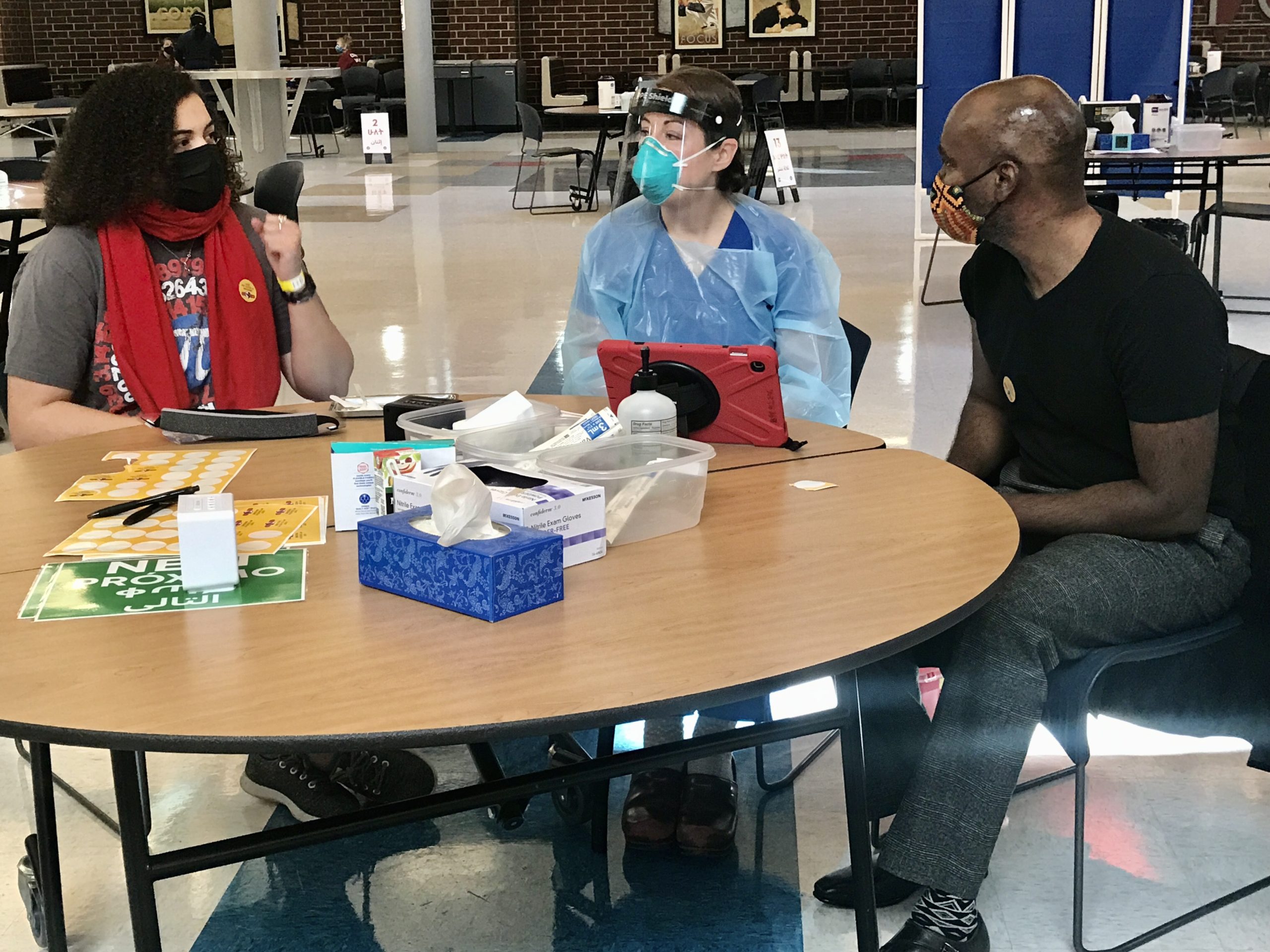 The high transmission rates are concerning for Thorne, who has a high-risk family member. A priority for her is student and staff safety.
"My mom has a heart condition so I take her to appointments sometimes, so we're just making sure we all have those kinds of things in life where we're trying to look out for people," said Thorne. "We're all a little bit worried."
Despite the setback in the timeline, the vaccinations make him optimistic that he can have all students, teachers, and staff in schools by February 16.
"This gives us hope that this actually can happen," said Hutchings. "A lot of our staff have fear and anxiety about returning back into our school buildings and I think the vaccination is really going to ease and mitigate some of the fears that they've had."