Next time you need a place to grab a bite to eat, try one of these Black-Owned restaurants in Alexandria and help support local businesses!
Leigh Welther and Abigail St. Jean
Goodies Frozen Custard and Treats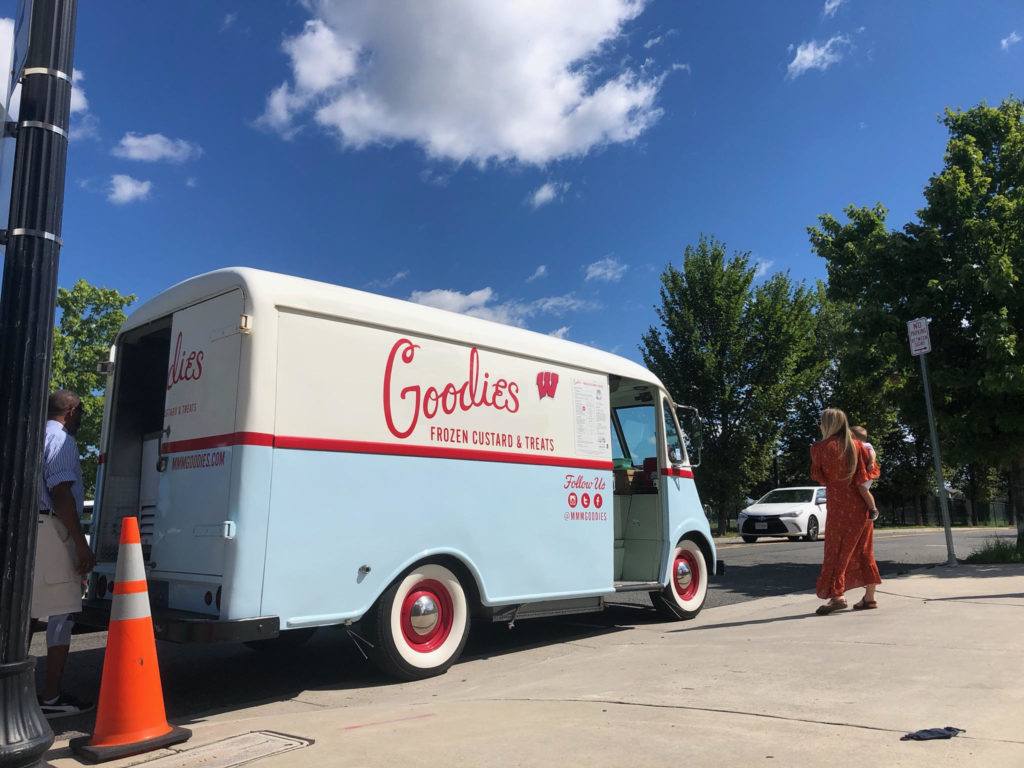 Goodies Frozen Custard and Treats is a food truck that can usually be found parked outside of Swings Coffee House, but can be hired for any occasion. This antique blue and white bus will take you back to the 1950s. They specialize in Wisconsin-Style frozen Custard and also sell baked goods and homemade ginger beer! Their current location is listed at 200 Commerce Street.
Haute Dog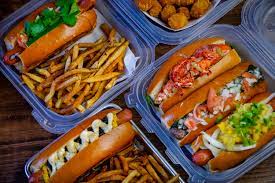 Ever heard of fast gourmet food? You can find it in Alexandria at the Haute Dogs restaurant! Haute Dogs and Fries uses local ingredients to make their Famous Haute Dogs and Burgers! They even have a vegetarian friendly menu! Haute Dog opens at 11am and closes everyday at 8pm, except Sunday when it closes at 5pm.
Urbano 116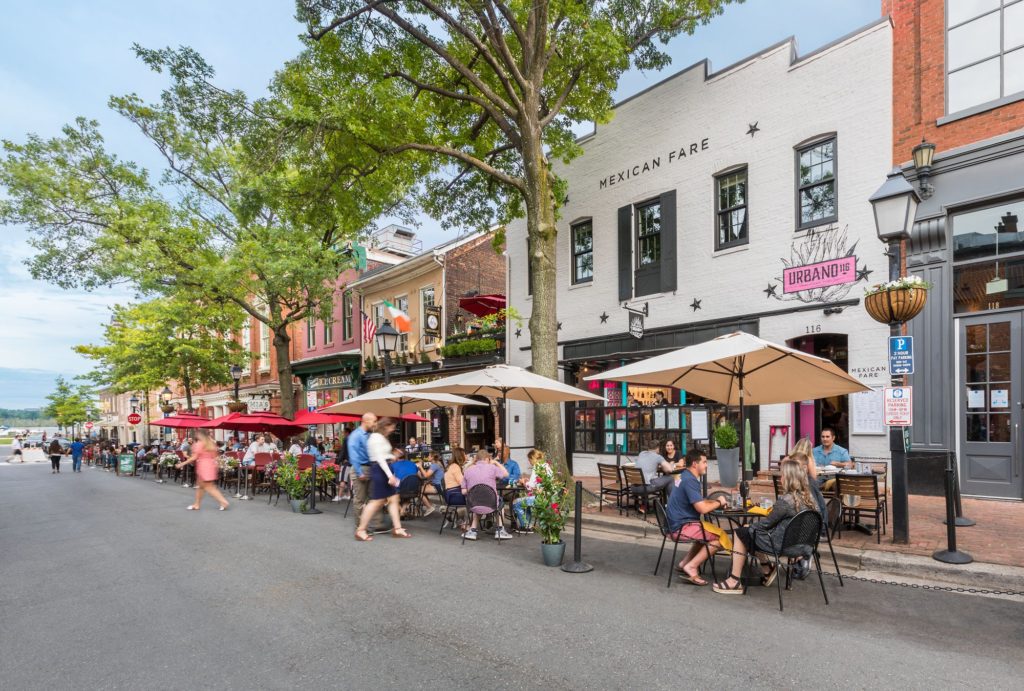 Looking for someplace new? Check out Urbano 116 located blocks from the Old Town waterfront! This Mexican restaurant opened in January and is the perfect spot to enjoy your next meal out. The section of King Street located a block from the waterfront has been closed off as a pedestrian area to allow more outdoor seating room for restaurants. Urbano 116 opens at 11a.m. everyday and closes at 11p.m. Sunday through Thursday and midnight Friday and Saturday.
Magnolia's on King Street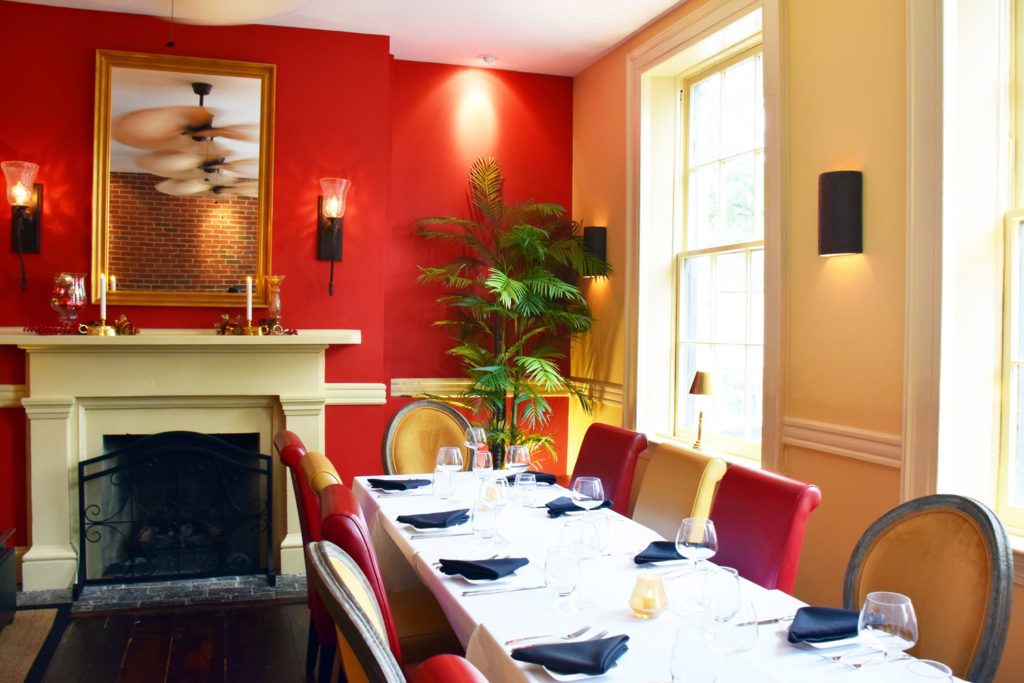 Another great restaurant right on King Street is Magnolia's on King Street. Last year Visit Alexandria voted Magnolia's on King one of the best brunch spots in Alexandria! Their menu features southern cuisine and serves a bunch, lunch and dinner Friday through Sunday. Magnolias is also open from 5 – 8 Wednesday and Thursday.
Augie's Mussel House and Beer Garden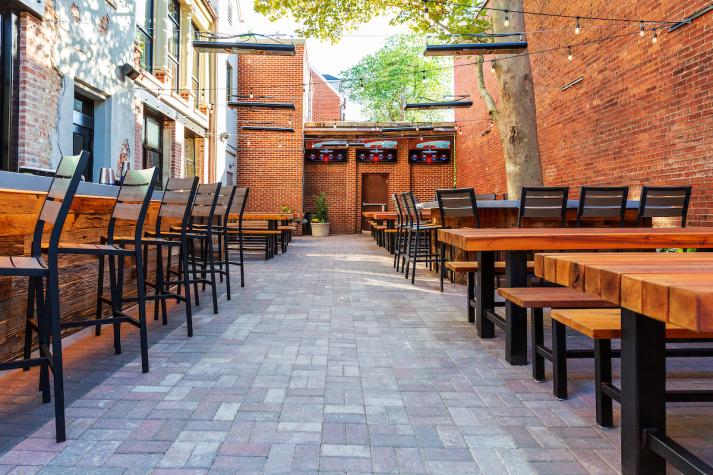 Augie's Mussel House and Beer Garden located on King Street in Old Town is a popular place to watch sports and enjoy the lively atmosphere of their outdoor patio. They serve locally sourced Belgian food with a "modern twist." Augie's is known for its vast mussel menu, so make sure to give it a try. Augie's opens at 11a.m. everyday and closes at midnight Sunday through Wednesday and 1a.m. Thursday through Saturday.
Cameron Cafe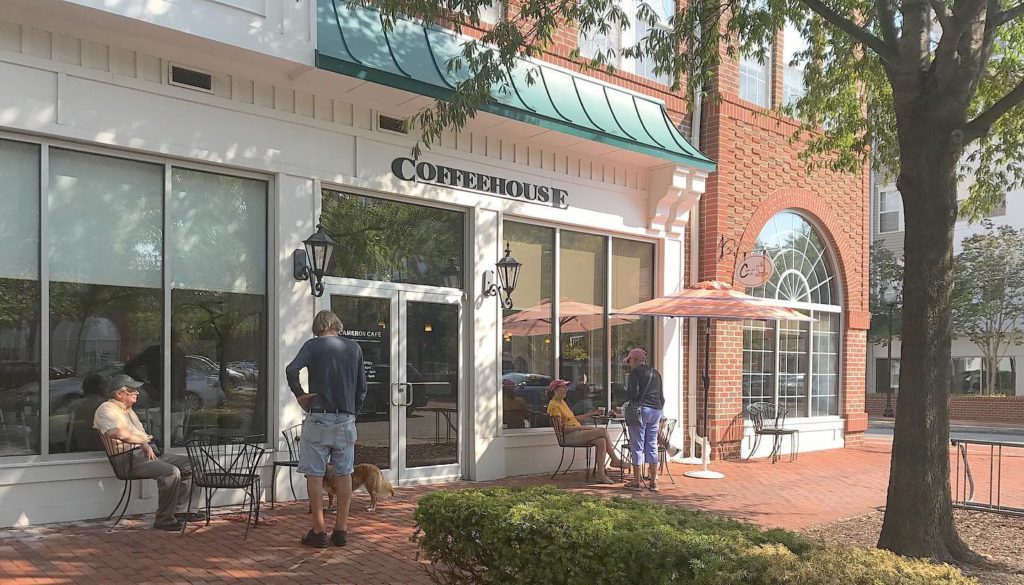 The Cameron Cafe is a charming cafe that serves coffee, bagels, sandwiches and much more! Currently, Cameron Cafe is take out only; however, it has a new pilot program for lunch deliveries to Cameron Station addresses. Cameron Cafe is located at 4911 Brenman Park Drive and is open from 7a.m. – 6p.m. Monday through Friday and 8a.m. – 5p.m. on Saturdays.