Kamilah Lawson will teach Journalism I and advise Theogony next year as Eaton's replacement.
Nikki Harris
Mark Eaton, an AP Literature/Journalism teacher and Theogony advisor at T.C. Williams, is retiring at the end of the 2020-2021 school year. 
Kamilah Lawson, a T.C. English teacher and 1995 graduate of T.C., will replace him as the Theogony advisor and Journalism I teacher next year.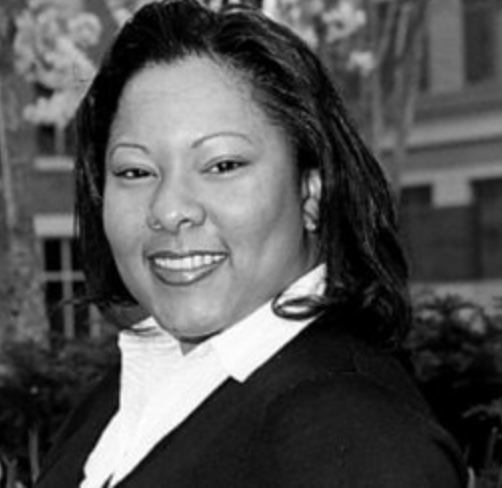 A graduate of VCU's communications program, Lawson taught journalism outside ACPS for eleven years before joining T.C. to teach English 10 and 12 in 2019. Before that she worked at ESPN for three years as a production assistant.
Lawson, who is Black, said she has recently started making efforts to diversify Theogony, which comprises mostly White students, by meeting with students in the Black Student Alliance and the International Academy.
Mick Heller, a former Washington Post sports editor who has helped Eaton advise Theogony since 2016, will continue his role with Lawson next year.
Eaton, who was a lawyer until 2006 and a member of the Alexandria School Board from 1997 to 2006, joined T.C. in the 2007-2008 school year. He has lived in Alexandria since 1980. 
On the School Board Eaton headed the effort to make Advanced Placement tests paid for by the school system and mandatory for all T.C. students. "For many years at T.C., the least stressful way through T.C. was to take the AP course, get the grade bump, and then just not take the exam," he said. 
"One of the things I think we have done right over the past years is the open enrollment policy of AP courses — you don't have to test in or have a certain GPA," said Eaton. "Not every school system is like that." 
He was involved in the construction of the new T.C. King Street campus building built in 2008 and the opening of Samuel Tucker Elementary School. 
Eaton is also partially responsible for creating the two-week Kindergarten orientation program, which had students enter Kindergarten early to adjust to school.
One thing Eaton regrets the most about his years at ACPS is that there were not enough resources devoted to reading. "When you look at the historical results of the eighth grade Reading SOL, we just took students into high school and hoped that their reading skills would improve." 
"And I think we could have served a population that really needed it if we had more of a dedicated reading program. We used to have one, and for whatever reason it was dismantled."
Teaching students how to read, Eaton said, is different from what he does as an AP Literature teacher. "I can improve your critical reading skills, but if you cannot read, that is something that I have not been trained to deal with, but the teachers in the reading department were."  
Eaton, who encouraged Theogony staff writers to cover enrollment trends in ACPS, also noticed that ACPS "took a deep breath" after the T.C. King Street campus building was built and fell behind on the urgency to fix overcrowding issues at T.C.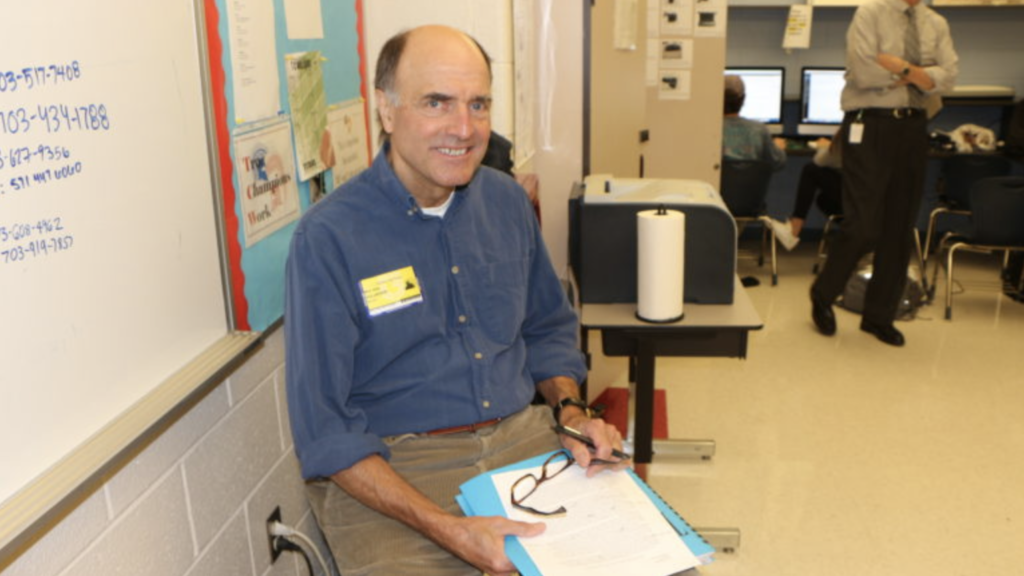 Eaton said that "a succession of outstanding editors" took the print edition of Theogony pre-pandemic "significantly above" where it was when he took over. Theogony also created the online publication under his tenure and expanded into social media and television.
Heller said the online publication has gained more visual appeal in the past five years than it originally had. "The old Theogony website was really dark and uninviting when I first looked at it in 2016, and the staff have freshened it up a lot since then," Heller said.
John Porter, who was T.C.'s Principal while Eaton was on the School Board, said Theogony began publishing much more frequently in print after he took over. "He basically took Theogony to the next level," Porter said. 
Heller thinks Theogony should cover climate change more in the coming years. "It's possible we don't cover it as much because it is boring or doesn't seem as threatening as it is, but I wish we would do more coverage of that."
Eaton and his wife welcomed their first grandchild in September and their second grandchild in November. "With travel restrictions being lifted, we want to go see them and make those connections."