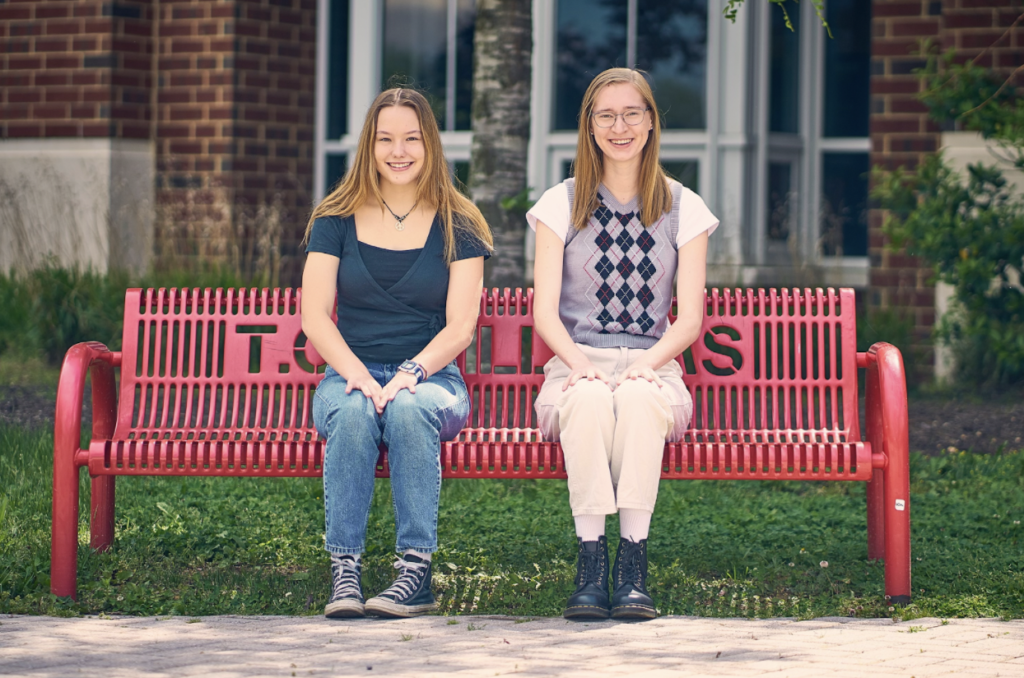 Theogony, the T.C. Williams High School student-run media organization, announced that junior Jackie Lutz and senior Lauren Larsen have been named to the National Scholastic Press Association (NSPA) Honor Roll.
The NSPA, the nation's largest association for high school, junior high and middle school journalists, has inducted approximately 1,400 high-school scholars and student journalists into its 2021 Honor Roll.
"These outstanding students excel in both the classroom and in their school newsrooms," NSPA Associate Director Gary Lundgren said. "The future of journalism is bright if these students are any indication."
In addition to serving for at least two years on a student media staff, in broadcast, newspaper, magazine, online or yearbook, the students have earned a 3.5 or higher grade-point average on a 4.0 scale. Publication advisers and journalism instructors nominate these students for the honor.
Senior honorees are eligible to compete for a $1,000 scholarship. The NSPA will announce the scholarship winner in June.
All Honor Roll inductees will receive a certificate of recognition and will be listed in the association's Best of the High School Press, a yearly publication showcasing the winners in the association's student media competitions. 
T.C. Williams Principal Peter Balas said, "Lauren and Jackie are particularly deserving of this recognition for their academic and journalistic achievements. I am proud of their hard work and they truly represent our school as model Titans."