Nora Malone and Abigail Fireison
TV/Media Production teacher Vilma Zefran has been named ACPS Teacher of the Year after 20 years of teaching at T.C. Williams and expanding the TV Production program.
According to a recommendation, Ms. Zefran is a leader and a mentor in the ACPS school community, "going above and beyond to provide her students the best opportunities possible." Her willingness to work with people and advocate for them has made her well known and well respected throughout ACPS.
In the statement, T.C. alumni and teachers praised Ms. Zefran's teaching ability, "tireless" work ethic, and dedication to her students, highlighting her determination to have every student in her class succeed.
Micki Coffman, Academy and Dual Enrollment Coordinator at T.C., said, "Ms. Zefran does not say no. She consistently goes above and beyond to provide the students the best opportunities and demonstrates extreme flexibility in order to make sure things happen. She is a great teacher and is loved by her students."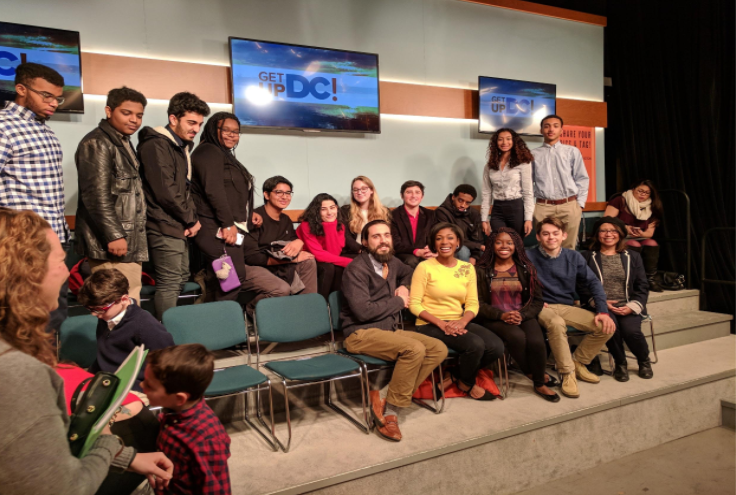 T.C. alum Mat Yurow, who was in Ms. Zefran's TV/Media Production class for three years, said, "Her excitement, commitment, and knowledge about film was contagious. It inspired me and many of my classmates… to create our own productions any chance we got." It was because of Ms. Zefran's class, Yurow said, that he chose to major in film after high school and work in media production after university.
In the classroom, Ms. Zefran collaborates with her students to create the student-run news show, Bi-Weekly Titan. Allowing students to reach out of their comfort zones and teaching effectively, she "breaks down difficult skills like video editing and effects to help everyone understand them," as said by recent T.C. graduate Angelina Hunt.
Before working at T.C., Ms. Zefran worked as a production assistant, studio technician, and studio producer. She was a generator operator, tape operator, assistant director and audio person at America's Voice.
Ms. Zefran has used her experience to assist the ACPS community in multiple ways during the pandemic. Her TV production skills have helped keep Bi-Weekly Titan up and running during virtual learning. She also helped create a virtual graduation ceremony for the Class of 2020, who graduated during the pandemic.
Under her leadership, the TV/Media Program has grown immensely. Ms. Zefran started in 1999 with 3 cameras and 3 computers. Now, she has 20 HD cameras and 18 edit stations, as well as a waiting list of students for her classes. Ms. Zefran has also opened up real work opportunities for her students, including the C-SPAN Student Cam competition, which her students compete in each year.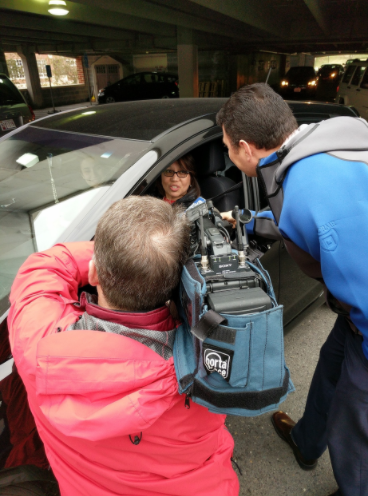 Her dedication to help every student she teaches succeed, even when it means more work for her, is notable. At times, she has adjusted her schedule to work with students who cannot make ordinary class times, such as one student studying abroad. Because of her hard work, a former student said, "every student is made to feel like a valuable member of the team in her class."
Beyond the classroom, Ms. Zefran has been a valued member of Alexandria, providing her time and resources to record events happening in the city. "Everywhere I went in the Alexandria community," said former Director of Agenda: Alexandria, Ms. Donna Walker James, "parents, administrators, students, and other non-profit leaders knew Ms. Zefran, her positive reputation with students and her dedication to community services."