Ethan Gotsch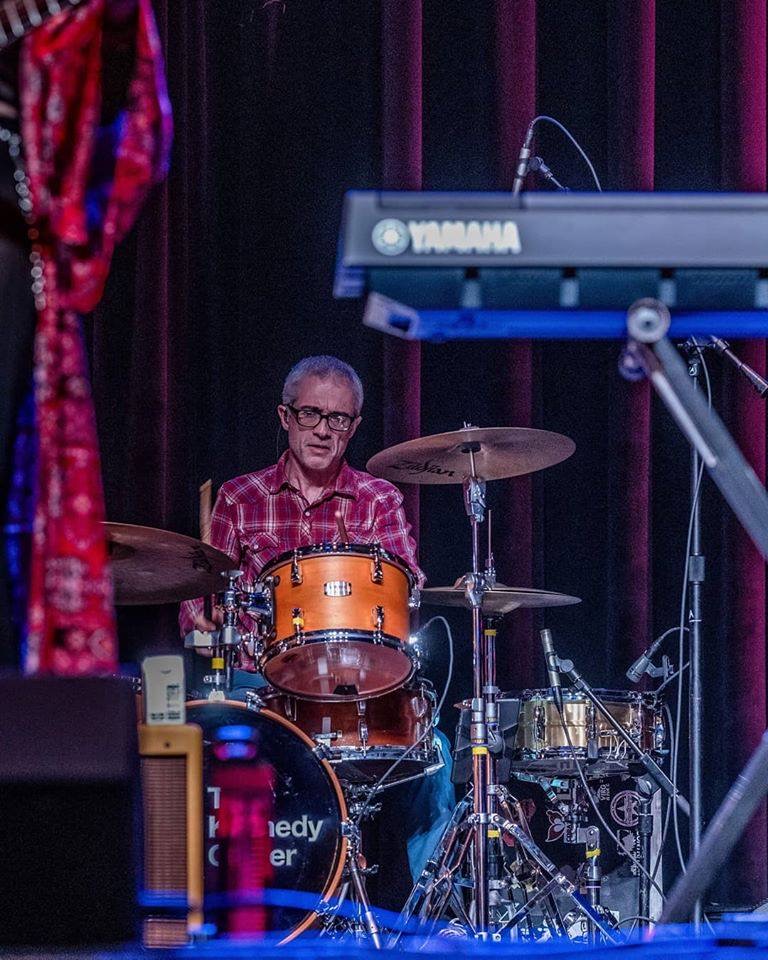 While working as a professional musician can be a rewarding experience, it is not an easy career. Now more than ever, professional musicians are expected to be knowledgeable in most or all aspects of music, skilled at one's instrument(s), savvy when it comes to the business side of the industry, and able to work day or night.
A prime example of the workmanlike attitude found in the modern musician is the D.C. area's very own Ben Tufts—a drummer by trade who has expanded his musical horizons to do just about anything thrown at him. Volume 4 of the Titan Underground will examine how Tufts evolved into a musical jack-of-all-trades.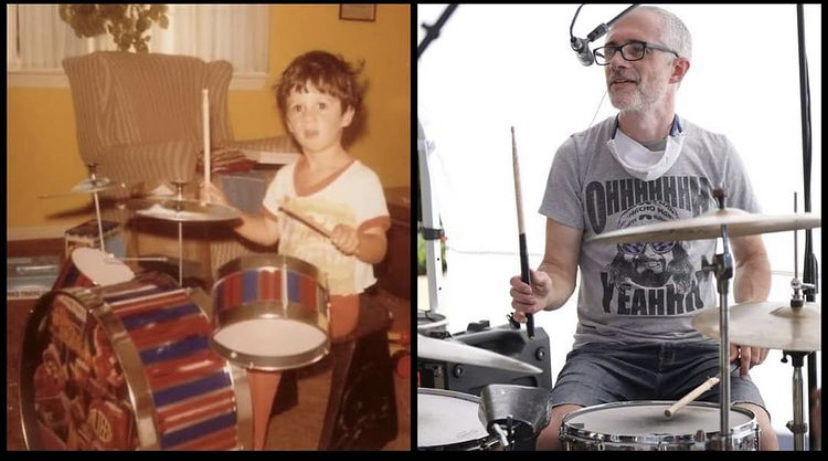 "It's hard to remember a time when music wasn't really important to me," said Tufts regarding the role of music in his youth. Music was always playing in his house, generally rock and pop from the 60s and 70s such as The Beatles, Motown records, and Led Zeppelin. When he was in sixth grade living in Loudoun County, Tufts decided to play percussion in the school band. He dreamed of getting a drum set to play the rock and roll that he really loved.
"I saved up money delivering newspapers," said Tufts. "I finally had enough money half-way through my eighth grade year to buy my own drum set."
From middle school through high school, playing drums was a major hobby for Tufts, as he not only continued school band but also formed a rock band with friends. He wrote original songs for his band and learned the fundamentals of guitar and bass, which would sow the seeds for his future career.
Tufts considered studying computer science and English in college, but eventually chose to major in music performance at Longwood University just outside of Richmond, Virginia. Tufts quickly realized that he made the right choice. "I was really happy when I was doing music all the time," he said. College also helped him build off of his initial knowledge of music theory and other instruments, and he became interested in other musical genres such as jazz. However, he would later switch his major from music performance to music education, as he enjoyed teaching younger musicians.
After leaving college, Tufts was unsure of his next steps. He didn't feel prepared to become a band director or a music teacher, as wind ensemble music was not his passion and his primary instruments, drum set and bass guitar, were usually not in school band programs. He decided to take a job doing data entry, but eventually found his way back to music by teaching private music lessons, which allowed him to have an impact on young musicians. He also pursued a graduate degree in music at the University of Maryland.
While the amount of time Tufts spends doing private lessons has varied over the years, he is currently teaching more private lessons than he has in the past 10 years, albeit virtual lessons for COVID safety reasons. He also works with school marching bands, including the T.C. Williams Marching Band percussion section, although the pandemic has placed that on hold. However, music education is just one small part of Tufts's work as a musician. He frequently works as a session musician and a live performer.
"I got into session work because I was in bands. I always wanted to be in bands," said Tufts. "After getting out of grad school, I realized I could be in lots of bands, which was nice because I liked so many different types of music. I could be in a rock band and a punk band and a fusion jazz band all at the same time."
As Tufts did more work as not only a session musician but also a performer, he began to meet more people in the local music scene. One group of musicians that he has spent a lot of time working with are local singer-songwriters, a currently thriving scene in D.C. music. He started working with singer-songwriters by playing in their live backing bands, and then moved on to playing on their studio recordings. The idea of recording music that could be heard until the end of time was particularly appealing to Tufts.
"When you make a record, it's forever, and there's something really intriguing to me about that, especially because I have such an intimate relationship with a lot of my favorite records," said Tufts. "Many of my favorite records really feel like they almost saved my life at certain points … the idea that I could endeavor to create something that might even have a fleeting chance of affecting somebody else in even a fraction of the way some of my favorite albums have affected me … that's why I got into session work."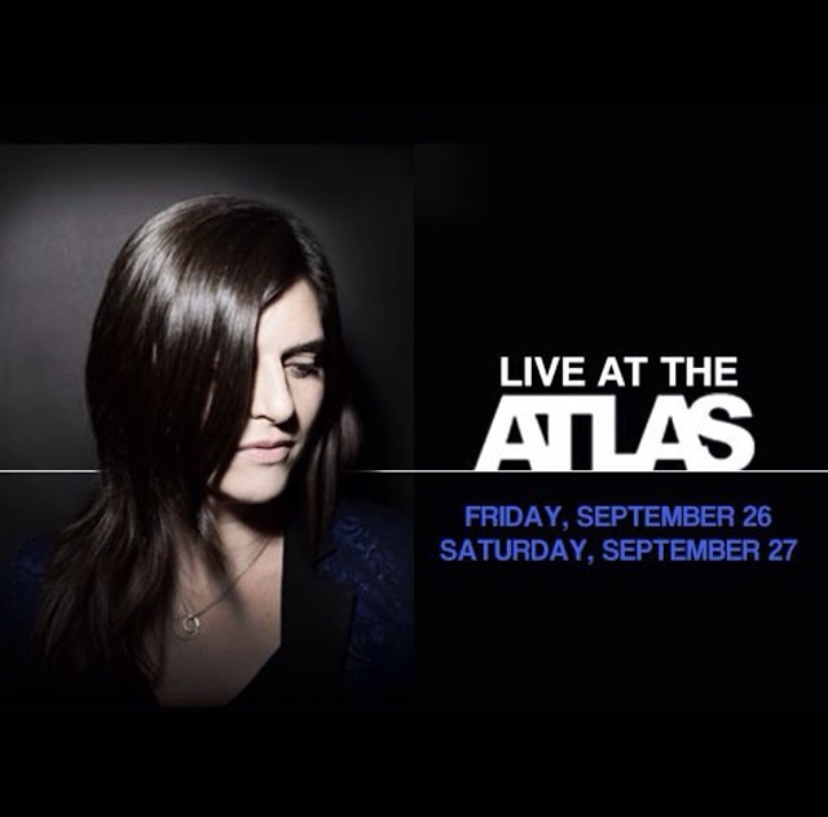 Something that Tufts is most proud of is his playing on singer-songwriter Laura Tsaggaris's live album, Live at the Atlas. For Tufts, this album was a challenge because he had to face the pressures of both playing live and recording an album at the same time. It was also difficult because the final recording was a blend of two separate performances, with the best parts of each night making the cut. Regarding the performance, Tufts said, "it's just like nerves for any show, except it's amplified, and you have to find a way in the moment to just relax and focus on the art."
More recently, Tufts has started producing music. He produced singer-songwriter Jasmine Gillison's song, "Concrete," as well as neo-soul collective Confluent's song, "Give Me a Reason." The song "Concrete" is currently nominated for two Wammie awards, Best Rock Song and Best Pop Song. The Wammies are D.C.'s own award show for artists, creatives, and musicians.
One key aspect of D.C. music is the politics and ideals engrained in it, and Tufts has involved himself in numerous nonprofit organizations and causes. FuzzQueen, a band Tufts played in, raised money for organizations and causes such as Southern Poverty Law Center and abortion advocacy groups, and contributed a song to a compilation album raising money for the Black Visions Collective.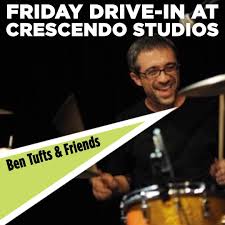 Tufts's most notable non-profit venture is the Craig Tufts Scholarship Fund, established in memory of Ben Tufts's late father, Craig Tufts. Craig Tufts was a chief naturalist at the National Wildlife Federation, and this scholarship gives money to students aspiring to study in environmental fields. Tufts runs his own benefit concert for the scholarship called Ben Tufts & Friends, where he and other local artists play covers and original songs.
Follow Tufts and his many musical projects on Instagram @bentufts.