Beloved Used Bookstore, Book Bank, Permanently Closes
Kate Casper
Following a wave of small business closures in Alexandria throughout the coronavirus pandemic, the beloved secondhand bookstore, Book Bank, closed its doors for good. Book Bank joins the list of small businesses that permanently closed during this time, including Aftertime Comics, The Christmas Attic, Blüprint Chocolatiers, and Nectar Coffee and Wine Bistro, among other independently-owned establishments in Old Town and Del Ray.
The original owner of the Book Bank, Donald Alexander, opened Book Bank on West Street in Old Town in May 2001. The secondhand book shop began as "an expensive hobby" during his retirement."Old Town was beginning to lose all of its bookstores—I think it had none at the time, until the used bookstore," he said.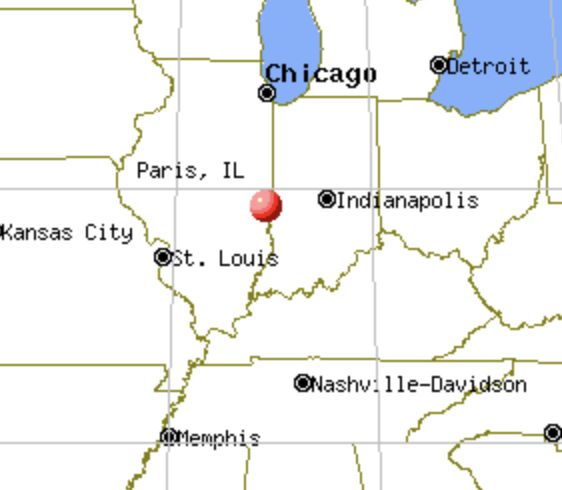 "What I did was I bought a bookstore on Ebay," said Alexander. He purchased the inventory from a used bookstore in the small rural town of Paris, Illinois. When Book Bank opened at its original location, Alexander quickly realized, "it wasn't a very good bookstore I bought. The tastes of people in Alexandria are different from the tastes of people in rural Illinois." The residents in Paris seemed to be fond of romance novels, while Alexandrians are more interested in historical and political books.
Book Bank was packed with shelves made by a former employee's husband who dabbled in woodworking as a hobby. Alexander said, "They produced forty of these really nice bookcases." Photo taken by Kate Casper.

Customers flip through copies of books before making their selections. Photo taken by Kate Casper.

Fiction section of Book Bank. Alexander said that what sells well in the Northern Virginia area is war history books, reflective of the veteran population. Fiction is usually less popular. Photo taken by Kate Casper.
After three years of running in the red, in May 2004, Book Bank moved to the more optimal location at 1510 King Street, just blocks from the metro. Book Bank "immediately began making money," said Alexander.
In 2007, Rachel Baker started working at Book Bank on weekends. Having moved to Northern Virginia from New Orleans after Hurricane Katrina in 2005, Baker said, "my entire life had been upended." Baker had worked at three bookstores throughout her life and missed being part of a community of readers. She said, "books were this connection—it's a thread that has gone through my entire life, and I was missing that."
At the end of 2010, Alexander sold the store to Baker. He said, "I accomplished what I wanted to, which was to put together a successful bookstore in Old Town." Book Bank remained successful, until the pandemic.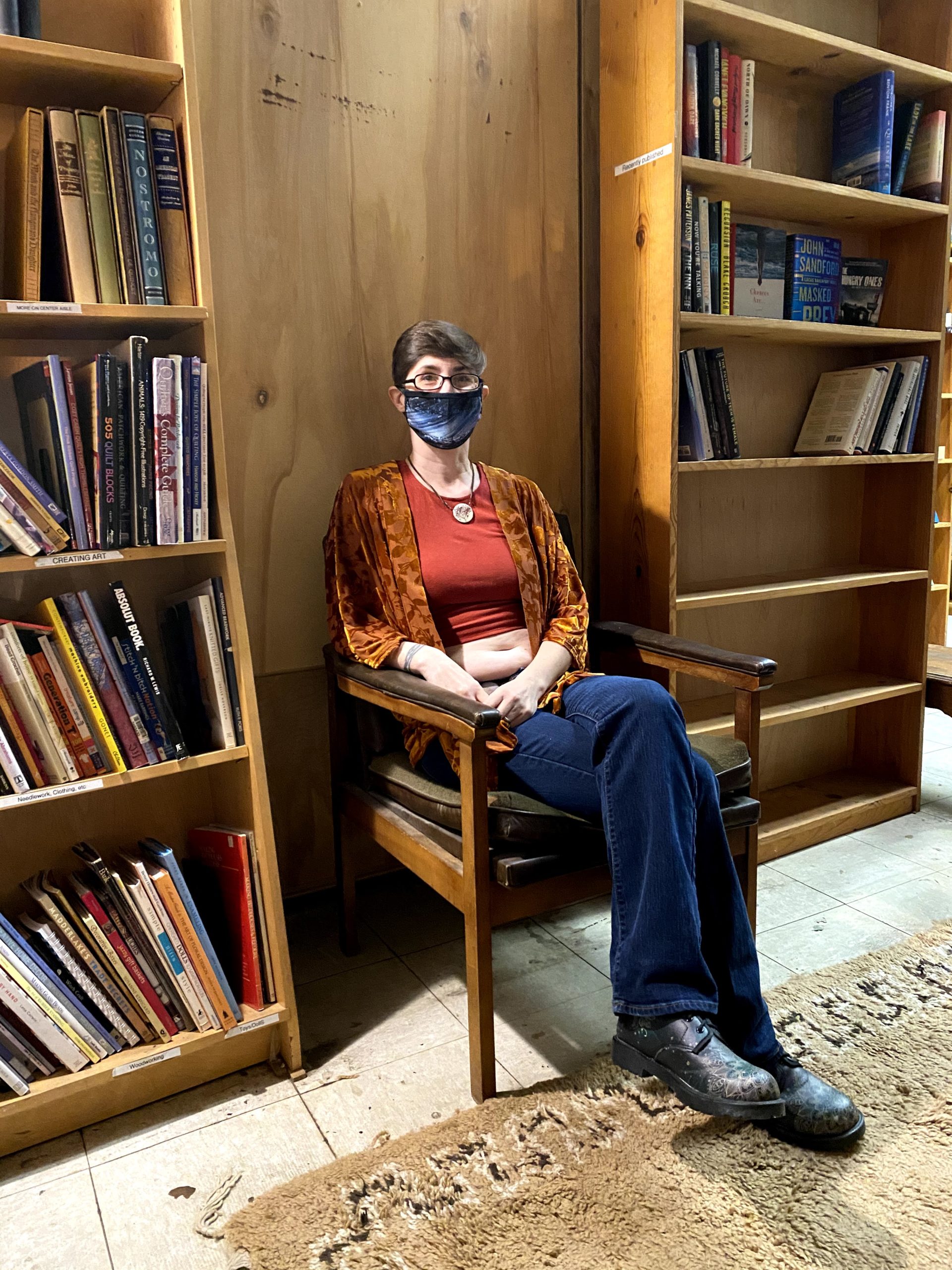 When the pandemic hit America in early March, businesses statewide temporarily shut their doors. By June, the lockdown was lifted, and Alexandria began its reopening plan; however, many local shops could not compensate for the money lost during the months of lockdown and the ongoing hesitancy of Alexandrians to leave their homes. Like many other small businesses, landlords were not affording any rent forgiveness.
Baker said, "Everything's changing. It's a lot of work to keep a small business going, especially one with profit margins as small as a used bookstore. And you add in additional factors…and it makes sense to close."
Baker accomodated her business to the restrictions of lockdown, putting together orders for customers and delivering books to their houses. While Baker enjoyed curating orders for specific customers, this plan lacked longevity: it was labor-intensive with little financial return.
When Book Bank reopened, Baker said, "I was struggling to make [it] work." It was no longer commercially feasible to run the store. In addition, her health issues increased the difficulty of daily operation.
"I bought the store because I couldn't bear to see it close, so it's very hard having it close…it does not feel good," Baker said.
Book Bank has been a safe haven for bookworms since its inception. Baker said, "I like that there's a sense of randomness that's different from any new bookstore because you don't know what you're going to find. You find books that are well-loved."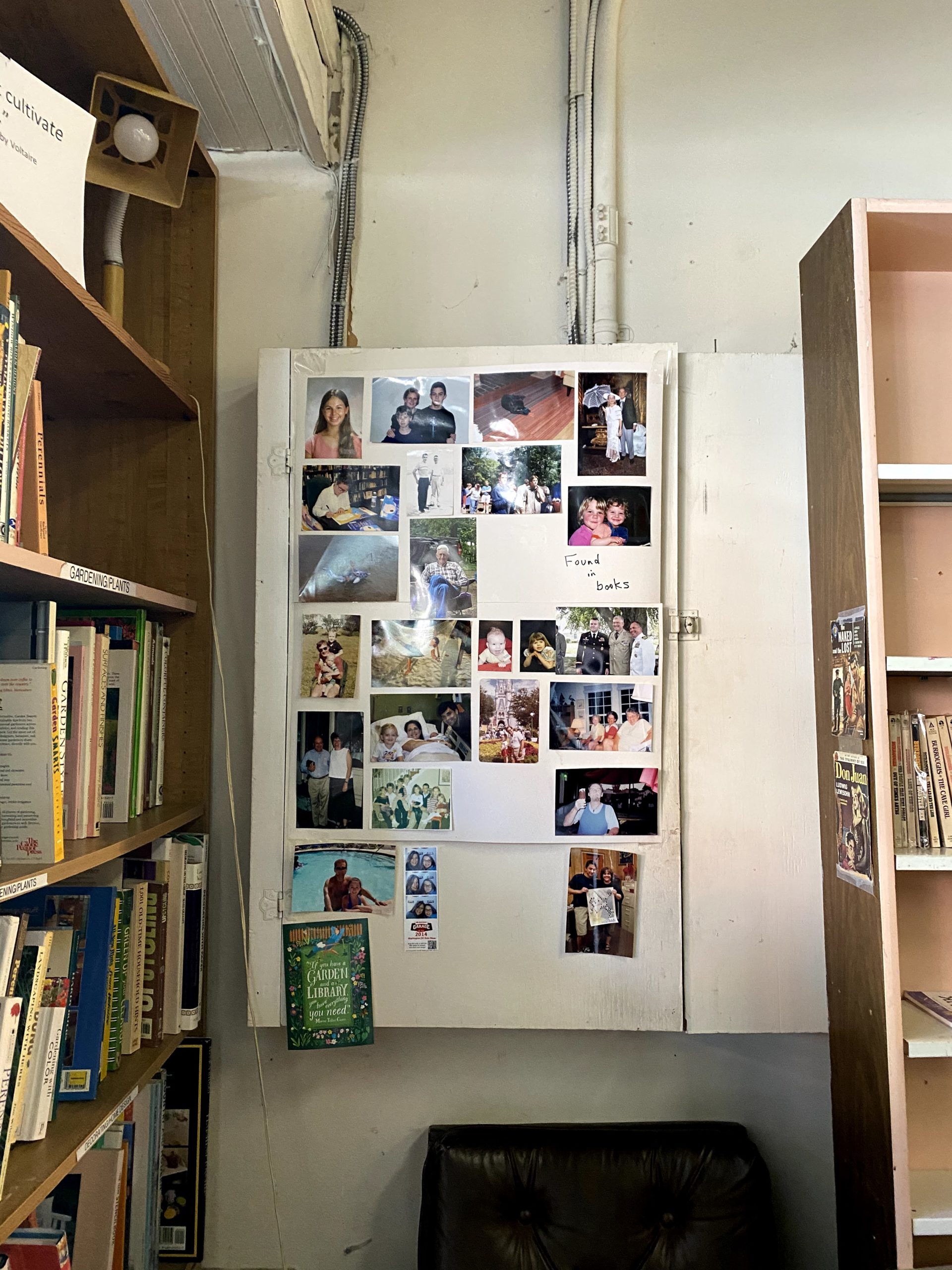 Longtime Book Bank customer and T.C. Senior Emma Reynolds said, "Just the experience going inside [Book Bank] is wonderful. You won't get that going into Barnes & Noble. It's a different feeling going into a used bookstore."
On September 20, Book Bank permanently closed. Baker said, "The Book Bank is no more. It is not going to exist anymore. Used bookstores still exist; I still exist; the people who shopped here still exist."
One customer said she was sad to see the shop close and "wanted to support [it] in any way" by shopping the closing sale.
Although Book Bank is no longer, there is a new secondhand bookstore that Donald Alexander opened in Del Ray in late August, The Company of Books.
The origin of the new Del Ray shop came during a period of Covid fatigue. In May, Alexander thought about returning to the bookstore business, saying it would be "a do-over." He made a post on the NextDoor neighborhood app asking people how they would feel about a new bookstore opening in Del Ray. "There was a tremendous response," he said. Over 200 people responded to the post, all in support of a secondhand bookshop on Mount Vernon Avenue.
Alexandrians began dropping boxes books off at Alexander's small Del Ray home. "I'd come home and there would be ten boxes of books dropped off—good books. These are not people's trash," he said. 
The Company of Books opened on August 29, 2020 with a successful opening. Photo posted to Facebook by The Company of Books.

Alexander holds up the first dollar made at the new bookstore. Photo posted to Facebook by The Company of Books.

A look inside the new book shop. Photo posted to Facebook by The Company of Books.

New releases from 2019 and 2020 featured at the secondhand bookshop. Photo posted to Facebook by The Company of Books.
After a successful opening at The Company of Books for Alexander, Baker made the decision to close Book Bank in early September. Although the timeline may indicate otherwise, the situation was a total coincidence. The Company of Books was intended to be another secondhand bookshop in Alexandria, not a replacement bookshop. Alexander assumed the Book Bank would continue, but when he learned it would be closing, he said, "We made an arrangement that most of the things here would go to Del Ray…so the better parts of the Book Bank will continue."
Baker said "[Book Bank] is dead, but everything dies, and hopefully, it brings forth something new."
Baker now manages the new bookstore at 1712 Mount Vernon Ave. The Company of Books is currently working on its not-for-profit status, as the goal of the shop is to sell secondhand books, while giving back to the community.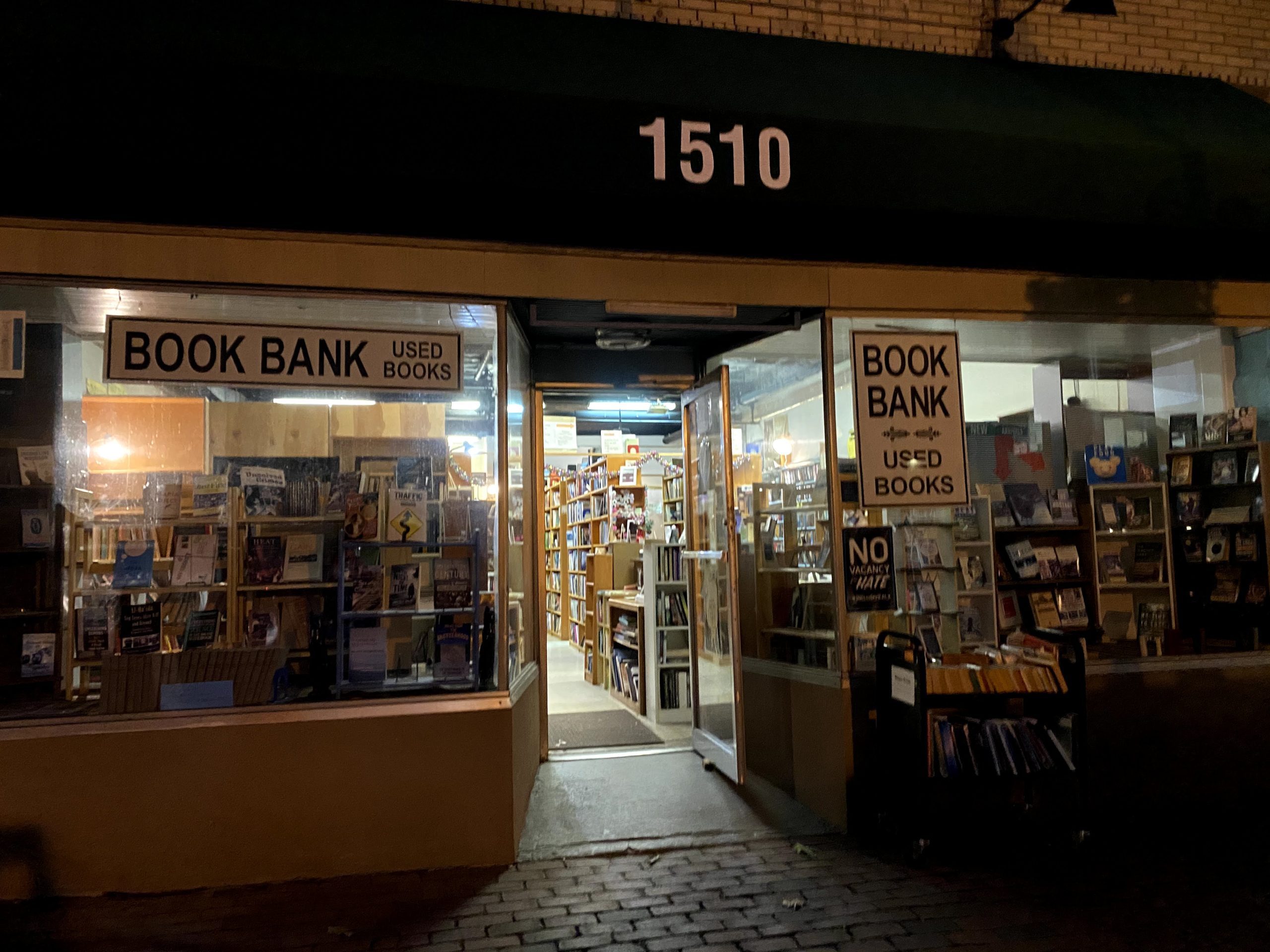 With thousands of small businesses dying across the country as the Paycheck Protection Program expired last summer, Book Bank's closure remains just one example of the impact the pandemic is having on small businesses. Baker feels lucky that her income from Book Bank was nowhere near her total family income. She said, "That's not true for all the small businesses that are closing. For a lot of them, this was their sole source of income, and they're looking at a tremendous loss…I have financial security…I have safety nets. Everyone deserves to have safety nets."
Follow The Company of Books on Facebook: https://www.facebook.com/pages/category/Bookstore/The-Company-of-Books-Inc-101099291683613/
To volunteer with The Company of Books, send them an email to TCBdelray@gmail.com