A young cancer survivor's selfless wish to revamp a neighborhood playground has been granted
Kate Casper

In Fall 2019, the Make-a-Wish Mid-Atlantic team began fundraising to fulfill a 4-year-old cancer survivor's wish to rebuild the Woodbine Tot Lot playground in Alexandria. This boy's name is Whitaker Weinburger.
After battling Stage Four neuroblastoma, undergoing hospitalizations, treatments, chemotherapy, and radiation, Whitaker went to the playground with his family to facilitate his recovery. "As he recovered and felt less crummy, he spent more and more time at the park, learning to climb and discovering that his little legs could run and jump," said Erin Weinburger, Whitaker's mother.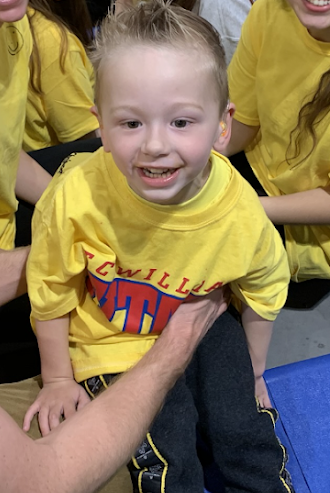 With the help of local businesses, individual donors, and fundraising events, enough money was raised for the park to begin construction. The "Whitaker's Wish Basketball Fundraiser" was hosted at T.C. Williams in February, where $880 was raised.
Despite the global pandemic, the playground's construction was on schedule and was completed in July by the Windmill Hill Design Build and Rosemont Landscape and Lawn Care teams.
On July 23, Whitaker's family, Mayor Justin Wilson, Sheriff Lawhorne, and Make-a-Wish Mid-Atlantic CEO Lesli Creedon, among others attended the official ribbon-cutting ceremony to open the playground. Due to health concerns, masks and social distancing were employed.
Whitaker's father Seth Weinburger said in an email to those involved with the fundraising initiative, "We wish everyone could have been there today to see Whit's face as he rushed from structure to structure. Just pure joy without a care in the world–a moment in time we could never forget."
The playground is located at 1509 Woodbine Street and is open to the public between 8 am and 6 pm every day. The playground features the main play structure, fire truck, swing set, climbing wall, seesaw, and picnic tables, along with a mirror that says, "I am STRONG, I am BRAVE, I am WHITAKER!"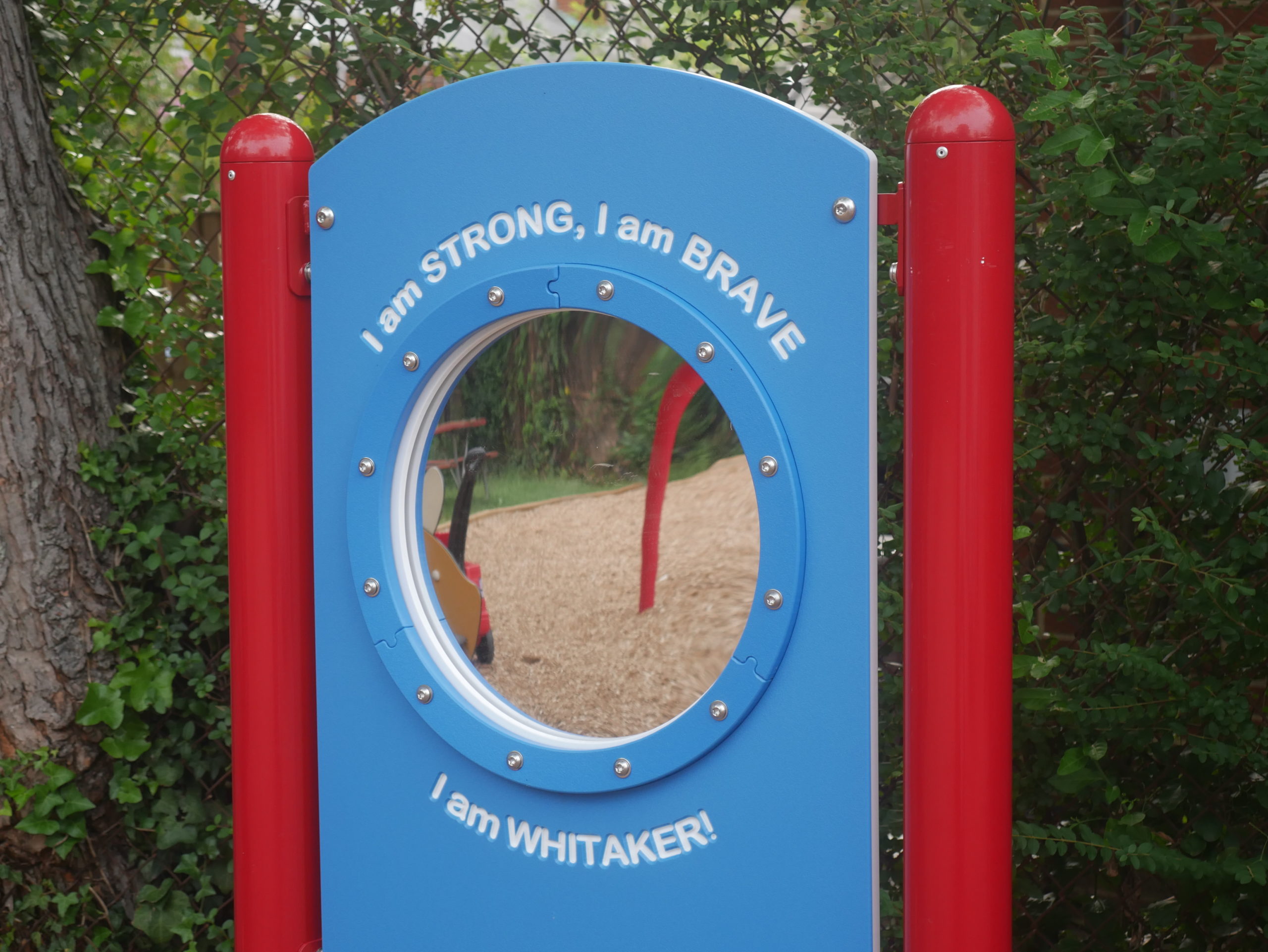 Whitaker is not the only "Wish Kid" in Alexandria: There are more. With support from local officials, individuals, and businesses, more wishes can be granted for brave young survivors like Whitaker.
For more information on Whitaker's Wish, click here:
https://www.acpsk12.org/theogony/2019-2020/whitakers-wish-comes-true/
To watch Whitaker's "Thank you" video to donors and supporters, click here:
Message from the Make-a-Wish Mid-Atlantic team:
Granting wishes takes a community. After working alongside other Alexandria businesses, restaurants and supporters, we are thrilled to announce that Whitaker's wish to give a playground to his city came true! Make-A-Wish creates life-changing wishes for children with critical illnesses and now Whitaker and kids just like him will enjoy the new Woodbine Tot Lot for years to come. To get involved and to help close the gap between wishes that are granted and those that are still waiting, please visit midatlantic.wish.org.
More pictures below: