Rapper Kodak Black had to "Make a Hit" for his Third Studio Album
Hunter Langley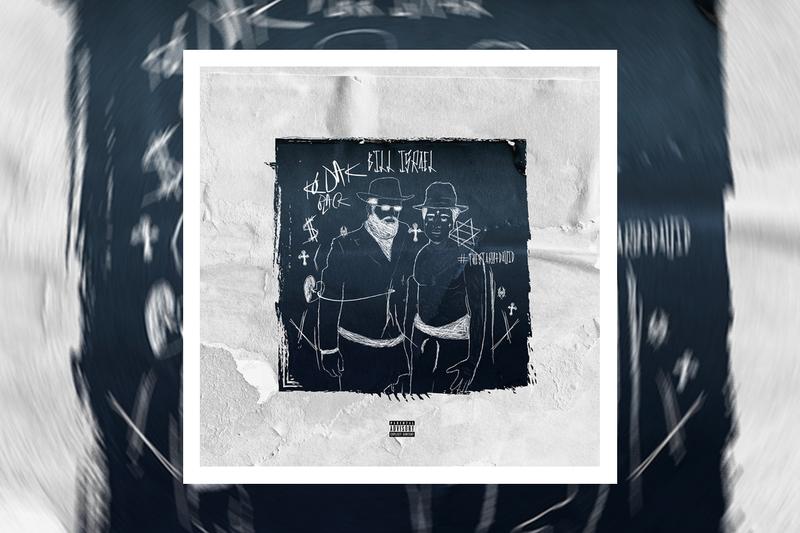 On November 11, rapper Kodak Black dropped his third studio album Bill Israel. While Black is still serving time in prison for federal weapons charges, the album serves as a time capsule to where he was at as an artist before he was locked up.
The album cover and title is a reference to Black's Jewish identity. While in prison, Black found Judaism, but has not been able to complete the conversion process due to the fact he has been denied access to a rabbi in his federal prison due to the COVID-19 pandemic.
Black opens the album with "Remember the Times," a song where he exclaims his greatness and confidence, but is vulnerable in sharing his past regrets. The song is similar thematically to that of "Too Many Years" from his album Lil Big Pac in how the songs explore the things he has done in the past that continue to haunt him.
In the second track "I Wanna Live," there is a mood change, as the song takes on an upbeat feeling and sound similar to that of "Patty Cake," a single that was featured on Black's 2017 album Painting Pictures. Kodak shares his financial goals, although he has already achieved success. Kodak starts off the song by rapping "I want the Rolls-Royce truck, I'm in a Mustang" and followed it up two lines later by exclaiming "I want a whip, I want a crib, I want that money, man, I wanna live, I wanna chill, I want a bunch of things." Black is still considering his future and goals, so he can live comfortably and lavishly when he returns from prison.
"Eeny, Meeny, Miny, Moe" and "Spain" have a very raw feel to them, similar to the album that of his renowned Institution. They have the gritty South Florida vibe that made Black unique when he first came on the scene. "Spain" in particular combines modern flow with the verse from rapper Tory Lanez, which gives it a distinctive edge making it endearing to listen to.
With "Pimpin Ain't Eazy" Black reminds us of his greatness and that he is not to be messed with. He proves he continues to align with his roots. He shares that the money and financial freedom is not necessary, but a bonus. Black utters "I'm thuggin' in my Reebok, I never need Gucci, I don't even see the confusion." Black knows how people try to paint him now that he has money, but he is still a "project baby" at heart.
The only song seriously exploring love and romance in the album is "I Knew It." Black raps about falling in love and having to grow as a person quickly before his immaturity costs him his relationship. The track starts with "I knew it right away, I was gon' be yours, you was gon' be bae," and ends with "Babe I'm tryna get this sh*t together for the both of us." The song highlights Black's romantic and emotional struggles.
Sharply contrasting the emotional love song of the previous track, "Feeling Myself Today" is a song of confidence and self-acceptance. His success is the source of his confidence, and he does not care about what people think. With the track "Serene," Black shares his battle working on his mentality. Black has been accused previously of having mental health issues for some of his outlandish behavior but his self awareness is evident as he is chasing his goal. Black expresses "I just wanna be free, I wanna be level headed" showing his ability to set goals even for his mental health.
With "Make a Hit" Black is able to flash his ego and showcase his arrogance in a creative way. His lyrics "I've been makin' hits my whole life, man, I make so much hits" are basic yet satisfying to go alongside the production of the track. Black however, does not take his gift for granted as later on in the track he states "I'm thankful, Lord, I'm grateful for this, boy, I stayed up waitin' 'cause I prayed for this…" these lines also tie back to a religious theme Black seems interested in exploring going forward.
The album ends with a song called "Dummy Green" which is a raw and soulful song in which Black raps about taking care of those around him and showcasing he knows his place in this world. Overall Black does a phenomenal job with this album, taking listeners through a range of emotions and telling a complex and compelling story about where he was at during that stage of his life. While it might have flown under the radar at the time of release, Bill Israel might go down as one of Black's most complete and well produced albums years forward.