Quietest Places Around Alexandria
Moira Sirois and Katie Vastola
TC is a place for academic scholars, and a key part of being a scholar is studying. There are tons of places to study at TC that you would never think of. The following are five unique places in Alexandria that will improve your study habits and productivity. Usually, you would not think of loud places as places to study, but it turns out they can be really beneficial.
On the quieter side of the list are restaurants. There are virtually no negatives to studying at a restaurant. First, they are relatively quiet, so it would be easy to concentrate on whatever work you have to get done. However, if you get bored with your homework and need a distraction, there are plenty of conversations you can eavesdrop on. In addition, there's an endless supply of food and drink at your disposal.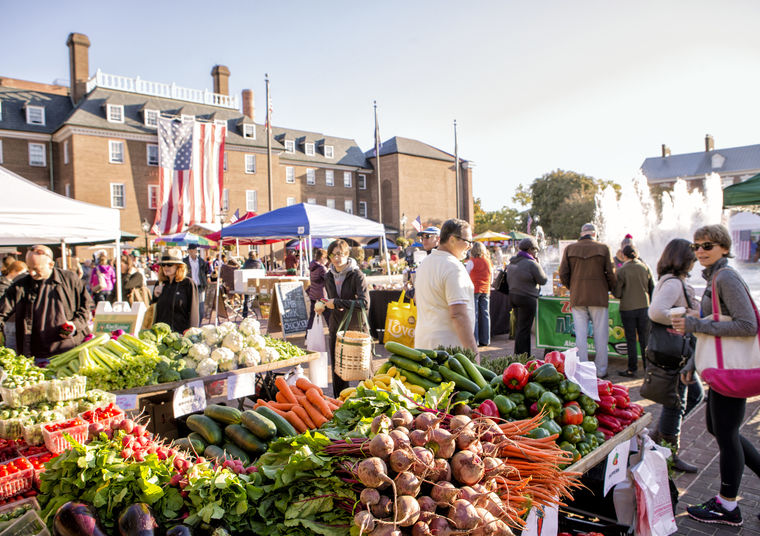 Another fun place to study is the local farmers market. Nothing beats studying outside on a sunny weekend morning; especially when you are surrounded by crowds and food. If you get tired of sitting and doing your homework, you can get up and walk around. There's also food you can buy if you are looking for breakfast or a snack. "It is so nice to have a wide variety of food right near where I am working," said sophomore Muffin Tuffet.
The gym during a girls' or boys' basketball game is ranked third quietest place in Alexandria. "It is amazing how the buzzer acts as an alarm to remind you to move on to a different topic," said sophomore Pookie Skrowaczewski.
The buzzer is especially helpful when you're tired because it will keep you awake without using coffee. Varsity Basketball Coach Sweatsox, "It is always great to see people attending the games and see them working hard on homework."
Depending on the crowd that shows up could depend on how effective the location is. If it is more crowded you will be able to retrieve information a lot more efficiently because there is a high possibility of meeting other people studying. You could make a study group and ace all of your assignments and tests.
Like basketball games, football games are always a great place to stop by, especially when you need to study or do homework. The main appeal to studying at football games is the student section. There are so many smart and helpful people around you that can assist you if you are stuck with anything.
These games always have a lot of action so you will never be bored and if you need a break, you can watch the game. Junior Spike Hothead said, "It is a great place to support TC but to also get your work done with other people."
Lastly, school pep rallies are the top-ranked as the best place to study and get work done. There is motivation everywhere to get you to keep going on with your work.
Big Lefty O'Houlihan said, "It is by far one of my favorite places to study. I am always attending the pep rallies to see the entertainment but also to but also to study and get my work done."
If you are needing a place to study and work, a survey that was taken throughout T.C. Williams high school shows that pep rallies have been proven to be most beneficial to students trying to get stuff done.