Lauren Larsen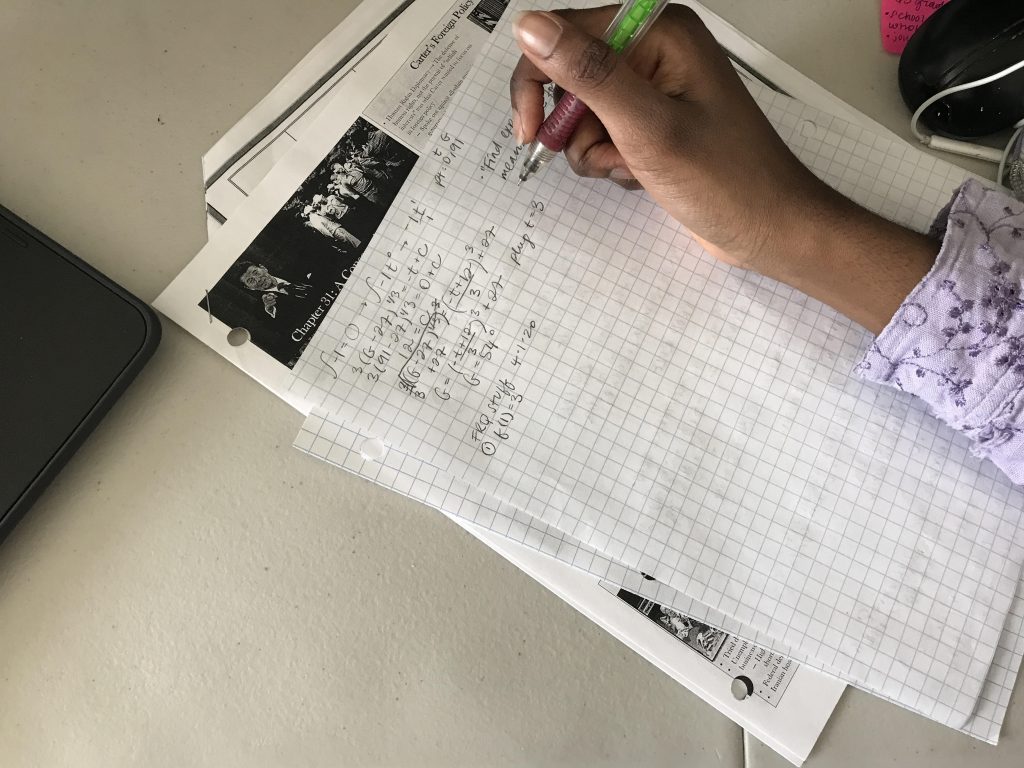 The pandemic of COVID-19 has greatly affected the educational structures of students across the globe. T.C. students have a variety of concerns with how this outbreak will affect their grades, credits, and college acceptances while also leaving seniors disappointed about their loss of graduation and prom.
In this unprecedented time, students and teachers are trying to grapple with a radically transformed educational structure that has converted classroom curriculum into online learning. While some classes have been offered online before, most T.C. students have never had to learn about parabolas, the Cold War, electron configurations, or research-based writing from a computer screen.
Nevertheless, students, teachers, and administrators are working hard to adjust to this temporary way of life with steadfast effort and community. Despite this, students still have concerns about a host of things.
Many students, both upper and lowerclassmen, are enrolled in AP classes and worry about the reformatting of the exams.
"I'm really confused about APs," said junior Mena Spencer, "I'm worried about scoring. I want to get a four or hopefully a five, but since the test will be adjusted, I'm not sure how scoring will work."
Spencer is referring to the CollegeBoard's recent announcement to transform the three-hour-long multiple choice and written tests into 45-minute at-home free response exams.
"Also, review time has been taken away from us," said Spencer, "I was hoping to review earlier units and things I was confused [about] with my teachers. I know [the CollegeBoard] is doing review sessions online, but it's just not the same."
Learning content online has also been a challenge for students. Although it allows students more flexibility in deciding when to do an assignment during the day, it is still an adjustment.
"[Online school] is [relatively] lenient, but I still feel stressed out of my mind," said junior Ema Winkler. "It's giving me a purpose and something to do, but after the governor announced [that] school was closed for the rest of the year, it honestly burst any hope I had and now I have little to no motivation."
"I think that online school is really effective for the time being, although not sustainable," said sophomore Taylor Motsinger. "If we are going to finish our learning [online], I don't think we will be able to understand the information as well as we would be able to in class, which could affect the underclassmen."
In regard to this, Motsinger is concerned about underclassmen's preparedness in taking the next course of a subject series in the fall since the in-class prerequisite has been cut short. She suggested offering summer courses or "boot camps" if the virus subsides to help fill any gaps in knowledge.
Juniors have expressed concern about college applications and the SAT as well.
Junior Peter Rizkallah said, "Students should not treat this period of time lightly and should continue to strive for college success. Tests like the SAT should continue to be prioritized by students due to the possibility of an extended testing window in the fall."
As for seniors, school closure has unfortunately signaled the cancellation of exciting events. Even so, senior Peter Moser has a different outlook that really puts everything into perspective.
"I know it's [disappointing] that prom and graduation, once in a lifetime experiences, [have been canceled], but I would rather have my grandparents alive," said Moser. "There's a huge risk to having both of those events, so canceling them was the right choice. Hopefully, we will still be able to have a graduation ceremony in the summer or something."
Even though the coronavirus has brought immense hysteria and worry across the world, it is vital to stay grounded and focused by using this time to accomplish goals and challenge our minds. With our homes for classrooms, it is important to overcome this obstacle for the sake of our education and futures. This is something that Titans are ready to do.