Actor's YouTube channel highlights the good in the world
Jacqueline Lutz
If you have turned on the TV at all while in quarantine, you have probably run into constant, repetitive, depressing, but necessary news stories about COVID-19. Well, John Krasinski is here to bring a little light.

Every Sunday the YouTube channel posts a new video, in which Krasinski reports on heartwarming stories and topics that he finds through Twitter or other social media platforms. The length of the episodes vary between five and 20 minutes, but Krasinski manages to get as much good news in them as possible, while also featuring celebrities who want in on the positivity.

Some of the episodes have themes to them, such as a virtual prom, potluck, graduation, and even a wedding. Each episode also has its fair share of celebrity features, such as Billie Eilish, the Jonas Brothers, Chance the Rapper, Martha Stewart, Guy Fieri, astronauts at the International Space Station, and many more. In two different episodes, Brad Pitt and Emma Stone are featured telling the weather.

The celebrity appearances don't stop there. Krasinski is arguably most well-known for his role as Jim on the comedy TV show The Office, and actors from the show reunited during the virtual wedding episode to recreate the iconic wedding scene from the show. Lin Manuel Miranda and the original cast of the Broadway Musical Hamilton also reunited during an early episode to perform a song from the musical.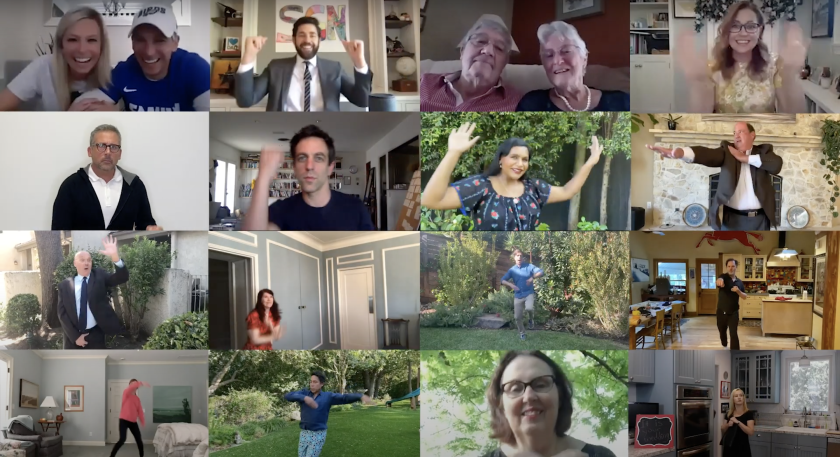 Not only does Krasinski feature celebrities on the show, but he also reports on people around the world who are helping their communities during this time, from the bravery of the medical community, food banks and restaurants who feed those in need, and landlords giving out free rent.

Becoming increasingly popular over two months since its launch in March, with millions of views on each video and 2 million subscribers (and counting) on YouTube, Krasinki's show is a reminder of all the good in the world and is definitely worth checking out while in quarantine.

Linked below is his YouTube channel: