It's National School Counseling Week and we're highlighting the important work our school counselors do every day to help our students succeed.
Who are our school counselors?
Professional school counselors are certified/licensed educators with a minimum of a master's degree in school counseling, making them uniquely qualified to address students' academic, social-emotional and career development needs. Each elementary, middle, high school and alternative program has a full-time school counselor to assist students and families.
What do school counselors do?
Our school counselors design, implement and evaluate a comprehensive school counseling program aligned with the American School Counselor Association (ASCA) that promotes success for every student. They serve a vital role in maximizing student success, promoting equity and access to rigorous educational experiences for all students, supporting safe learning environments and engaging in culturally relevant prevention and intervention programs.
How do they work with students and families?
Our school counselors help students focus on academic, career and social and emotional development so they not only succeed in school but are prepared to be self-directed, responsible decision-makers and lead fulfilling lives as contributing members of society.
Each of our schools has a comprehensive counseling program. In fact, within the last two years, three of our schools, Jefferson-Houston School and Francis C. Hammond and George Washington middle schools, have been designated model programs by the American School Counselor Association (ASCA). They were recognized for having comprehensive counseling programs and showing exemplary commitment to their students.
School Counseling Activities Include:
Individual Counseling
In a confidential setting, counselors work to establish respectful, understanding, open and accepting and trust-based relationships where students can get assistance in understanding their feelings, attitudes, concerns and behaviors.
Group Counseling
Through group counseling students experiencing commonly shared concerns such as difficulties in interpersonal relationships with peers and/or adults, inconsistent school attendance, academic underachievement, or coping with life changes such as grief and loss, or with developmental difficulties can receive support.
Classroom Lessons
Counselors assist teachers with meaningful activities targeting the personal, social, academic and career development of all students through planned classroom learning experiences.
Consultation
Counselors help students deal more effectively with developmental or adjustment needs by consulting, coordinating and collaborating with teachers, parents, administrators and other helping professionals in school.
Coordination
Counselors also coordinate various services and activities in school, including crisis intervention programs, parent and student orientation and education programs, parenting skills courses and peer mediation, conflict resolution and anti-bullying programs. They also coordinate referrals to the school psychologists, social worker and various community agencies.
It's a big job and we truly value all of those who do it! Please reach out to a counselor this week to say thanks.
In the meantime, please enjoy these profiles as we shine the spotlight on a counselor from an elementary school, a middle school and one from T.C. Williams.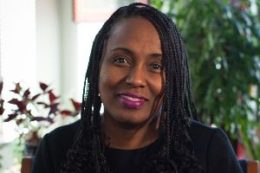 Wanda Weaver
William Ramsay Elementary School
To many of William Ramsay students (and in some cases staff), Wanda Weaver is like a 2nd mother!  Nobody gets more visits from former Roadrunners turned Admirals turned Titans.  Mrs. Weaver develops strong relationships across the school and the community and does a great job of addressing the needs of, and advocating for, students and their families.
She thinks critically about the barriers that can inhibit members of our school community from fully participating and works with the school support team and administrative team to problem solve issues so students can succeed academically, socially, and emotionally.
Weaver always safeguards the best interests of students, and in challenging situations, never shies away from difficult conversations that help students inside or outside of our school.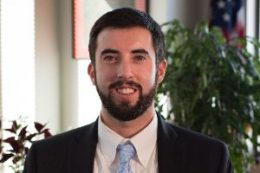 Kevin Malone
George Washington Middle School
A recent graduate and first-year school counselor, Malone has made quite the impression with students, parents and staff since joining G.W. Malone cares deeply about his students and has gone above and beyond to build relationships with others. He started an after-school coding club, can be seen playing basketball with students and is mentoring a student as part of the mentoring program.
During National Bullying Prevention Month, Malone was instrumental in bringing the "I AM" wall concept to G.W. to teach students about the dangers of stereotypes.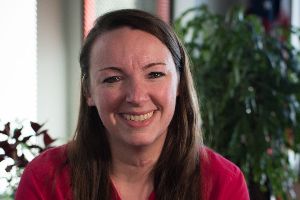 Maureen Selgas
T.C. Williams High School
Academy 7 – International Academy

An International Academy school counselor, Selgas serves students and families from all over the world.  She's rarely without a smile as she guides her students with her signature warmth, enthusiasm and gentle strength.  She is a leader among her colleagues, always in search of solutions and has a contagious and consistent optimistic spirit.
Selgas is no stranger to going above and beyond.  She has provided social/ emotional support to her students through individualized counseling, small group counseling, and classroom lessons on various topics ranging from academic skills building to suicide prevention.
Selgas works collaboratively with numerous community agencies to provide holistic support to students and their families, and as a bilingual Spanish-speaker, she works to connect students with resources throughout Alexandria. She is truly a shining light at T.C. Williams.