ACPS values the critical role that families play in their child's education. Informed, engaged and involved parents are better able to support and advocate for their children. By extending the role that our community plays in the education of our youth, we broaden the reach of our school division and strengthen the supports we provide to our students.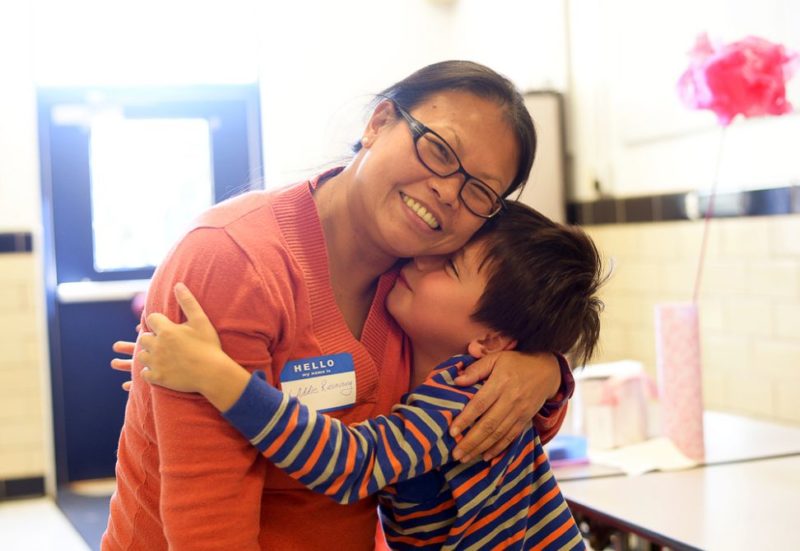 ACPS fosters nurturing and welcoming environments in our schools, works to make each neighborhood school a center of civic activity and engages the community through partnerships that provide services to schools—including tutoring, mentoring, internships and academic programming—that expand the realm of opportunities for students.
Our efforts in these areas are assessed through Goal 2: Family and Community Engagement as part of the ACPS 2020 Strategic Plan, an update on which was presented to the School Board on January 11.
ACPS had solid growth in the number of formal partnerships, which exceeded the target of 131 for 2016-17 at 174 and grew from 125 in the 2015-16 school year. While declines were seen in the remaining areas, ACPS continues to identify the best approach for evaluating family engagement. Previously, ACPS focused on the total number of families attending individual events, not necessarily engagement across time. This challenge is not unique to ACPS, still despite the complexity, the division will continue to strive to ensure all families feel welcome and supported in efforts to assist their children's learning and development.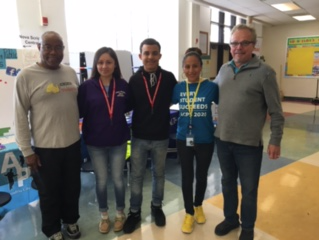 To improve family and community satisfaction with our family engagement services, ACPS is using information gathered from multiple sources to make data-driven decisions in areas most relevant to our community.
The Family and Community Engagement Center (FACE) focuses on involving families in the educational experience of students. Through free information, resources, workshops and fun activities for students and their families, FACE helps to involve families in the academic achievement of their children. FACE collaborates with schools, departments and community partners to organize over 200 events for ACPS families each year. In recent years, the emphasis has moved from one-time events to ongoing workshop series conducted in partnership with educators and instructional coaches. These series are designed to teach families activities that support math and literacy learning and that can be easily replicated at home.
In addition FACE works with ACPS the leadership at our schools to develop and implement integrated and sustainable family engagement systems. Included in this model are nine school-specific parent liaisons three additional language specific serving Spanish-, Amharic- and Arabic-speaking families division-wide. They support our families by offering opportunities to foster trusting relationships, connect them with resources they need and help build productive working relationships between home and school.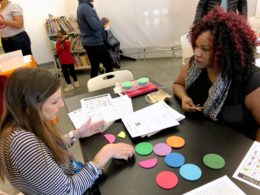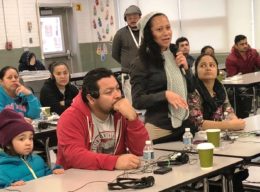 We also have a community outreach and engagement specialist, who works with school staff and administrators, parents, parent liaisons, PTAs, religious leaders, community organizations and others to extend the reach of ACPS far beyond the school walls and to reach our families in the ways and places that are meaningful to them.
We are planning to strengthen staff knowledge of family engagement best practices through professional development and our staff on-boarding process so that building connections with our community is infused in every interaction. We are identifying ways to expand outreach opportunities and engage larger networks of supporters, collaborators, decision makers and advocates at the school level who can help families build connections within their own school.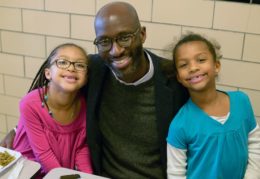 We are also expanding the reach of our communications by going where are parents are, whether on Facebook, Twitter, email, text or the internet. And we are providing content in more ways, such photography, videos, and animation to broaden the reach of our messages. We are sharing more information in more places and in more languages whenever possible, such as on our Spanish Facebook and Twitter pages. ACPS now has translators for Spanish, Amharic and Arabic on staff to support our three most prevalent non-English language communities.
We are also working to provide more insight into ACPS and our processes through weekly Super Chats with Interim Superintendent Dr. Lois F. Berlin and our weather and emergency alert FAQ.
We are also expanding the ways that our community can get involved with our schools through meaningful volunteer experiences.
Finally, through our partnerships, we are identifying alternative funding sources, exploring ways for partners to share resources and implementing new partner programs that will help to reach under-served students and schools.
ACPS 2020 is built upon six goals: Academic Excellence and Educational Equity, Family and Community Engagement, An Exemplary Staff, Facilities and the Learning Environment, Health and Wellness, Effective and Efficient Operations.