Did you know that every item requested in the ACPS budget is aligned the ACPS 2020 Strategic Plan? This sets out our goals through 2020 as we focus on becoming a high-performing school division.
Through these measures, ACPS aims to:
Protect the classroom, addressing growing enrollment across all grade levels.
Strengthen the provision of student support services, such as psychological services and translation.
Recruit and retain highly qualified staff, and continue to offer competitive salaries and benefits.
Continue to increase the efficiency and effectiveness of Central Office and improve support provided to schools.
Support the modernization and maintenance of our facilities to create optimal learning environments.
This translates to a budget that addresses these goals through the following initiatives: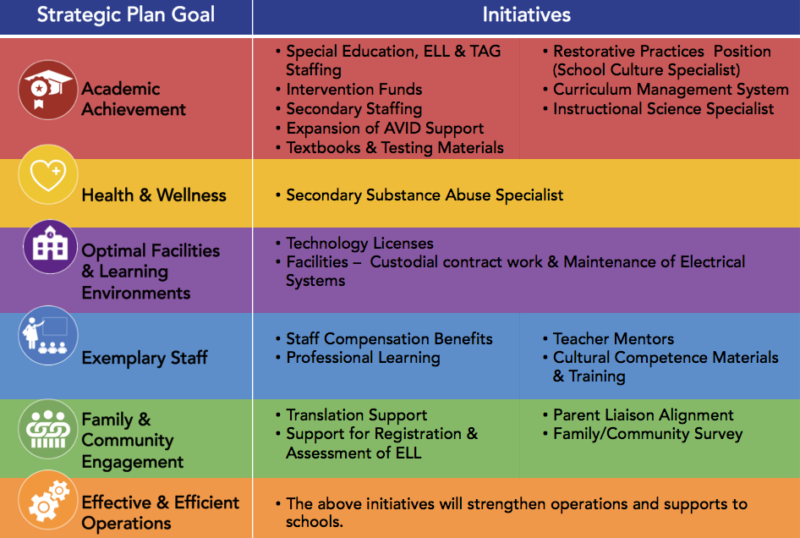 What Drives the Budget?
Increasing enrollment and changing demographics: Staffing for more students and students with additional needs.
Academic achievement: Providing a broad spectrum of challenging educational opportunities for all students.
Employee compensation: Competitive salaries and benefits to support retention and meet State-mandated benefit changes.
Facilities management: Aging facilities and increased capital project activity require additional resources to manage work, provide regular maintenance and respond to unanticipated repair needs.
Virginia Retirement Savings (VRS) Requirements: Required by State mandate to increase VRS payments from 14.66% to 16.32% of contract salaries.
Healthcare Increases: Premium rates for United Healthcare and Kaiser projected to increase by 5%.
This translates to a budget that is allocated in this way: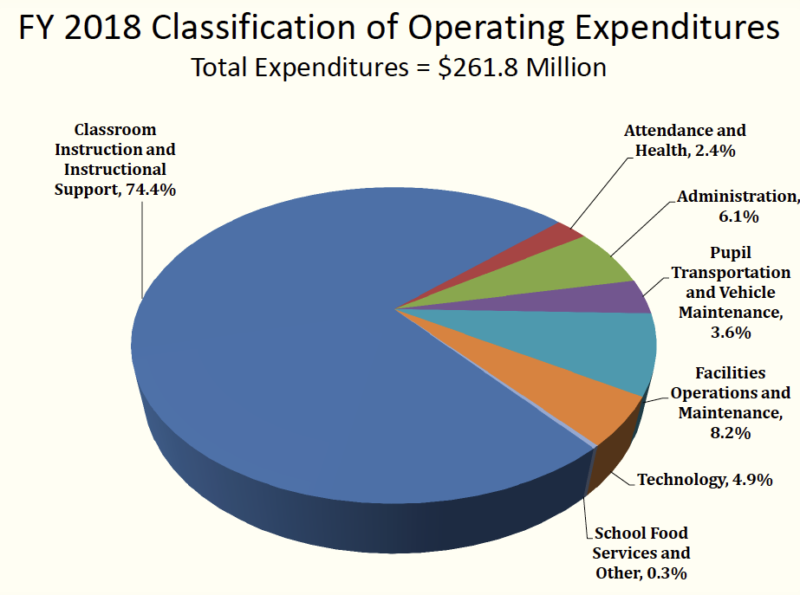 Many thanks to those who came out to the city meeting to support our budget, or did so in other ways. On May 4, the City will adopt the FY 2018 Budget. This will be followed by a public hearing on the FY 2018 Combined Funds and CIP Budgets on May 11. The School Board will adopt the Final Combined Funds Budget on May 25.
Your input is welcome throughout this process. Here are ways that you can contribute to the process: