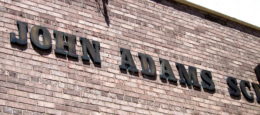 John Adams Elementary School will celebrate its 50th birthday with a school-wide assembly on Friday, April 21 for students and parents.
Originally built as a middle school in 1967, John Adams became an elementary school in 1980.
The PTA has provided a time capsule into which a small artifact from each class will be placed. The time capsule will later be buried on the school grounds.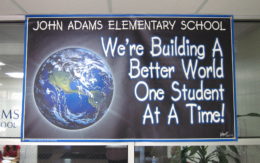 John Adams is looking for any former staff or students who might want to speak or share old pictures at the assembly. If you have photos or interesting stories to share about John Adams, please contact the PTA at Jaespta@gmail.com.