Today's issue of ACPS Express will be the last weekly edition until Express returns on August 26. You'll continue to hear from us when there is important information or news to share, just not every Monday morning as usual.
Before we hit pause, we're topping off the school year with a recap of the many awards and recognitions our student and staff members have received for their exemplary work and highlights of good news we've shared over the course of the year. Kudos to all!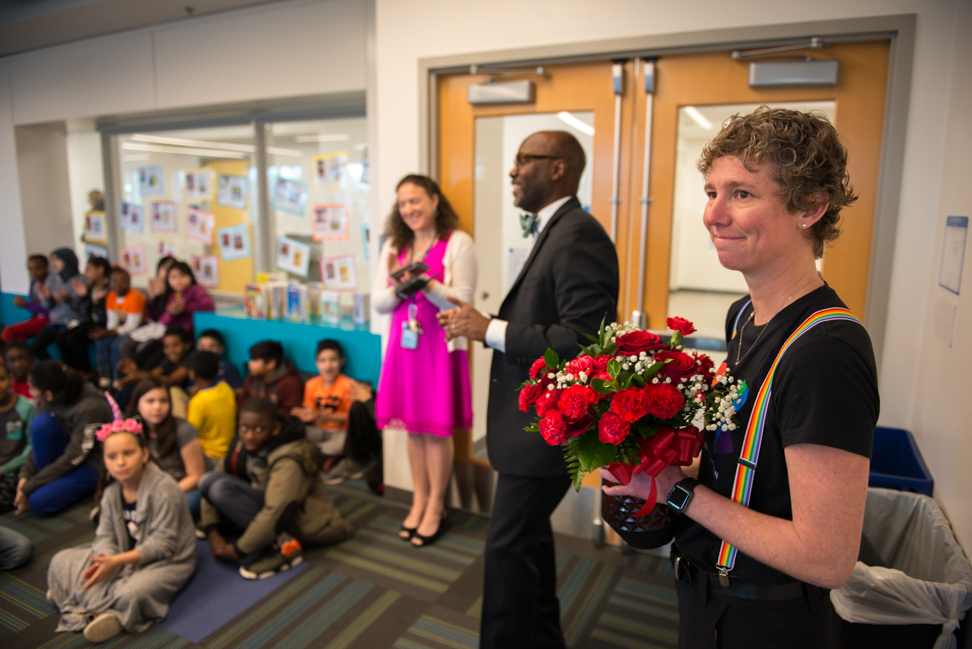 April Rodgers, physical education teacher and founding staff member at Ferdinand T. Day Elementary School, has been recognized for her powerful commitment to teaching life skills in her physical education classes and for her key contributions in opening Alexandria's newest school last fall.