Our first week has passed and I am thrilled to see the strides we have made in the few days since the start of the 2020-21 school year. In spite of a pandemic, our ACPS staff and leaders have worked extremely hard to ensure that we had the best Virtual PLUS+ opening possible.
I could not have asked for more from our incredible team of dedicated educators and support staff. If you missed it, check out the Washington Post's coverage of how the first day went across our region featuring T.C. Williams High School Geometry Teacher Danielle Thorne.
I thank you for embracing Virtual PLUS+, which nobody chose but most accepted as the only feasible path forward at the current time. The early weeks are certainly a process of testing, refining and taking stock of what works well and what less so. 
Virtual PLUS+ is not set in stone. We remain adaptable and flexible and continue to keep an open mind as we review constant feedback from staff, families and students. But we do ask you to give our Virtual PLUS+ learning experience the test of time. Things that did not work well for you yesterday may improve tomorrow. As with all new and unfamiliar routines, it is natural to have doubts to start. but with each passing day things often become easier. If changes are necessary, we will absolutely make refinements and we will remain methodical and strategic with our approach so that we are able to make changes with fidelity. We need to be considerate and thoughtful about the impact our decisions will have on students, families and staff prior to making adjustments so we understand the implications.
To that point, I would like to thank you for all the constructive feedback we have received so far.
One issue that has already been flagged is the concern, particularly from our families with our youngest learners, that screen time is too long. Keeping little ones engaged over an extended period is difficult enough in the classroom, let alone in a virtual setting. It is hard for our students and our teachers and also families and child care providers. Be assured, we are looking at this carefully and have established a Virtual PLUS+ Advisory Team to consider all concerns. Our school leaders met with staff on Monday to discuss praise, concerns and possible solutions regarding delivery of instruction with our Virtual PLUS+ learning approach. Our team is reviewing this anecdotal and experiential data to make an informed decision about what specifically needs to be refined. We look forward to sharing our findings and next steps on this matter early next week. We are also working on plans to make learning more accessible for our students with special needs.
Be sure to also read details of the MAP Screener that teachers will be administering this semester. We feel it is a valuable tool that will help us to determine the level of learning loss that students have suffered this year.
Stay safe, stay healthy, stay informed.
Sincerely,
Dr. Gregory C. Hutchings, Jr.
A Reminder About News Media and Emergency Communications Policy
You can see from our In-the-News webpage that we want to help you get the good news out. However, when it comes to contacting the news media, you may not do this alone. 
In accordance with School Board Policy KBC (PDF), all communications with news media, including all news media interview requests, approval for news media interviews and the interviews themselves, should be coordinated through the Office of Communications. This also includes responding to reporters via social media. 
This helps us align our messaging as a division and ensure we are complying with state and federal laws regarding confidentiality.
In an emergency or crisis, please wait for the official notification to come out from the Office of Communications via our official communication channels. Any information that has been shared via these official ACPS channels (ACPS social media, the website or email) can be disseminated.
For all the details see Policy KBC (PDF).
Coming Next Week… We will be sharing information about our School Social Media Liaisons, their role in this new pandemic environment and how you can work through them to ensure the work you are doing each and every day with our students is being shared with the community.
Are Kindergarten Zoom Hours Too Long?
We have received many questions about the length of time our youngest learners are expected to engage in live, synchronous learning. Your concerns are being heard and addressed.
Last Thursday, our School Board discussed the issue. 
Members of our senior leadership team met with our staff on Monday to discuss division-wide areas of concern, including instructional time with our youngest learners and we look forward to sharing our findings with families and staff.
While we are all new to this virtual learning experience, it is understandably most unfamiliar for our youngest students. We know screen time, concentration levels and the lack of physical movement are all issues that are particularly challenging for those in grades K-2. We are also aware of recognized screen time guidelines. We are cognizant of balancing all these factors with the need to provide a quality education during this period.
Please know that we are developing a process to respond to what we are learning and to make the necessary refinements to our instructional delivery. We are continuously discussing virtual instruction and the structure of the day, including coordination of breaks, with our school leaders and teachers, especially our teachers for early learners. 
We have established a Virtual PLUS+ Learning Advisory Team to help guide us on what students are experiencing in the classroom. The team, which will meet on Mondays, will consist of a teacher representative from each grade level from every elementary school. The advisory team will also include teacher representatives from Encore, Specialized Instruction, English Learners (ELs), and Talented and Gifted (TAG), as well as core and elective teachers from the secondary schools. A chairperson from each elementary grade level and secondary core and elective area's Virtual PLUS+ Learning Advisory Team will serve on the division's Teaching, Learning and Leadership Team.
Both teacher groups will focus on: early learners, students with special needs, EL students, secondary students, technology challenges, and any other areas identified throughout our Virtual PLUS+ learning experience. 
Our commitment is to refine our practices as well as monitor our progress with staff and students so that the Virtual PLUS+ experiences are personalized, engaging, age appropriate and interactive. 
Virtual PLUS+ is designed to be an evolving and collaborative model and we welcome all feedback.
Thank you for your continued support, flexibility and understanding as we embark on this journey together! 
For more information, visit the Virtual PLUS+ Learning Advisory Team webpage.
MAP Screening for Grades 2-12
In 2020-21, ACPS will be using MAP (Measures of Academic Progress) as our universal screening tool for reading and math in all schools for grades 2-12. MAP will be given three times this school year, with the first assessments taking place in mid to late October.
For the first administration, we will give the MAP Screener, a shortened version of MAP Growth that may be more feasibly administered remotely. All teachers, specialists, interventionists, instructional coaches, and administrators will receive training using online sessions focusing on administering the assessments, analyzing data for instructional planning, and using various MAP reports with colleagues, students, and parents.
Over the spring and summer, a MAP Task Force composed of experienced ACPS school staff developed a robust suite of guidance documents to prepare teachers, students, and families for MAP testing. 
Over the next several weeks, we will begin preparing schools, including students, for the assessment. Each school will develop an in-house team of MAP Champions who will lead implementation efforts using both ACPS and NWEA-developed resources that will support schools before, during and after testing. The first testing window for MAP will open in mid-October. Stay tuned for more information about testing and training schedules. Be on the lookout for an email from NWEA inviting you to set up your password and start your training in the coming weeks. 
To improve your knowledge and understanding of MAP, here are some facts, figures and general information about MAP Screening and how we can use the assessment to improve student outcomes in ACPS. 
MAP Screening is: 
20 questions, each for reading and math.

Untimed and can be stopped/started as needed, including splitting the assessment over multiple testing sessions 

Includes TEI questions 

Includes testing accommodations for ELs and students with disabilities

Eliminates ACPS reading and math benchmarks, Reading Inventory (RI)*, and Imagine Math (IM)* assessments for most groups of students
MAP is nationally normed and aligned to Virginia Standards of Learning:
MAP Growth (the full assessment) is currently administered in more than 10,000 schools in the U.S. and more than 141 countries. 

MAP Growth's current U.S. norming study has more than 10.2 million students.

MAP Growth released a new U.S. norming study in July 2020 for the most accurate student comparison data for math. 
MAP Screening tests in reading and math provide a proficiency score, called a RIT (which stands for Rasch UnIT), and reading tests provide a Lexile measure. Percentile rankings can be used in combination with other data to guide student grouping decisions. 
*Students receiving intervention for algebra and Read 180 will continue to use IM and RI for progress monitoring as a component of those specific programs. 
Redefining the Titans: T.C. Williams Community Outreach Begins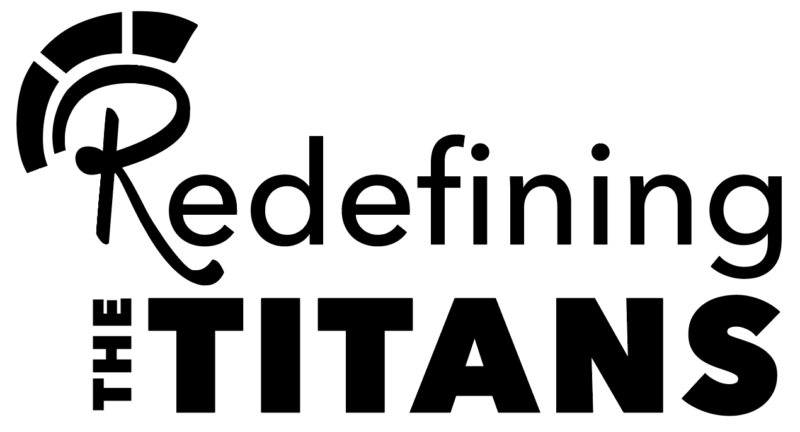 This week, we are getting started with our robust public community engagement process which will begin with our community education and engagement program around the possibility of changing the name of T.C. Williams High School. 
We are critically aware that there is a pressing need in our schools, our community and our nation to find ways to talk about race constructively and respectfully. One of the ways that we can move forward is by acknowledging our own history, while refusing to allow that history to define who we currently are as a school division in the present.

Please consider joining us for a series of "Read-Ins" which will help set the scene for a full, frank and informed community discussion.
We are delighted that Douglas S. Reed, professor of government and director of the MA Program in Educational Transformation at Georgetown University, has agreed to host these Read-Ins. Prof. Reed is the author of Building the Federal Schoolhouse, a highly-regarded historical account of public schooling in Alexandria. He will be joined by Kennetra Wood, ACPS executive director of alternative programs and equity, who has spearheaded our program to teach racial justice to our students and will play a critical role in shedding light on how the history of ACPS is impacting present programs.
This series of read-ins will focus on Alexandria's history to provide context for the name change discussion that our students, staff and community will be having over the coming months. The series will offer an opportunity to consider and discuss how Thomas Chambliss Williams' actions reveal the man he was, the role our city leaders played in the fight against integration, and the civil strife percolating across the city at the time of the Titans' victorious 1971 season. 
All three read-ins will be offered in English with real time translation in Spanish, Arabic and Amharic. 
The series will also be recorded and made available on the Community Read-ins page of the ACPS website.
Read-In #1: Thomas Chambliss Williams, the Superintendent
Sept. 24, 6-7 p.m. on Zoom
Dr. Douglas S. Reed will present from his book, Building the Federal School House and discuss ACPS Superintendent Thomas Chambliss Williams.
At the first read-in of the series, Dr. Reed will speak about seminal moments in the career of T.C. Williams – from the firing of a cafeteria worker to his stubborn resistance to integration, and his use of special education to further segregate Alexandria's students – actions that reveal the man behind the name and title. ACPS Executive Director of Equity and Alternative Programs Kennetra Wood will co-host and identify ties to systemic racism rooted in our system. There will be a short question and answer period following the discussion. Join us on Zoom.
Read-In #2: Alexandria's Role in Massive Resistance and School Segregation
Oct. 1, 6-7 p.m. on Zoom
Dr. Douglas S. Reed will present from his book, Building the Federal School House and discuss Virginia's "Massive Resistance" to school integration and the role Alexandria played in this effort.
At the second read-in of the series, Dr. Reed will discuss how Alexandria City took part in Virginia's Massive Resistance, and what role our town leadership played in fighting the integration of our schools. This discussion will offer a glimpse into what it was like for Alexandria students during this difficult time in our history. ACPS Executive Director of Equity and Alternative Programs Kennetra Wood will co-host and identify ties to systemic racism rooted in our system. There will be a short question and answer period following the discussion. Join us on Zoom.
Read-In #3: The Real Story Behind "Remember the Titans"
Oct. 8, 6-7 p.m. on Zoom
Dr. Douglas S. Reed will present from his book, Building the Federal School House and put the Remember the Titans story into context.
At the third and final read-in of the series, Dr. Reed will take a deeper dive into the Titans story, setting the stage by discussing riots, protests, systemic injustice, and the resulting civil rights crisis in Alexandria City. This is the un-Disneyfied tale of the merger of our black and white high schools, our integration plan, and a winning football team. ACPS Executive Director of Equity and Alternative Programs Kennetra Wood will co-host and identify ties to systemic racism rooted in our system. There will be a short question and answer period following the discussion. Join us on Zoom.
For more details on the topics being covered in each read-in, and to find other ways to access the events, please visit the ACPS Renaming of Schools page.
ACPS Awarded $500,000 to Improve School Security
ACPS has been awarded $500,000 in grant funding to improve school security across the division. 
This funding will allow for the following:
A single division-wide software security system for building surveillance

New and improved surveillance cameras for all sites

New electronic access control systems which will use frequency operated buttons (FOBs) to allow access into the buildings

Panic buttons located in key areas of the building to alert first responders of an emergency
ACPS/Alexandria Police Department Annual Community Review and Feedback Opportunity
On Oct. 1, 2020, ACPS will host a Public Hearing on the Memorandum of Understanding (MOU) currently in place between ACPS and the Alexandria Police Department. Read the current ACPS-APD Memorandum of Understanding (PDF).
Every two years, the ACPS MOU with the Alexandria Police Department requires a review. The goal of this public hearing is to encourage feedback around the agreement to assist ACPS in strengthening its relationship with the Alexandria Police Department and help ensure a safe environment for our families and staff.
Members of the public can sign up to speak during the Public Hearing at the School Board Meeting on Oct. 1, 2020 at 4 p.m. 
Alternatively, you can submit your comments via the online survey. This survey will remain open until 11:59 p.m. on Sept. 30, 2020.
This information will help ACPS and the Alexandria Police Department, in partnership, to ensure a safe-school environment for our students, staff and visitors on the school campus and grounds.
City Council Approves Design for New Douglas MacArthur Building
Alexandria City Council has approved the design of the new building for Douglas MacArthur Elementary School, allowing the construction to move ahead on schedule. 
The new building, known as the "Forest Design," will have space for 275 more students, classrooms with natural light, and be designed to be environmentally friendly and energy-efficient.  
For more information, see the Douglas MacArthur Project Updates. 
Temperature Screening at ACPS Buildings
Anyone requiring access to an ACPS facility or school will be required to undergo a temperature check to help prevent the spread of the coronavirus. Testing stations will be established at seven locations, at or close to ACPS meal distribution sites and locations where major summer construction will take place. Screening will take no more than three minutes to complete and will involve the use of a clinical forehead thermometer.
All those with a temperature of 100.0 degrees Fahrenheit or lower (per Alexandria Health Department guidelines) will be given a dated wristband and be cleared to work as long as they are in possession of appropriate personal protection equipment consisting of masks and gloves.
Should an individual record an elevated temperature, that person will be informed that they are unable to report to work at an ACPS site and will be advised to call his or her supervisor.
Find out more about this measure in this Board Brief.
HEALTH REMINDERS
Don't Feel Well?
Contact your primary health care physician.
---
Have questions, concerns or feedback? Contact us or contact your direct supervisor.
HR Questions? Contact hr@acps.k12.va.us.
Stay Healthy!
Wash your hands regularly. Regular soap is OK.