Last Thursday, we shared our Virtual PLUS+ attendance figures with the School Board. Our first data review found that 93% of all students had been online and engaged in at least 50% of their classes in the first week.
Among the missing seven percent, we will certainly have students who have moved away from our division over the summer without withdrawing from ACPS, and therefore we can safely assume our participation will increase once we have the adjusted enrollment numbers in the coming weeks.
What does this tell us? It tells us that across all grade levels, our students are coming to class. In these early days, as we establish virtual learning routines, this is a critical starting point. Our teachers have been incredible by providing inspiring and challenging instruction which is key to keeping our young people returning in these unusual circumstances.
Each week, we will collate this data for comparisons and analyze the trends emerging which will help inform our decisions and modifications to the program.
On Monday, September 21, our Virtual PLUS+ Learning Advisory Team met to discuss celebrations, challenges and recommendations for the first two weeks of Virtual PLUS+. This week, we will also be meeting with principals and the ACPS Senior Leadership Team to identify trends and common themes that were shared during this Virtual PLUS+ Learning Advisory Team Meeting. The goal is to share some of that feedback next week and discuss some of the potential adjustments as a result.
Today, you will find details of our preliminary discussions around the phased reentry of students to our school buildings for in-person learning. Families, staff and students will be surveyed starting Sept. 25. Along with guidance from the Alexandria Health Department and analysis compiled by our staff, we will use that survey data to help us make informed decisions about our next steps. These next steps are currently scheduled for an announcement in mid-October. 
Last week the School Board voted to consider the possibility of changing the name of Matthew Maury Elementary School, in addition to that of our only high school. Please do not miss the opportunity to learn more during our first Community Read-In on these school name changes for what will now be known as The Identity Project. It is sure to be an educational, fascinating and enlightening event.
Stay safe, stay healthy, stay informed.
Sincerely,
Dr. Gregory C. Hutchings, Jr.
Superintendent of Schools
Get Your Free Flu Shot
Employees and family members enrolled in the ACPS Kaiser or UnitedHealthcare insurance plans may receive free flu shots at participating pharmacies and locations.
Employees enrolled in the Kaiser HMO plan and eligible dependents may receive a flu shot by appointment at Kaiser medical centers, and drive-through and walk-up clinics at select Kaiser locations. Call 1-800-777-7904 to schedule your appointment.
UnitedHealthcare POS and QHP members and eligible dependents may receive a free flu shot at any participating pharmacy, including CVS, Safeway, Walgreens, and Harris Teeter locations. Visit the UHC website to find a flu shot location near you.
More information about flu shots and the ACPS wellness program is available on the Finding Fit webpage of the ACPS website.
Meet Your School's Social Media Liaison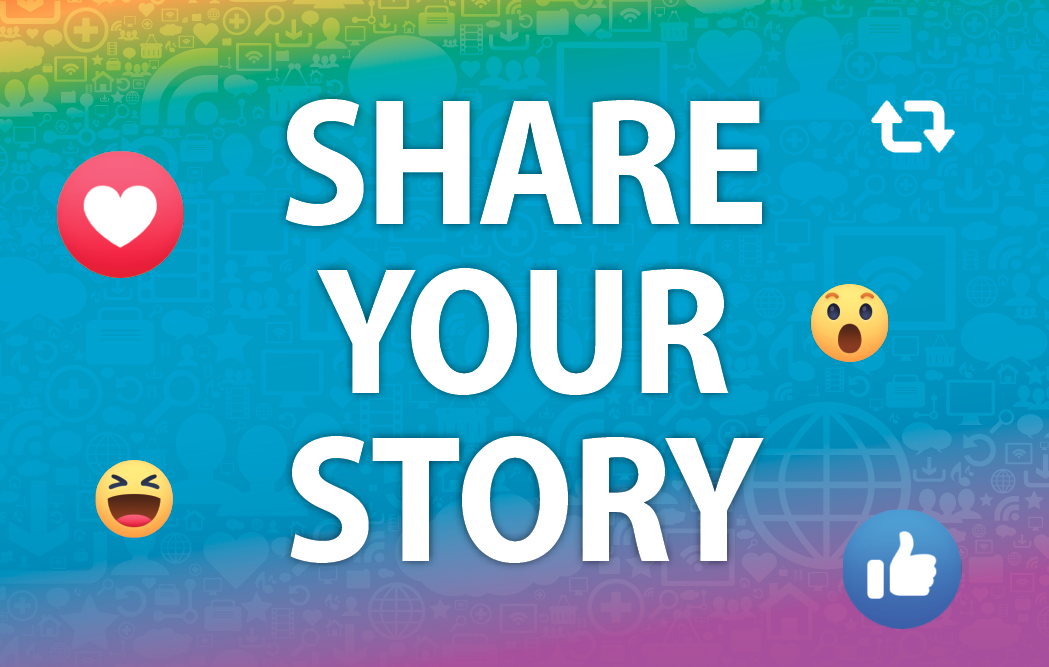 Did you know that each school has a designated social media liaison, whose role it is to help tell each school's story? 
Every ACPS school is on Facebook and Twitter, and a few are even on Instagram. Each school account is managed by the school social media liaison.
During these unprecedented times, we want to make sure your hard work and positive stories are celebrated in our community, and that's what the social media liaison can help you do.
Here's how:
Find something worth sharing. Here are some ideas:

Tips and advice for virtual learning

A community event (virtual or in-person with social distancing and masks)

Check your photos/screenshots/video:

Do not take photos of students who have been opted OUT for media permission. (

See instructions

in a previous ACPS Insider article.)

Are backgrounds (real or virtual) appropriate?

Are the students dressed appropriately? 

Do not post photos showing a child's bedroom.

Do not post photos with non-ACPS siblings (unless parent has given permission).

In-person photos: Masks and social distancing required!

Reach out to your Social Media Liaison, listed below.

Be sure to provide a caption and any explanatory information for the photo or video you are sharing.
Your school's social media liaison will review your submission and post to social media as they are able.
Note: Your liaison may not be able to cover events in real time, so be sure to capture your own photos and video.
Many thanks to our social media liaisons for the key role they play in engaging our families and our community with our schools.
Looking Ahead: Planning for the Transition Back into our Schools
As we outlined in our Virtual PLUS+ Continuity of Learning Plan (PDF), at the end of the first quarter and afterward every seven weeks we will reassess whether it is safe and feasible to reopen our school buildings to students. We will be sharing an update on this during the School Board meeting on Oct. 15.
Discussions are currently underway about how we might consider bringing our students who attend our citywide special education programs — some of our most vulnerable students — back into our schools for some in-person learning opportunities.
This month, we surveyed our preK-2 Specialized Instruction staff and have been examining in detail the processes and protocols that would be necessary for both staff and students to stay safe. This includes looking at social distancing requirements, the requirement to wear masks, special cleaning processes, transportation, nutritional needs and staffing numbers. 
We are also having discussions about our youngest learners, especially our students in pre-K through grade 2. We are aware of issues around transition times and are working on some solutions to ensure greater success for our youngest students.
We have gathered a team of 194 teachers who are providing invaluable input on feasible next steps. Next week, we will be surveying our staff and families to hear more directly about their experiences. 
Our goal is to present our findings, along with input from the Alexandria Health Department, to the School Board on October 15, 2020 as part of our reentry reevaluation process. This will allow a two to three week window for families to make any needed accommodations or adjustments before we begin the next semester on Nov. 3, 2020.
Watch Dr. Hutchings as he addressed the School Board on this subject last Thursday.
View the Superintendent's First Week of School Update presentation (PDF).
How the First Week Looked
Last Thursday, we shared our Virtual PLUS+ attendance figures with the School Board. 
Our first data review found that

93%

of all students had been online and engaged in at least 50% of their classes in the first week.

Our Virtual PLUS+ Helpline received

2,367 calls

in the first week of operation. Of those calls,

1,851 were from families who speak a language other than English

. 

Our School Nutrition Services team provided more than

32,000 free meals

in the first week of school. Food insecurity is real. As a reminder,

these free meals are available for ALL children aged 2-18

, no matter their family income and no matter if they are an ACPS student.
Board Votes to Consider Matthew Maury Name Change
Following a petition of more than 100 signatures, the School Board voted on Sept. 18 to begin the public engagement process to consider renaming Matthew Maury Elementary School.
Matthew Maury, known as the "Father of Modern Oceanography and Naval Meteorology" for his contributions to charting winds and ocean currents, including ocean lanes for passing ships at sea, was also a member of the Confederate army. He helped acquire a ship for the Confederacy while advocating to end the war in America.
The review of the elementary school's name will run alongside the process to consider changing the name of T.C. Williams High School, under the shared banner of The Identity Project.
The School Board is expected to vote on these name changes by December 2020.
Community Read-Ins Begin this Week

Please consider joining us tomorrow at 6 p.m. for the first in a series of "Read-Ins" which will help set the scene for a full, frank and informed community discussion about school name changes.
We are getting started with our robust public community engagement process which will begin with our community education and engagement program around the possibility of changing the name of T.C. Williams High School and Matthew Maury Elementary School. 
We are critically aware that there is a pressing need in our schools, our community and our nation to find ways to talk about race constructively and respectfully. One of the ways that we can move forward is by acknowledging our own history, while refusing to allow that history to define who we currently are as a school division in the present.
We are delighted that Dr. Douglas S. Reed, professor of government and director of the MA Program in Educational Transformation at Georgetown University, has agreed to host these read-ins. Dr. Reed is the author of Building the Federal Schoolhouse, a highly regarded historical account of public schooling in Alexandria. He will be joined by Kennetra Wood, ACPS Executive Director of Alternative Programs and Equity, who has spearheaded our program to teach racial justice to our students and will play a critical role in shedding light on how the history of ACPS is impacting present programs.
This series of read-ins will focus on Alexandria's history to provide context for the name change discussion that our students, staff and community will be having over the coming months. The series will offer an opportunity to consider and discuss how Thomas Chambliss Williams' actions reveal the man he was, the role our city leaders played in the fight against integration, and the civil strife percolating across the city at the time of the Titans victorious 1971 season. 
All three read-ins will be offered in English with real time translation in Spanish, Arabic and Amharic. 
The series will also be recorded and made available on the Community Read-ins page of the ACPS website.
Read-In #1: Thomas Chambliss Williams, the Superintendent
Sept. 24, 6-7 p.m. on Zoom
Dr. Douglas S. Reed will present from his book, Building the Federal School House and discuss ACPS Superintendent Thomas Chambliss Williams.
At the first read-in of the series, Dr. Reed will speak about seminal moments in the career of T.C. Williams — from the firing of a cafeteria worker to his stubborn resistance to integration, and his use of special education to further segregate Alexandria's students — actions that reveal the man behind the name and title. ACPS Executive Director of Equity and Alternative Programs Kennetra Wood will co-host and identify ties to systemic racism rooted in our system. There will be a short question and answer period following the discussion.
Join us on Zoom.
For more details about the other two Read-Ins, see the ACPS website.
Please note the time change (7-8 p.m.) for the second Read-in on Oct. 1, 2020.
Free Food Distribution for All Children: Now starting at 7:30 a.m.
Starting today, Wednesday, Sept. 23, food distribution will begin at 7:30 a.m. rather than 8:00 a.m. The shift to a slightly earlier start time is in response to feedback from our families.
As a reminder, the United States Department of Agriculture and Virginia Department of Education have announced that their free meal program will continue through Dec. 31, 2020. 
ALL children, aged 2-18, whether they are a registered student with ACPS or not, will have access to free meals via ACPS food distribution sites throughout the fall through this effective continuation of the summer feeding program.
See more information about our food distribution program.
Talented and Gifted (TAG) Program Identification Update Under the Virtual PLUS+ Model
During Virtual PLUS+, students referred for TAG during the first semester will create a digital portfolio. These portfolios will include samples of the student's work that are selected by both the teachers and students to showcase the student's strengths. When we return to in-person learning, additional assessment data will be available to complete the evaluations.
New referrals from parents, community members, teachers, and students are being accepted until the end of the second quarter, Jan. 28, 2021. See the TAG Referral form.
Please contact TAG coordinator Donna Brearley at frances.brearley@acps.k12.va.us with any additional questions.
Facilities Work During COVID-19 
Last Thursday, the School Board received a summary of the facilities work that has been completed or is in progress during the COVID-19 pandemic. ACPS has taken advantage of our empty buildings to accelerate facilities repairs and upgrades where possible. Watch the School Board presentation.
The School Board will hold a virtual public hearing on the FY 2022-2031 Capital Improvement Program (CIP) and the FY 2022 Combined Funds Budgets at the School Board meeting held on Oct. 1, 2020 at 4 p.m. The deadline to sign up to speak at the Budget Public Hearing or submit written public comments is noon on Sept. 30, 2020. For more information, please contact the Clerk of the Board at 703-619-8316 or by email at boardclerk@acps.k12.va.us.
Community Engagement Opportunity on Future Facility Projects
For the past year, ACPS and the City of Alexandria have been collaborating on a plan for future school facility needs.
The Joint City-ACPS Facilities Master Plan will lay out a clear road map which will tackle the needs of a growing student population and an aging infrastructure, in addition to other major projects in our city.
As part of the community engagement process, ACPS families are being invited to view a presentation and then participate in a survey to assess understanding of why these capital improvement projects are necessary, and also to get feedback.
Watch the video and then take the survey.
More information can be found on the City of Alexandria website and the ACPS website. 
Please email any questions to Erika Gulick, ACPS director of capital programs, planning & design at erika.gulick@acps.k12.va.us or call Katherine Carraway, City of Alexandria urban planner, Department of Planning and Zoning at 703-746-3855.
Temperature Screening at ACPS Buildings
Anyone requiring access to an ACPS facility or school will be required to undergo a temperature check to help prevent the spread of the coronavirus. Testing stations will be established at seven locations, at or close to ACPS meal distribution sites and locations where major summer construction will take place. Screening will take no more than three minutes to complete and will involve the use of a clinical forehead thermometer.
All those with a temperature of 100.0 degrees Fahrenheit or lower (per Alexandria Health Department guidelines) will be given a dated wristband and be cleared to work as long as they are in possession of appropriate personal protection equipment consisting of masks and gloves.
Should an individual record an elevated temperature, that person will be informed that they are unable to report to work at an ACPS site and will be advised to call his or her supervisor.
Find out more about this measure in this Board Brief.
HEALTH REMINDERS
Don't Feel Well?
Contact your primary health care physician.
---
Have questions, concerns or feedback? Contact us or contact your direct supervisor.
HR Questions? Contact hr@acps.k12.va.us.
Stay Healthy!
Wash your hands regularly. Regular soap is OK.