Last Thursday, I was delighted to be able to personally welcome back the first cohort of six students to in-person learning. We deliberately started small with just a handful of kindergarten students with special needs from our citywide program, housed at one central location at Jefferson-Houston PreK-8 IB School. So far, we are happy to report that all is going smoothly and it was wonderful to see students in our buildings once again, smiling and learning. We are still working collaboratively with our staff to mitigate some of the staffing constraints so we can extend in-person learning options to more students in the coming weeks and months.
Please know that we want to see every single student back in the classroom, where they learn best, as soon as is feasible. While we all want our lives to go back to the way they were before closing our school buildings on March 13, none of us have the ability to make COVID-19 disappear. We continue to listen to the experts at the Centers for Disease Control and Prevention, at the Alexandria Health Department, and at the Virginia Department of Education as we transition our students to in-person learning.
ACPS is being methodical, strategic and careful, which we know at times can be frustrating for our families, staff and community. It is my responsibility as superintendent to make informed decisions for all groups involved, which makes this complex situation even more difficult. 
With this in mind, on Monday we held a webinar for all staff to discuss the importance of ACPS knowing your ability to return to work in person. If you missed this, please watch the webinar recording. An "Intent to Return" form was sent out to you yesterday — please make sure you complete it by 3 p.m. today, November 11. This will be an important step in receiving the information we need to work through our staffing constraints and inform our transition to the next phase, and also help us to support our staff.
There is not one answer that solves our challenges; however, we will pivot and adjust accordingly. We are customizing our decisions to our unique school community, around building capacity, staff's ability to return and health mitigations. Your grace and patience is still needed as we navigate these uncharted waters. Please stay safe, informed and engaged.
Dr. Gregory C. Hutchings, Jr.
Superintendent
Reminder: Complete the Mandatory 'Intent to Return' Form Today
All staff should take a few minutes to complete the Intent to Return Form by today's 3 p.m. deadline. While this information will not impact your contract, it will give us an idea about who is able to return to each site and help us to plan for the next phase of reopening our schools. 
Watch Monday's staff webinar about this topic: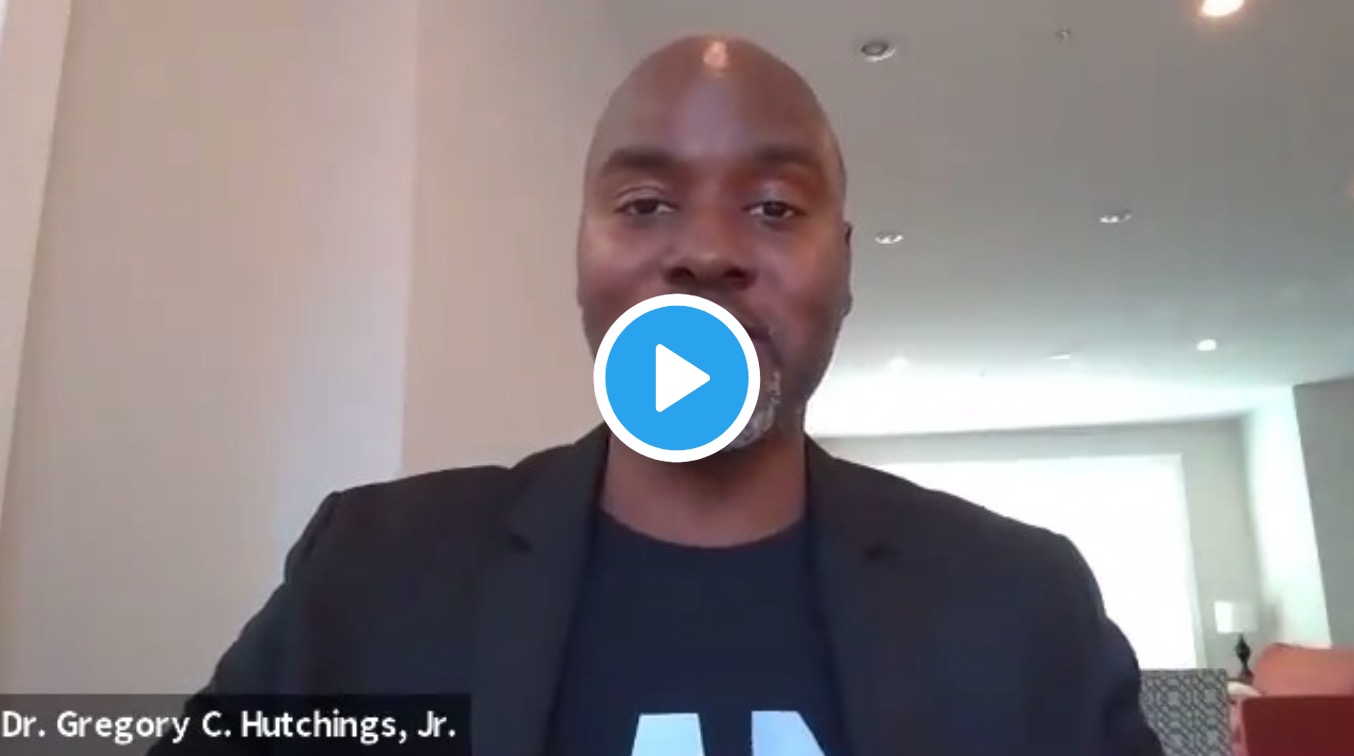 Mandatory Health and Safety Measures Video and Agreement
To help keep all of us safe as we start planning for our return to our buildings, please make sure you know and follow our health and safety measures. 
Please watch the Health and Safety Measures for ACPS Staff video and then follow the link to the Health and Safety Measures Agreement form that all staff are required to complete.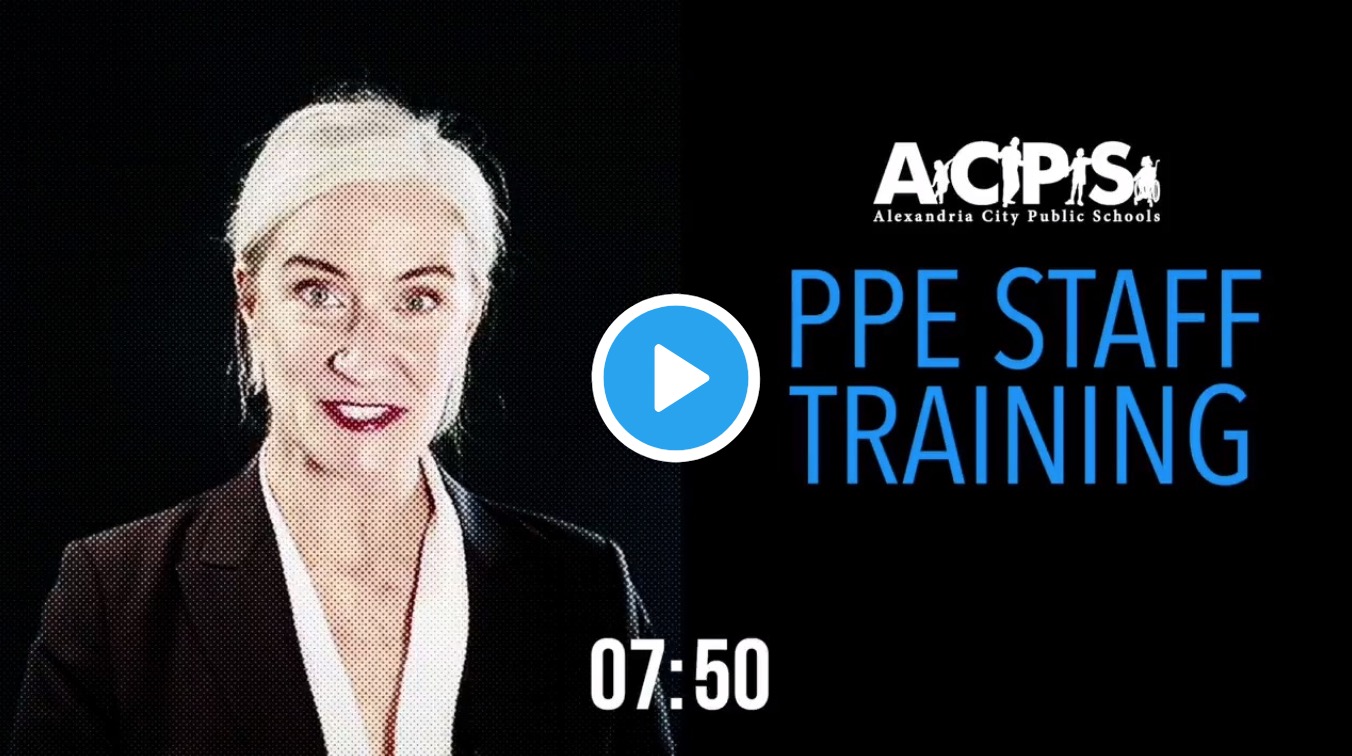 MAP Testing Update
Our fall testing window for MAP Screening Assessments in reading and math is now complete. Thanks to the dedication and support of each school's MAP Champions, Technology Integration Specialists, teachers, specialists, interventionists, instructional coaches, and administrators, along with Central Office support personnel, we could remotely administer MAP in grades 2-12 for the first time. MAP testing was indeed an "all hands on deck" effort. Thank you to everyone who supported this initiative! 
Starting Nov. 16 and 17, MAP Champions will participate in MAP Reports Training. They will learn how to analyze, interpret and apply reports data, triangulate MAP results with other assessment data, and use multiple measures to promote instructional grouping and planning. MAP Champions will learn best practices for goal-setting and sharing information with students and families. Following the Champions' training, they will work with instructional teams to provide targeted professional learning opportunities. Be on the lookout for specific information from your MAP Champions about scheduling for your training.
A Welcome Back to Our Most Vulnerable Students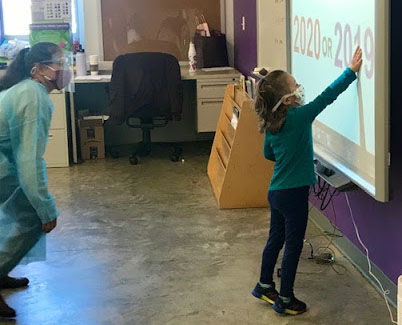 Last week, we were able to safely welcome a small group of six students with special needs back to the classroom.
The six kindergarten students from our citywide special education program have been enjoying in-person classes at Jefferson-Houston PreK-8 IB School since Thursday.
We are deliberately starting small to ensure we can manage safety protocols that limit the risk of infection to staff and students.
Although this was a group of only six students, we want to make sure we have thought through all health and safety measures before we expand our in-person learning to more students. We are working through all the pieces to get all our students back in school as soon as is feasible. 
This week we have sent out an "Intent to Return" form to our staff so we can better plan our reopening steps. We will be sending a similar intent form to families in the near future.
See our updated Reopening FAQs with all the latest information.
Please note that Specialized PPE (face shields, gloves or gowns), as seen in the photo above, is required only for certain staff, including those who are part of the citywide program for Students With Disabilities. These staff members are required to assist with restroom visits and feeding, in addition to instruction, and may not be able to maintain social distancing at all times. See our Health and Safety Measures webpage, which outlines who will use Specialized PPE. If you have more questions about the health and safety guidelines for each particular group of students, please see the Virtual PLUS+ Phased Reentry Plan document we shared on Oct. 21. 
The Identity Project: Renaming Survey Results and Work Session Reminder

It is less than two weeks until the School Board votes on whether to change the names of T.C. Williams High School and Matthew Maury Elementary School. This significant decision follows a thorough community engagement and education process that began in September. 
Thank you to all of you who participated in the read-ins, students forums and community sessions. All students at T.C. Williams and Matthew Maury got a chance to learn about the history of their school names and engage in discussions around them. 
More than 3,000 of you responded to the survey. 75% of those who responded said they wanted to change the name of T.C. Williams, while 72% were in favor of changing Maury's name. 
See what we heard during the engagement process: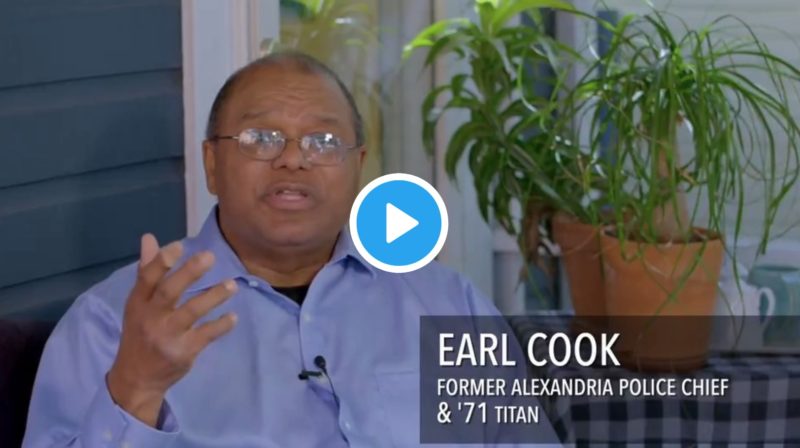 On Monday, Nov. 16 at 5 p.m. the School Board will hold a work session on The Identity Project. The survey results will be presented in full during this session. Watch the Nov. 16 work session live on Zoom or on the ACPS website. 
The following week, on Monday, Nov. 23 at 5 p.m. the Board will vote on the name changes. Watch the vote live on Zoom or on the ACPS website. 
Flu Shot Clinic for ACPS Staff Tomorrow
The Alexandria Health Department is holding a flu shot clinic from 8:30 to 11:30 a.m. tomorrow, Nov. 12 at 4480 King Street in Alexandria. ACPS staff are welcome to visit to receive their flu vaccination.
Temperature Screening at ACPS Buildings
Anyone requiring access to an ACPS facility or school will be required to undergo a temperature check to help prevent the spread of the coronavirus. Testing stations will be established at seven locations, at or close to ACPS meal distribution sites and locations where major summer construction will take place. Screening will take no more than three minutes to complete and will involve the use of a clinical forehead thermometer.
All those with a temperature of 100.0 degrees Fahrenheit or lower (per Alexandria Health Department guidelines) will be given a dated wristband and be cleared to work as long as they are in possession of appropriate personal protection equipment consisting of masks and gloves.
Should an individual record an elevated temperature, that person will be informed that they are unable to report to work at an ACPS site and will be advised to call his or her supervisor.
Find out more about this measure in this Board Brief.
HEALTH REMINDERS
Don't Feel Well?
Contact your primary health care physician.
---
Have questions, concerns or feedback? Contact us or contact your direct supervisor.
HR Questions? Contact hr@acps.k12.va.us.