This Week's Headlines:
---
Dear ACPS Staff,
This week, we heard from 100% of our staff about their intent to return to school buildings. This data shows us exactly which staff are able to return and allows us to plan even more precisely for the return of our students to classrooms. We are also closely monitoring the increasing numbers of positive coronavirus cases across the region that indicate the level of community spread. We are in regular contact with the Alexandria Health Department to monitor the data and its potential impact on our schools. With the upcoming holiday break, I encourage you to review the Alexandria Health Department and City's recommended "safer" Thanksgiving activities. You can also visit the Virginia Department of Health's School Metrics page designed to assist local school divisions with decision-making and planning for reopening schools.
Next Monday, our School Board will vote on whether to change the name of T.C. Williams High School and Matthew Maury Elementary School. This critical vote comes after robust outreach (PDF) through a public community engagement process which I hope our community found enlightening and interesting. I, for one, hope that history is made next week and that our Board members will vote to eradicate the names of these individuals from our schools. Thomas Chambliss Williams and Matthew Maury did not possess the character deserving of our schools or our students and have no place in ACPS. I believe this is the start to a "new tomorrow" and now we must dismantle systemic racism within our schools and public education. 
The health and safety of our staff and students has always been and remains our top priority during this pandemic and this will always be our primary driver during this time. These are difficult times for us all that will take collaboration and flexibility as we navigate these uncertainties.
Tune in to my weekly video update below, where I talk about the staffing intent to return, the upcoming community meetings, the transition back to school buildings, and winter sports.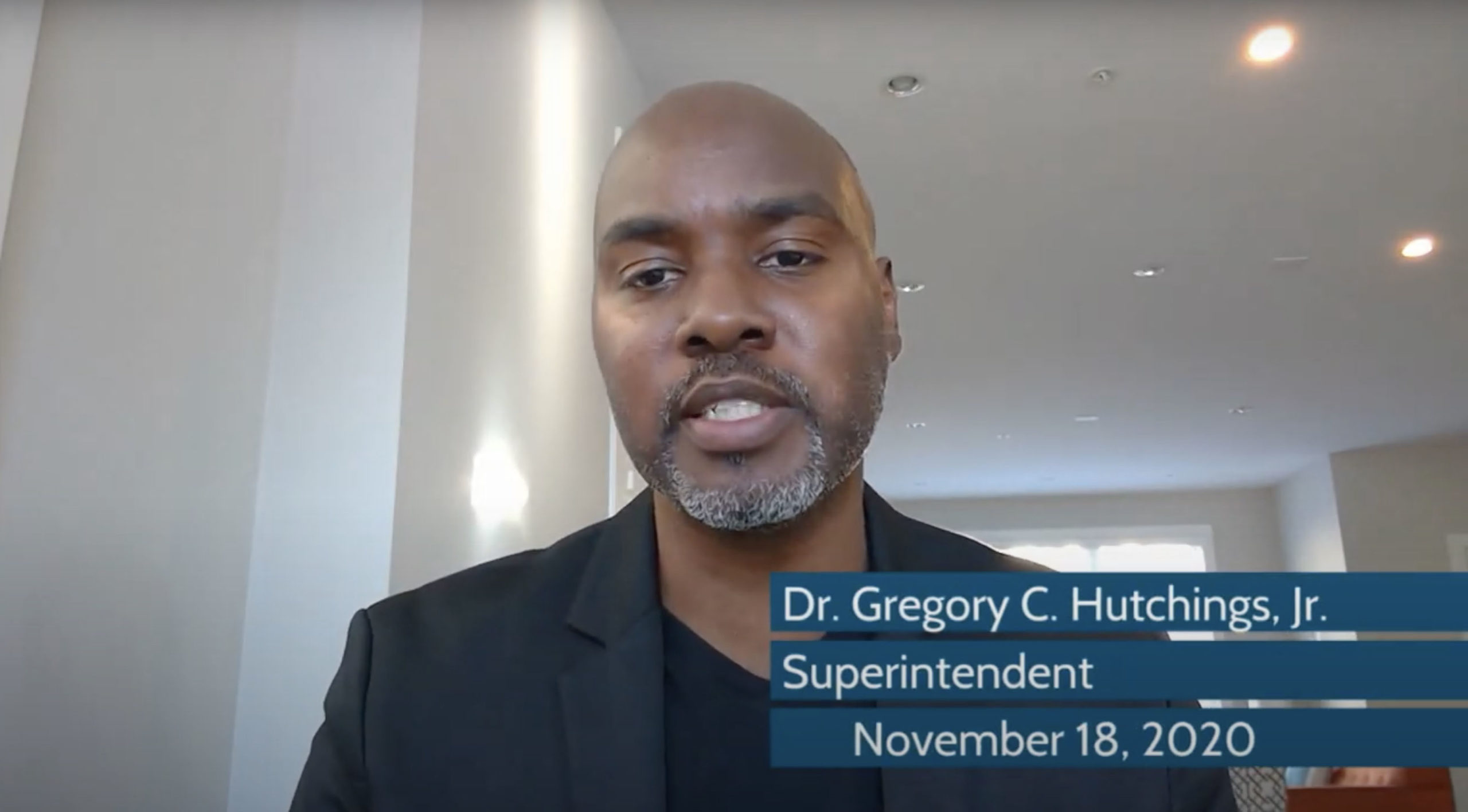 Please stay safe, informed and engaged.
Dr. Gregory C. Hutchings, Jr.
Superintendent
Superintendent Recommends Changing the Names of Two Schools 

On Nov. 23, 2020, the School Board will vote on whether or not to change the names of T.C. Williams High School and Matthew Maury Elementary School. This comes after the start of The Identity Project, an extensive community discussion, which culminated in a presentation to the School Board (PDF) this past Monday, Nov. 16. 
In this presentation, Superintendent Dr. Hutchings presented his recommendation for the School Board to approve changing the names of both schools.
Read why Dr. Hutchings is in favor of a change in an op-ed published last week by an international education trade magazine.
The School Board will vote on whether to change the school names at their Nov. 23 meeting at 5 p.m. 
Watch the Nov. 23 meeting and vote live on Zoom.
Reentry Planning Updates, Family Choice Form Coming Dec. 2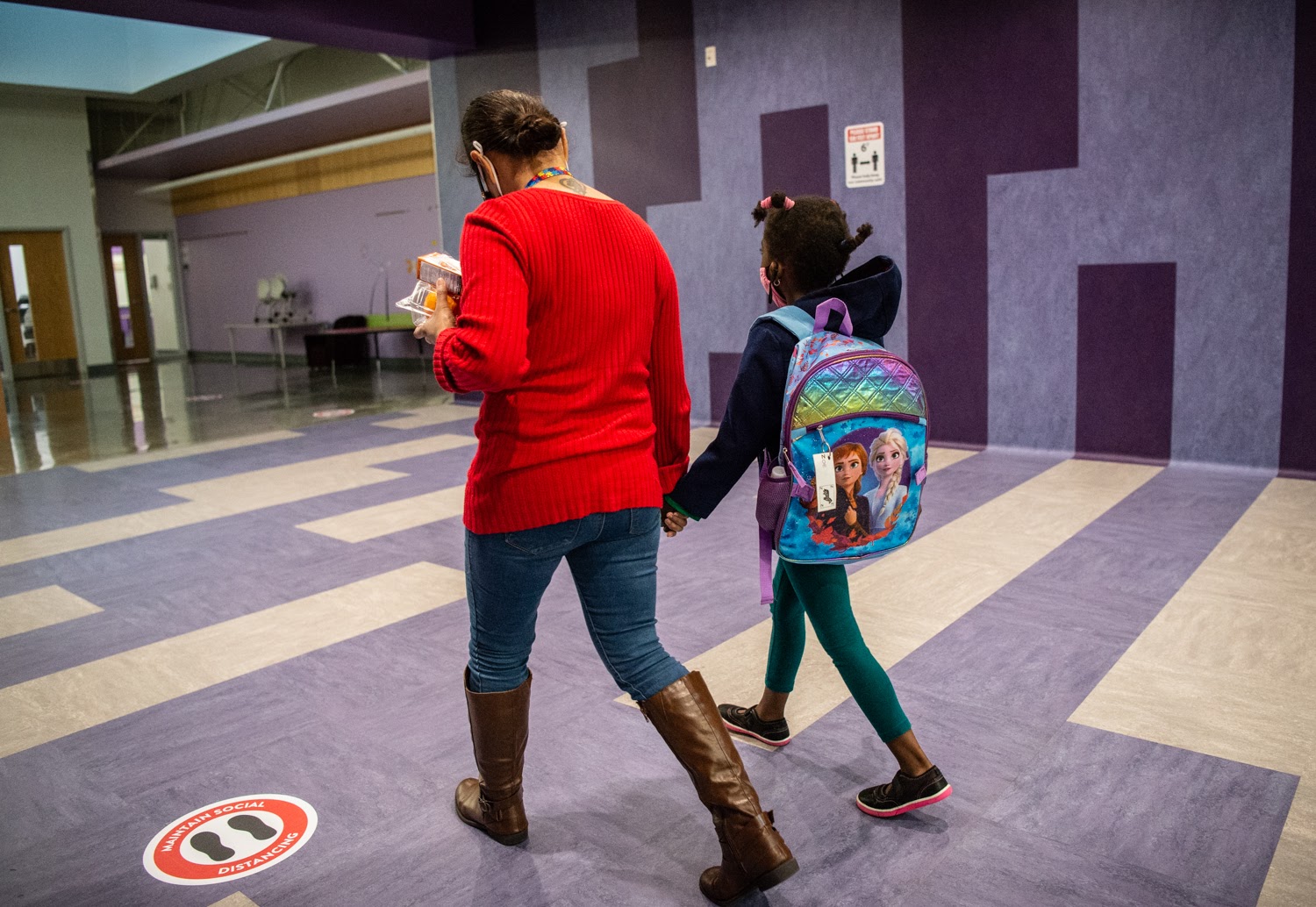 Photo: A students in the citywide program for students with disabilities. These students need close supervision and additional attention from staff, who are provided the option of specialized PPE if required.
It has been almost two weeks since we welcomed back our first cohort of smiling students to the classroom at a centralized location at Jefferson-Houston PreK-8 IB School on Nov. 5. Although it is a small number of kindergartners from our citywide program for students with disabilities, we are feeling positive about our deliberate approach, which treads cautiously and allows us to assess our next steps with experience behind us. The six students are split into two groups of three that rotate in morning and afternoon sessions with two teachers and a paraprofessional. Students are happy to be back and are engaged in learning in a safe and controlled environment. 
While we had hoped very much to bring back a second group from our citywide program on Nov. 17, we continue to work through our staffing constraints, which meant that at this stage we are unable to welcome our second cohort. A division-wide Intent to Return Form was sent to all ACPS staff last week and we are analyzing the data we have received. 
Families will be sent a Family Choice Form on Dec. 2, following our community Reentry Meetings that will help guide our next steps in the return of students to school buildings.
Community Meetings on Reopening Schools, Dec. 1-2
Superintendent Dr. Gregory C. Hutchings, Jr. will be hosting a series of community meetings on Dec. 1 and Dec. 2 to share specifics about the transition back to the classroom. These meetings will include updates on local health metrics from Alexandria Health Department Director Dr. Stephen Haering, health and safety mitigation measures we are putting in place, and staffing intent to return data. 
After these meetings, we will be asking families to complete a Family Choice Form for each child, indicating their intent to return to the classroom in a hybrid model or continue with 100% virtual learning through our Virtual PLUS+ learning model. 
Reentry Meetings for Families:
Tuesday, Dec. 1 at 6 p.m.

Wednesday, Dec. 2 at noon
Reentry Meetings for Staff:
Tuesday, Dec. 1 at noon

Wednesday, Dec. 2 at 4 p.m.
Reentry Meetings for Students:
Grades 6-12: Tuesday, Dec. 1 at 4 p.m.

Grades K-5: Date/time(s) to be scheduled.
Learn more about the Reentry Meetings, including links to join us on Zoom.
Virtual PLUS+ Scheduling Updates for Our Youngest Learners
Last week, new schedules went into effect for students in grades K-2. These have been carefully redesigned to reduce the amount of screen time while not passing up learning. Our younger students will now have more opportunities for small group instruction and additional movement/brain breaks. 
Additional  asynchronous learning time for the second quarter will be supported by the Learning Activity Packets that we began to distribute at schools last week. This week, we will distribute learning packets for grades 3-5. 
We will continue to monitor the effectiveness of these changes and further adjustments will be made if deemed beneficial.
Health Reminder for Staff
For staff who continue to report to work on-site, please remember to stay home if you feel unwell or can answer "YES" to any of these screening questions from the CDC (PDF). If staff answer "YES" to any of these questions, they should remain home and contact their supervisor.  
Staff who feel unwell should not go into an ACPS facility for any reason, even for a few minutes.  

Please note that staff do not necessarily need to have a fever to have other symptoms that make them feel unwell.
Staff should also contact their health care provider to discuss their symptoms and follow the COVID-19 When You Can Be Around Others (PDF) guidance from the Alexandria Health Department.
High School Winter Sports Update
After consulting with the Alexandria Health Department (AHD), ACPS has decided not to participate in the Gunston District scheduled games or any Virginia High School League (VHSL) Championship events this winter. See the Recommendations/Guidance on Sports and Activities (PDF) from Dr. Stephen Haering, AHD Director.
The winter sports season, which includes the sports of Boys Basketball, Girls Basketball, Wrestling, Indoor Track, Gymnastics, Ice Hockey and Swim & Dive, will be canceled. ACPS is aware that this decision differs from VHSL Return to Play guidelines, which do not require athletes to compete with face coverings when within six feet of others. However, we believe the need to continue to comply with CDC guidelines for anyone on school property or in our buildings is a priority. We have a shared responsibility to ensure we are limiting the spread of the coronavirus and need to focus our energies and staff time on returning students to the classroom when feasible.
More Ways to Learn With ACPS-TV
Beginning Nov. 30, ACPS-TV will begin offering 10 weeks of asynchronous instructional programming to supplement the division's Fine Arts courses and to give our elementary students and their families more learning options.
Programming may be viewed in Alexandria on ACPS-TV, cable channel 71, or on ACPS-TV online.
Virtual PLUS+ Helpline to Remain Open Through January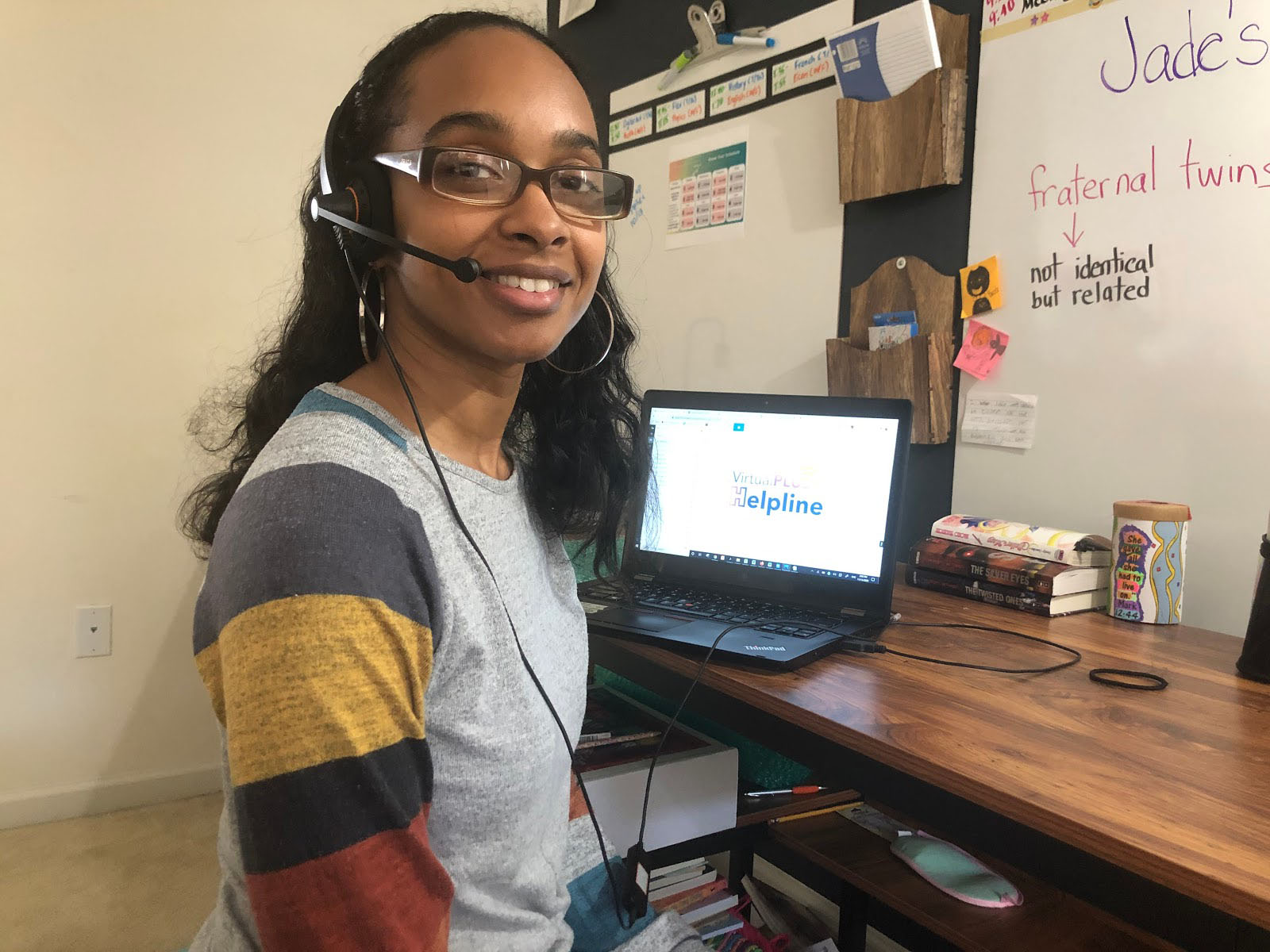 When the Virtual PLUS+ Helpline began in August to help our families transition into an unconventional school year, it was expected to be a short term endeavor, finished in a matter of weeks.
But more than 12,500 calls later, the value of having a friendly and knowledgeable voice on the phone has become so apparent, that the multilingual service will now continue to operate through at least January 2021.
Also, next month the Alexandria PTA Council (PTAC) will be designating a portion of the money raised by their Giving Tuesday fundraiser to help support this vital work, which provides real time answers to questions about Virtual PLUS+, our phased reentry plans, and the 2020-21 academic year.
"Staying on top of the many changes to the school year due to COVID-19 is a heavy lift for families, especially when English is not your first language," said Taneika L. Taylor Tukan, ACPS Community Outreach Manager who organized the Helpline and oversees its operation daily. 
Read more about the continuation of the Virtual PLUS+ Helpline.
Want to support ACPS family engagement efforts on Giving Tuesday? Read about PTAC's fundraising. Donations will go toward helping keep the Helpline open!
Stay Healthy During Thanksgiving
The City of Alexandria and the Alexandria Health Department are providing guidance to minimize the spread of COVID-19 while celebrating Thanksgiving. Learn more and see the full guidelines.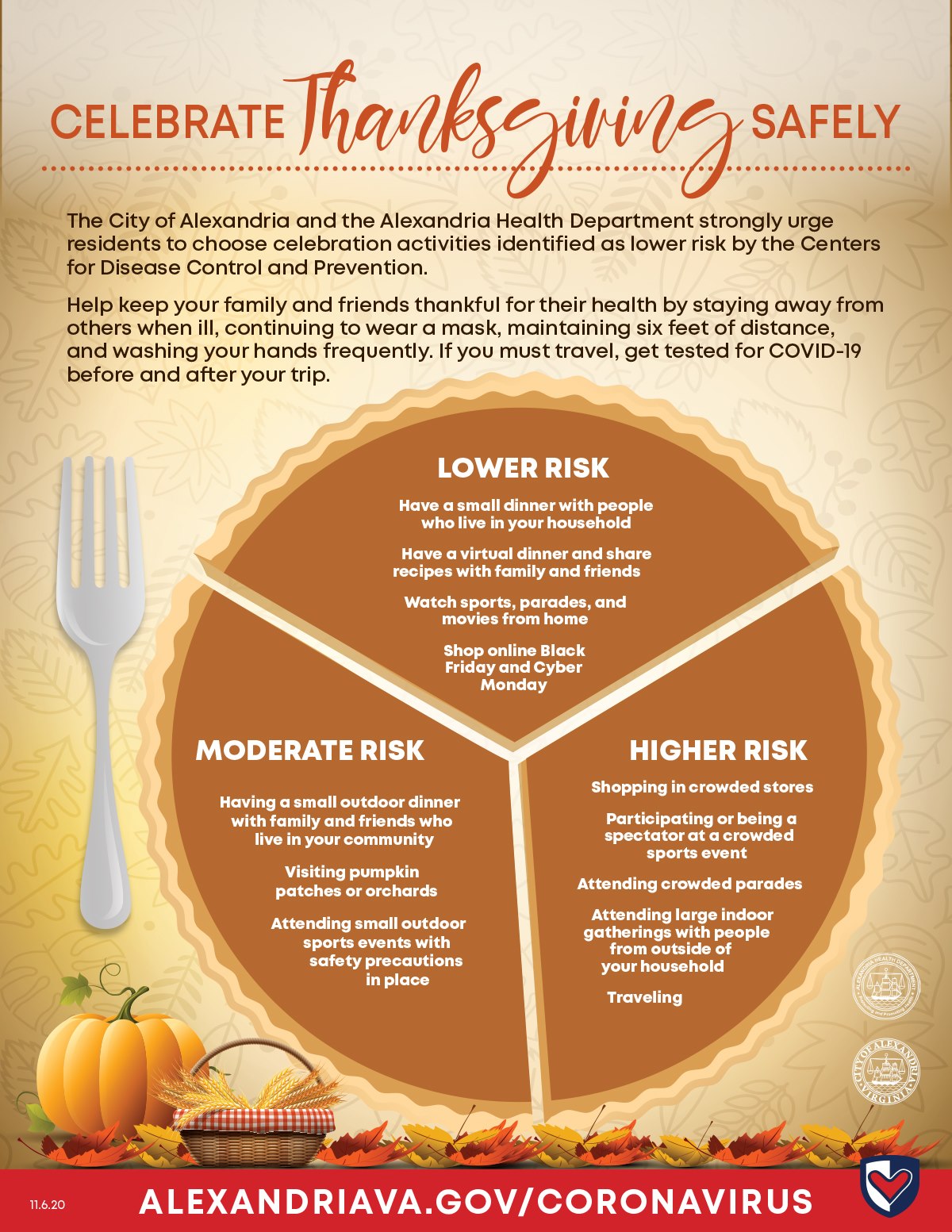 Fiscally Responsible Capital Improvement Program Budget
As we plan for the future, Superintendent Dr. Hutchings has proposed a fiscally responsible Capital Improvement Program Budget for the next 10 years that acknowledges the strained economic climate while addressing ACPS' most critical needs.
The FY 2022-2031 Capital Improvement Program (CIP) Budget proposes maintaining funds to support urgent technology, online textbooks and HVAC upgrades, while deferring several major modernization projects to a future date when the economy may be in better shape.
The superintendent is proposing reducing the City's approved FY 2022 CIP for ACPS by $28.6 million to future years to better align with the City's revenue expectations.
Read more about the FY 2022-2031 Capital Improvement Program Budget.
Douglas MacArthur Elementary School Updates
Although many of our Capital Improvement Project timelines are expected to pause during the economic downturn caused by the pandemic, plans for the new Douglas MacArthur Elementary School continue as planned.
Demolition on the old MacArthur building is expected to start in early December 2020, so make sure you snap a farewell photo from the sidewalk before the building comes down (wearing your face mask and observing social distancing at all times, of course!). 
Here are the latest updates:
On Nov. 30, an Advisory Group meeting will be held at 6 p.m., and on Dec. 7 a Community Meeting will be held at 6 p.m.

Watch both meetings live

.

Initial anticipated budget shortfalls for the new building have narrowed to $2-4 million from an initial $5-7 million. ACPS continues to utilize cost-reduction strategies to stay within the current budget for this project and thus will not request additional funding from the City to support completion. 

Demolition work is scheduled to begin in December 2020, pending contract approval, and the building is on schedule to be completed in 2023.
Read more about the MacArthur modernization and see the timeline.
For all those who have been part of the MacArthur story, which spans almost 80 years, we have created this farewell video.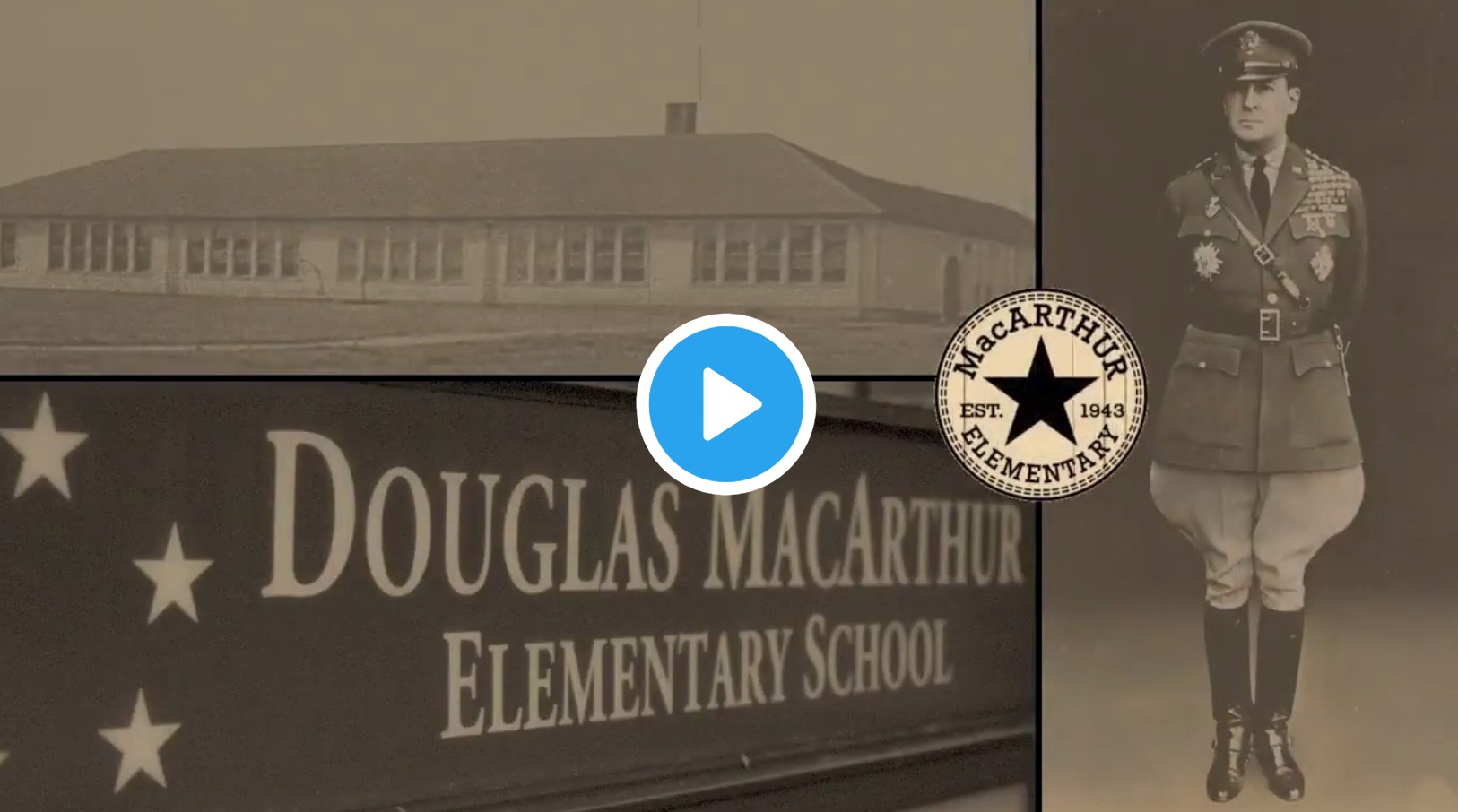 Celebrate Education Support Professionals Day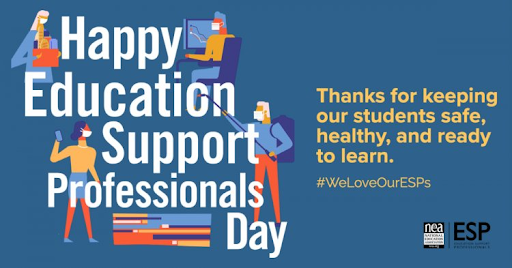 Today is National Education Support Professionals Day! Help us show appreciation for our amazing school support staff, who have gone above and beyond during the pandemic to ensure our students are safe, healthy and ready to learn.
Temperature Screening at ACPS Buildings
Anyone requiring access to an ACPS facility or school will be required to undergo a temperature check to help prevent the spread of the coronavirus. Testing stations will be established at seven locations, at or close to ACPS meal distribution sites and locations where major summer construction will take place. Screening will take no more than three minutes to complete and will involve the use of a clinical forehead thermometer.
All those with a temperature of 100.0 degrees Fahrenheit or lower (per Alexandria Health Department guidelines) will be given a dated wristband and be cleared to work as long as they are in possession of appropriate personal protection equipment consisting of masks and gloves.
Should an individual record an elevated temperature, that person will be informed that they are unable to report to work at an ACPS site and will be advised to call his or her supervisor.
Find out more about this measure in this Board Brief.
HEALTH REMINDERS
Don't Feel Well?
Contact your primary health care physician.
---
Have questions, concerns or feedback? Contact us or contact your direct supervisor.
HR Questions? Contact hr@acps.k12.va.us.