This Week's Headlines:
---
Dear ACPS Staff,
As the winter break approaches, I wanted to express my heartfelt thanks to our ACPS community of students, staff and families for their patience, understanding and fortitude shown during what can only be described as the most challenging time in U.S. education history. Through no fault of our own as the pandemic disrupts our lives, we continue to remain patient, trying our hardest to make the most feasible decisions. At times this feels like taking one step forward into uncertainty and then two steps back. It is definitely a frustrating process and we remain optimistic for our children in 2021 as we put 2020 well and truly behind us without forgetting the lessons learned.
Let me reassure you that we continue to work tirelessly toward our revised reentry timeline, which currently sees all students able to return to in-person learning in mid-February, depending on our community health metrics. Please remind families to complete the Family Choice Form through their PowerSchool Parent Access accounts. The deadline for this is 11:59 p.m. this Friday, Dec. 11. This information is extremely critical in helping us to solidify our transitional plans for each and every school, classroom and student.
Today, I am excited to see the launch of Phase II of The Identity Project, which outlines the process for selecting the new names for T.C. Williams High School and Matthew Maury Elementary School. This is work we can be truly proud of and I am looking forward to seeing what suggestions our amazing students and community identify to share with the School Board.
Please stay safe, healthy and engaged! 
Dr. Gregory C. Hutchings, Jr.
Superintendent
Payroll Notice
Please note that due to the Winter Break, the pay date for the second paycheck of December is Dec. 22, 2020.
Student Voices Matter: Launching Our Plan to Find New School Names 
Following a robust community engagement and consultation process, ACPS now has a mandate to move into phase two of The Identity Project as we consider new names for both T.C. Williams High School and Matthew Maury Elementary School. The second phase of The Identity Project — the selection of new names — will ensure that students, staff, alumni, families, and the community are all heard. 
Most importantly, we want to keep the next generation and our students' voices at the heart of this process. To assist the community with suggested names for both schools, we are inviting students to participate in a student essay/poster campaign to submit names, launching today, for community consideration. As these are student suggestions, our community will also be invited to submit names if they have other names that they would like to be considered as part of the process. 
Watch this video to learn about the timeline and process for choosing new school names: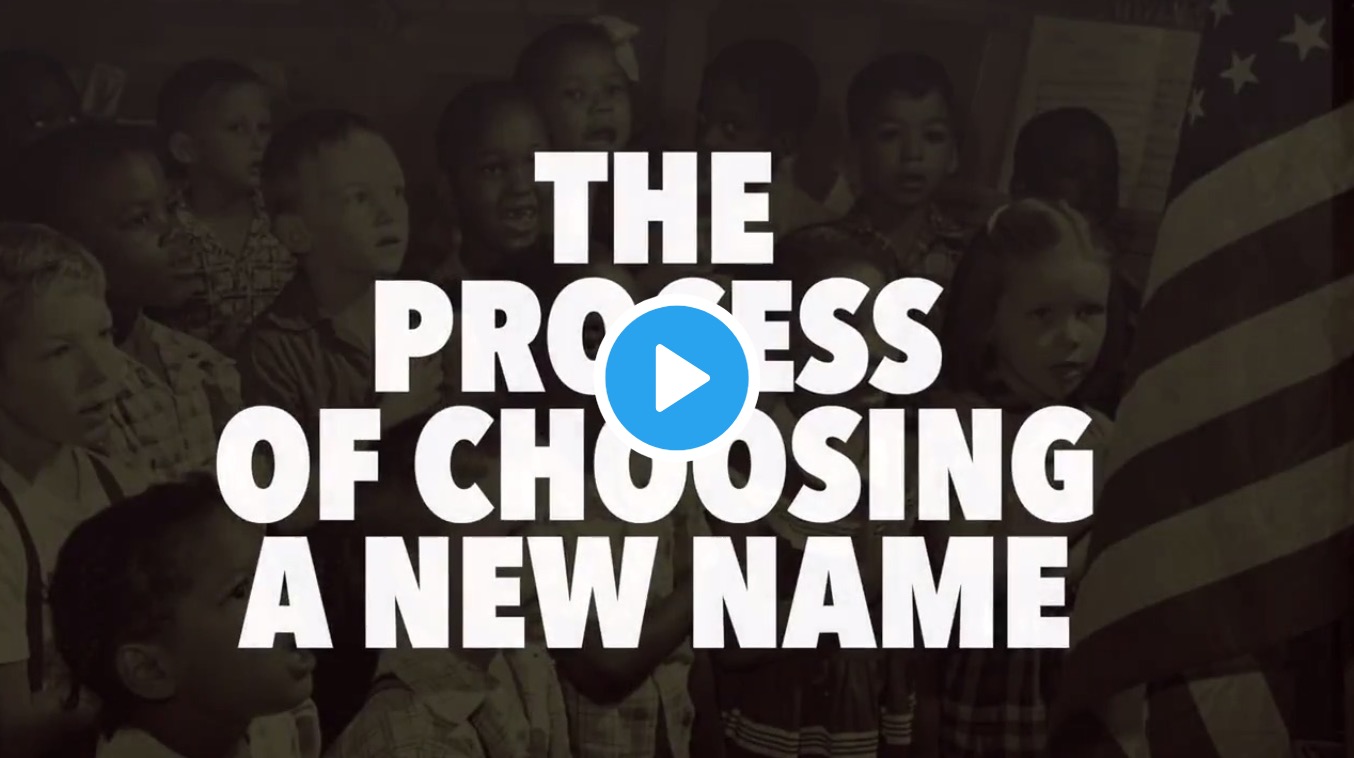 All ACPS students are invited to submit a name, in line with the criteria outlined in ACPS Policy FF (PDF) and Regulation FF-R (PDF). 
The School Board allows a school to be named for:
A person: Presidents of the United States, Virginia historical figures, or specific individuals that have made a significant and extraordinary contribution to the City of Alexandria in terms of education, public service, or involvement in civic or cultural activities over an extended period of time. Active/current employees of Alexandria City Public Schools are not allowed.
A place: Places or events in history that are related to the school facility or its location.
NOTE: School names are NOT limited to these categories and other suggestions can be submitted and will be considered. School names that could cause confusion with other public facilities in Alexandria or with other adjoining jurisdictions and other areas of the Commonwealth of Virginia should be avoided.
Students should submit a short essay (200 words or fewer) or a poster explaining or illustrating why they believe that name should be chosen for either T.C. Williams High School or Matthew Maury Elementary School. Please encourage students to research names and submit their entries through The Identity Project School Name Nomination Form. Entries will be accepted starting Dec. 9, 2020 through the deadline of 11:59 p.m. on Jan. 8, 2021.
Students should review the criteria and rules in Policy FF (PDF) and Regulation FF-R (PDF) before submitting a name.
Read about the full engagement process for The Identity Project Phase II — Selection of Names.
Last Chance for Families to Complete the Family Choice Form by Friday
Families have until Friday, Dec. 11 to share their choice for either hybrid learning or virtual learning for each of their children enrolled in ACPS.
This information will help us refine our plans for the reopening of our schools. 
Please encourage our families to review the information on hybrid vs. virtual learning options, then take a moment to complete the form to share with us their choice as it stands today regarding their student(s) intention to return to our classrooms beginning in January 2021. 
Here are the two options for completing the Family Choice Form:
Complete the Family Choice Form in PowerSchool Parent Access.
See the instructions for completing the form. NOTE: Families must use a PowerSchool Parent Access account to complete the form. They cannot access the form through a student's PowerSchool account. If they need help with setting up or accessing a parent account, direct them to the PowerSchool Parent Access webpage.

OR
Families can call the Virtual PLUS+ Helpline, Monday-Friday from 9 a.m. to 4 p.m., for help in completing the Family Choice Form:
English: 703-844-1763

Spanish: 703-844-3424

Amharic: 703-927-6866

Arabic: 703-927-7095
See more information on completing the Family Choice Form and our Frequently Asked Questions.
Community and Staff Meetings on School Reopening
Thank you to those who joined the staff meetings on school reopening last week. 
Watch videos of all of the meetings on the ACPS website. 
Answers to some Frequently Asked Questions are already posted, and we will be adding videos on key topics in the next few days.
Free Meal Access for All Students to Continue Through the End of the School Year
The United States Department of Agriculture and Virginia Department of Education have announced that their free meal program will continue through the end of the 2020-21 school year.
All children aged 2-18, whether they are enrolled in ACPS or not, will continue to have access to meals at ACPS food distribution sites. 
See all information about ACPS Food Distribution.
Temperature Screening at ACPS Buildings
Anyone requiring access to an ACPS facility or school will be required to undergo a temperature check to help prevent the spread of the coronavirus. Testing stations will be established at seven locations, at or close to ACPS meal distribution sites and locations where major summer construction will take place. Screening will take no more than three minutes to complete and will involve the use of a clinical forehead thermometer.
All those with a temperature of 100.0 degrees Fahrenheit or lower (per Alexandria Health Department guidelines) will be given a dated wristband and be cleared to work as long as they are in possession of appropriate personal protection equipment consisting of masks and gloves.
Should an individual record an elevated temperature, that person will be informed that they are unable to report to work at an ACPS site and will be advised to call his or her supervisor.
Find out more about this measure in this Board Brief.
HEALTH REMINDERS
Don't Feel Well?
Contact your primary health care physician.
---
Have questions, concerns or feedback? Contact us or contact your direct supervisor.
HR Questions? Contact hr@acps.k12.va.us.