Today, Superintendent Dr. Gregory C. Hutchings, Jr. addressed staff regarding the revised reentry timeline and the new decision to use concurrent teaching when in-person learning starts in late January. Learn what concurrent teaching is and what it means for you.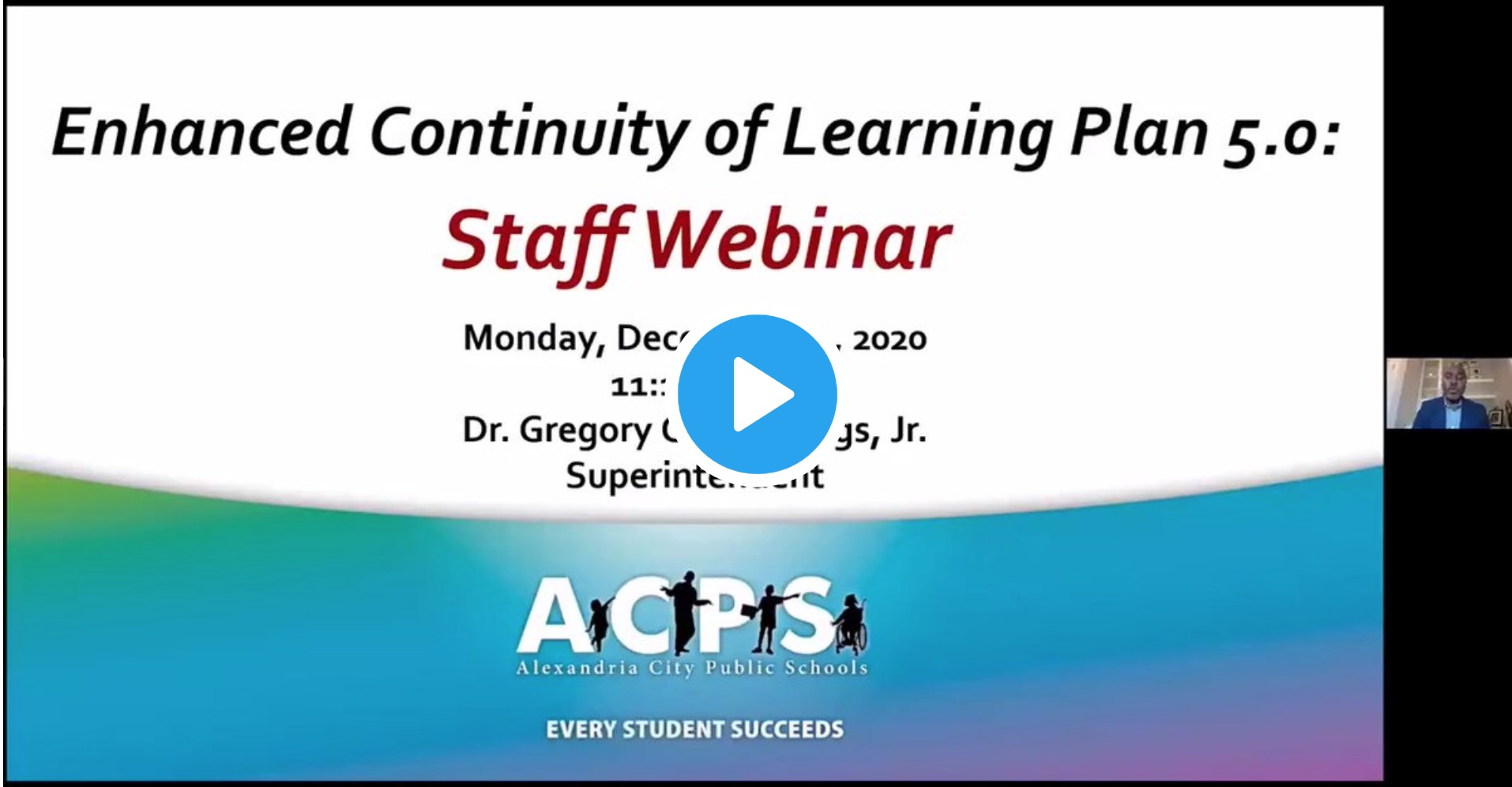 Have questions about reentry plans? 
Find answers to additional questions and video clips on key topics on the ACPS website.
Sign Up Now for ACPS Weather Alerts
As we prepare for colder weather, please be sure you are signed up to receive ACPS weather and emergency closure alerts. 
All staff will receive alerts to their ACPS email address.
However, to receive alerts via text message, ACPS staff members must subscribe to the 'Alexandria City Public Schools' category via City of Alexandria eNews.
Staff can also receive weather alerts via:
ACPS website

(information is always posted here first)

ACPS-TV

local cable channel 71

ACPS emergency hotline: 703-866-5300

local radio and TV stations