Now that we have the School Board's approval to pursue a phased-in approach for in-person learning for students in grades pre-K through 12, beginning with our most vulnerable Students with Disabilities and English Learners, it is time for us to make the vision a reality. The Board also included in its motion that we later consider expanding student in-person participation, contingent upon staffing and building capacity. 
After we concluded through our planning sessions and School Board meeting that bringing back students one day a week is not the most conducive approach for students, given that it presents significant disruptions that can impede teaching and learning, we have committed to work through these constraints to continue with our phased-in reentry plan. Also, we will continue to deliver and refine our Virtual PLUS+ Learning Model and explore innovative ways to make sure that all students are experiencing academic growth tailored to their individual needs. As we develop more details, we will share them with you and continue our successful collaborative feedback loop. 
We have teams working on every practicality, building out and testing multiple scenarios as we figure out how to incorporate the CDC guidelines into a school environment. Today, we are including a reminder about how we will be adjusting the schedules for our youngest learners to decrease the amount of time they need to spend on Zoom, to take effect on Tuesday, Nov. 10.
On Thursday, we will spend time at Jefferson-Houston PreK-8 IB School engaged in a simulation of how the school day will look with in-person learning while adjusting and refining as we go along and preparing for the most feasible options in an ever-changing landscape. As much as we all want to see our students back in class where they learn best, our plans depend on both the trends of COVID-19 in our community as well as our staffing resources and building capacity. As winter approaches, we are again in uncharted territory and nobody can predict the course of this virus. We always hope for the best and will continue to prepare for whatever we may face in these coming months. In the meantime, we can have every confidence in the Virtual PLUS+ program which continues to develop and grow.
In less than a month, the School Board will vote on whether to change the names of both T.C. Williams High School and Matthew Maury Elementary School. It is an important decision that has made us look inward at our history and our attitude on racial equity. As part of our continuing community outreach, this month our students at both Maury and T.C. are learning about their school history to allow them to be informed about their school's namesake and past. You can discover more about this fascinating program below.
This is your final chance to have your say ahead of the renaming decision by the Board. The school renaming survey closes TODAY at 11:59 p.m.
Finally, please note that Election Day on Nov. 3 is a Teacher Work Day and there will be no school for students. For those of our students newly eligible to vote, this is a big moment and a privilege. Please make your voice heard and exercise your right to vote. 
Stay safe, stay healthy, stay informed.
Sincerely,
Dr. Gregory C. Hutchings, Jr.
Superintendent of Schools
Finding Fit Newsletter Launches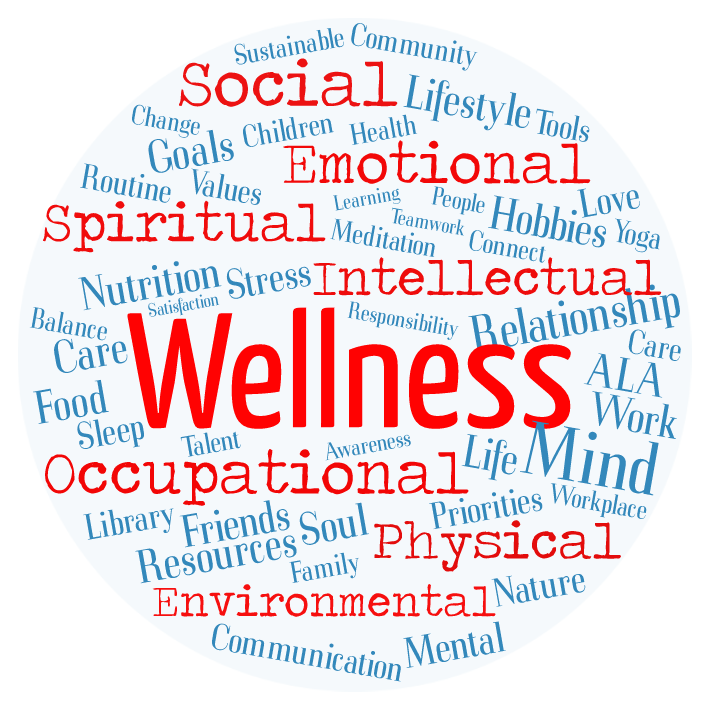 Stay safe, stay healthy, stay informed! Starting this November, a monthly ACPS Finding Fit newsletter will be available for employees. You can find it on the ACPS Finding Fit webpage or through the Wellness Champion at your school/location. In each newsletter we will be sharing monthly health tips, a list of wellness resources available, and much more!
Did you know November is National Diabetes Awareness Month? Also, cabin fever during social distancing is a real thing. What to hear more and learn coping tips? Check out the November ACPS Finding Fit newsletter!
Today is the Last Day to Take The Identity Project Survey!

Don't miss out on having your say about whether ACPS should change the names of T.C. Williams High School and/or Matthew Maury Elementary School. ACPS has been conducting an anonymous survey in recent weeks to canvas community feeling on the subject. The survey will close TONIGHT at 11:59 p.m.
The Identity Project: The Importance of Teaching Our Own History
As part of the community engagement process around considering changing the names of T.C. Williams High School and Matthew Maury Elementary School, ACPS teachers have begun incorporating our own division history into the curriculum.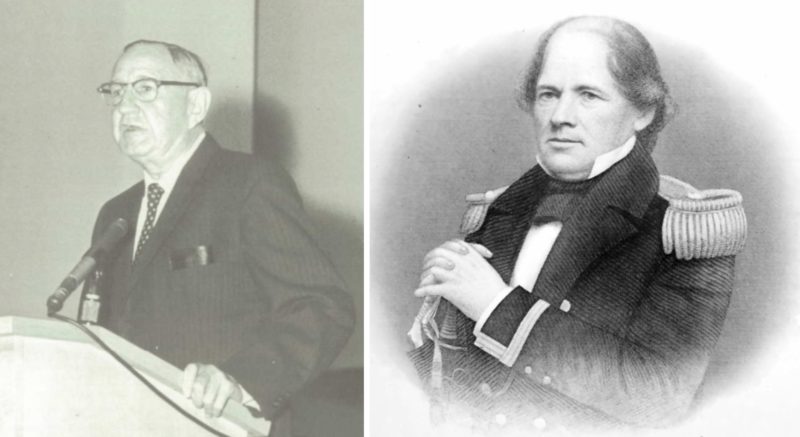 In class this week at both T.C. Williams and Maury, students are learning the facts about their school's namesake in an age appropriate manner so they can come to an informed decision about the path forward.
In less than a month's time on Nov. 23, following extensive community discussion, the School Board will vote on the issue. T.C. Williams history teacher Ra' Alim Shabazz introduced Thomas Chambliss Williams to his students this week. He wants to make sure they have a clear grasp of their school's namesake.
At Maury, Andrea Houston is encouraging her fourth grade students to consider how their city has changed over the decades and what their school represents today.
Read more about these history lessons.
What's in a Name? Final Identity Project Community Conversation Tonight

Tonight is the last of seven community and student forums to discuss the renaming of schools.
The Identity Project: Community Conversation #3
Wednesday, Oct. 28, 6:30-7:30 p.m.
Join us on Zoom
Panelists:
Chris Harris '92, President – Alexandria NAACP

Sindy Benavides '00, CEO – League of United Latin American Citizens (LULAC)

Margaret Lorber, School Board Member

Ashley Sanchez-Viafara, T.C. Williams student representative to the School Board
Watch last week's final Student Conversation:
The third and final Identity Project student forum took place last week. Watch the recording.
Join the Public Hearing on Renaming of Schools
Tomorrow, Oct. 29 at 4 p.m., the School Board is holding a public hearing on the renaming of schools. If you wish to speak, please sign up to speak no later than noon today (Oct. 28).
Join the meeting live on Zoom.
Virtual PLUS+ Enhancements to K-2 Schedule 
After listening to feedback from our families and staff, the kindergarten, first and second grade schedules have been adjusted to decrease the amount of screen time that our students are experiencing and to provide additional opportunities for small group instructional support. The following enhancements have been made to the schedule:
Reduction of a minimum of 60 minutes of synchronous core content time

Integration of core instructional blocks 

Encore reduced to 30 minutes of synchronous time
School administration and teachers will provide school-specific schedules by Wednesday, Nov. 4. The new schedules will take effect on Tuesday, Nov. 10. 
Read more on the ACPS website.
Redesigned Patrick Henry K-8 School Building Wins Architecture Award
The design of the new Patrick Henry K-8 School building and adjoining City of Alexandria Patrick Henry Recreation Center has been recognized as a "Regional Best Project" by the trade publication, Engineering News-Record.
Reminder: Nov. 3 is a Teacher Work Day and Election Day — No School for Students
Tuesday, Nov. 3 is a Teacher Work Day. This means there is no school for students. This is not a food distribution day. Food distribution will continue as usual on Wednesday, Nov. 4. The Tech Help Desk at T.C. Williams will also be closed for in-person support. Support will still be available via email and forms.
ACPS Welcomes New Polk Assistant Principal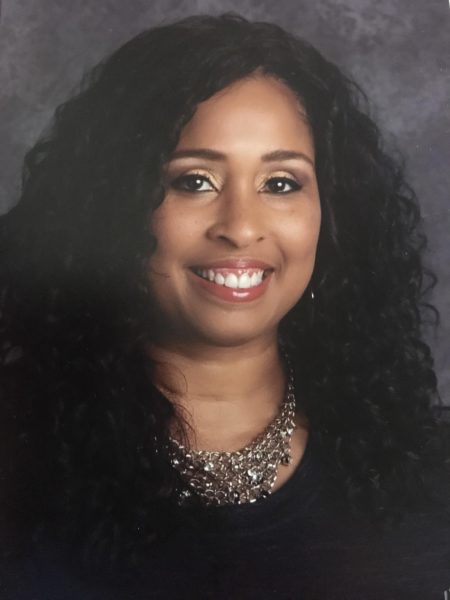 This school year, India Tillman joins James K. Polk Elementary School as assistant principal. Tillman comes to ACPS from Arlington Independent Public Schools in Texas, where she held the position of Testing Facilitator for Atherton Elementary for eight years. Welcome to ACPS!
ACPS Welcomes New Director of Compensation and Benefits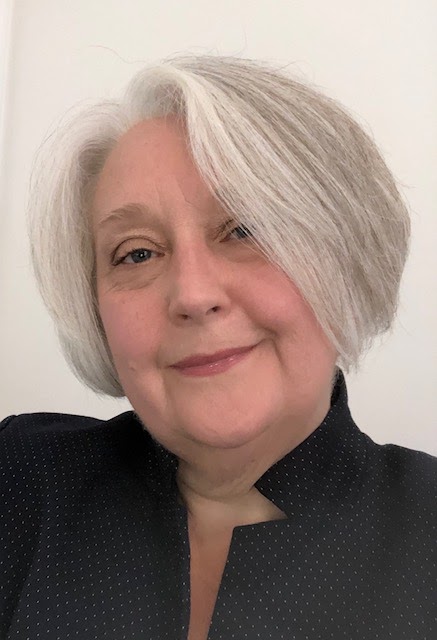 We are pleased to announce Patricia "Sheril" Waldron as our new director of compensation and benefits for the Department of Human Resources (HR). 
Waldron comes to ACPS from the private sector after serving as senior benefits manager for Airbus Americas Inc., which is one of the leading aircraft manufacturers of commercial jetliners and military airlifters in the world. She was the internal U.S. expert for retirement and health and welfare benefit plan compliance, including establishing operational standards for plan governance, fiduciary standards, plan administration, record keeping, communications, plan documentation, vendor evaluation, contractual agreements, and auditing.
An expert in all things HR, Waldron has served at the human resources vice president levels over her career and has luminous experience with the notable companies of Akima, LLC., TRICOR Industries, Inc., ATS Corporations, SI International and Verizon Communications Inc.
Waldron is an accredited HR professional and carries the Senior Professional in Human Resources (SPHR) designation from SHRM. She is also a Certified Employee Benefit Specialist (CEBS). Waldron holds a Bachelor of Science in Business Administration and Human Resource Management from American University.
Scholarship Fund of Alexandria Emergency COVID-19 Appeal
The Scholarship Fund of Alexandria (SFA) has been helping our city students fulfill their dreams of college since 1986.
The college scholarships support Alexandria students with financial need, and often extreme financial need. The families who are being hardest hit by COVID-19 are those who live near or below the poverty level. 
This year, there were a record number of applications for scholarships: 488 students applied for scholarships from the Class of 2020. SFA also saw a 25% increase this year in applications for renewal scholarships for former scholarship recipients entering sophomore, junior and senior years of college. 
Please help make college possible for bright, talented kids in Alexandria with financial need. If you have not had an opportunity to give to the COVID-19 Appeal for Scholarships, please consider making a donation and help SFA reach its $75,000 goal.
Learn more about the work of the SFA.
Temperature Screening at ACPS Buildings
Anyone requiring access to an ACPS facility or school will be required to undergo a temperature check to help prevent the spread of the coronavirus. Testing stations will be established at seven locations, at or close to ACPS meal distribution sites and locations where major summer construction will take place. Screening will take no more than three minutes to complete and will involve the use of a clinical forehead thermometer.
All those with a temperature of 100.0 degrees Fahrenheit or lower (per Alexandria Health Department guidelines) will be given a dated wristband and be cleared to work as long as they are in possession of appropriate personal protection equipment consisting of masks and gloves.
Should an individual record an elevated temperature, that person will be informed that they are unable to report to work at an ACPS site and will be advised to call his or her supervisor.
Find out more about this measure in this Board Brief.
HEALTH REMINDERS
Don't Feel Well?
Contact your primary health care physician.
---
Have questions, concerns or feedback? Contact us or contact your direct supervisor.
HR Questions? Contact hr@acps.k12.va.us.
Stay Healthy!
Wash your hands regularly. Regular soap is OK.