On Wednesday, Oct. 21, after a robust discussion about the proposed phased reentry plan for the reopening of our schools, the School Board unanimously approved the Virtual PLUS+ Phased Reentry Plan with some contingencies.
The School Board voted to pursue a phased-in approach for in-person learning for students grades Pre-K through 12, beginning with our most vulnerable Students with Disabilities and English Learners, and later consider expanding student participation, contingent upon staffing and building capacity.
While this is a positive step forward, we have to remain cautious of our capabilities given the changing landscape we live in. Please know that our phase-in plans are solely contingent on adequate staffing and sufficient building capacity while adhering to the CDC's social distancing guidelines – which were updated to be even more stringent just prior to this week's School Board meeting.
We concluded that presently, due to constraints of building capacity and staff, we would only be able to bring back the remainder of the K-5 and 6-8 students, one day a week. As a result, we made a decision that one day a week would be impractical to implement and not a good option for students at this time. To that end, we will continue to prioritize the health and safety of our students and staff, and provide the best educational programming possible during these unprecedented and difficult times.
We believe it is prudent to be methodical and strategic rather than create a situation which presents more challenges and false expectations by moving too swiftly. The path to get to this point has been complex and we may still be required to close schools or classrooms or sections of buildings again once we transition some of our students into in-person learning due to the uncertainties that the pandemic brings.
Our phased re-entry plan is ever evolving and creates a path for our team to move forward and pivot when needed. Simultaneously, we will continue to refine our Virtual PLUS+ program through adjustments to the schedules, enhanced professional learning and feedback from families and staff to make the virtual experience even more engaging and effective.
Our School Board, superintendent, staff, students and families will continue to work collaboratively; especially during these unprecedented times to find solutions, ask the right questions, provide guidance and instill confidence in our decision-making. We will provide continuous updates on our reopening planning and transition of students at the following School Board meetings: Nov. 12 and 23, Dec. 3 and 17, and Jan. 21.
We need to pull together and support each other, now more than ever, which will ensure we all come out stronger in the end.
Stay safe, stay healthy, stay informed.
Sincerely,
Dr. Gregory C. Hutchings, Jr.
Superintendent of Schools
Board Vote on the Phased Reentry Plan
The Virtual PLUS+ Phased Reentry: Enhanced Continuity of Learning Plan 5.0 ensures a safe and healthy school environment for our students, staff and families. This plan continues to ensure fidelity to Virtual PLUS+ while planning for a phased-in approach for reopening schools and buildings. As we work to reopen, we will continue to seek feedback from our leaders, staff, students, families, and community as well as provide progress updates based upon data and feasibility factors. This plan will start on Nov. 5 and expand through the second semester.
View the plan on the ACPS Virtual PLUS+ website.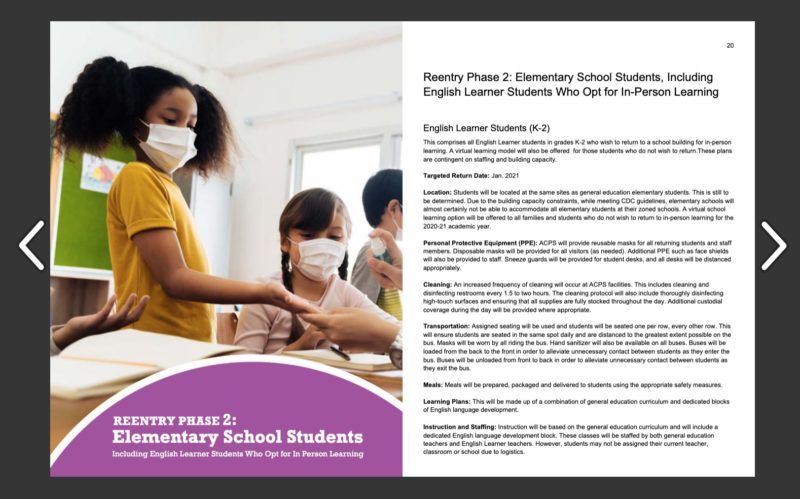 For highlights of the Virtual PLUS+ Phased Reentry Plan (Transition to Hybrid) see the ACPS website.
Key Reentry Dates
Nov. 5:

Begin with Students with Disabilities in grades K-2 who are enrolled in the Citywide Special Education program who opt into in-person learning. Citywide self-contained students are students with Intellectual Disabilities, Autism, Multiple Disabilities or Emotional Disabilities. 

Nov. 17:

Expand to include Students with Disabilities in grades 3-5 who are enrolled in the Citywide Special Education program who opt into in-person learning

Nov. 30:

Expand to include Early Childhood Special Education students who opt into in-person learning (to be housed at the Early Childhood Center).

Nov. 30:

Expand to include Students with Disabilities in grades K-5 who receive self-contained Language Arts and Math instruction who opt into in-person learning.

December 2020:

Expand to include Students with Disabilities in grades 6-8 who are enrolled in the Citywide Special Education program who opt into in-person learning.

January 2021:

Expand to include all remaining students in grades preK-5 who opt into in-person learning.

February 2021:

Expand to include all remaining students in grades PreK-12 who opt into in-person learning.

Draft plans for secondary students are under development.
Watch the presentation from the Oct. 21 Special Called School Board meeting.
Your Phased Reentry Questions Answered
We have received many questions about the phased reentry plans. Our answers are posted to the Phased Reentry FAQ on the ACPS website. Submit your questions on the Feedback form.
The Identity Project: Hear from a '71 Titan About Their Views on the Name Change

You have just one more week to take the Identity Project survey and make your opinions known on the consideration to rename T.C. Williams High School and Matthew Maury Elementary School. But first, make sure you are informed: see the community conversations, watch the highlights of the read-ins, learn about student opinions or hear how the '71 Titans feel about a name change.
We want to ensure that those taking the survey are aware of the histories of T.C. Williams and Matthew Maury, understand how the schools came to be named and the roles they played in Alexandra's history. We want our community to be able to make an informed decision!
The survey will close on Oct. 28 at 11:59 p.m.
Hear from '71 Titan Earl Cook
The '71 Titans have had their own discussions about the T.C. Williams name change. Hear what former chief of police and '71 Titan Earl Cook has to say about what they think.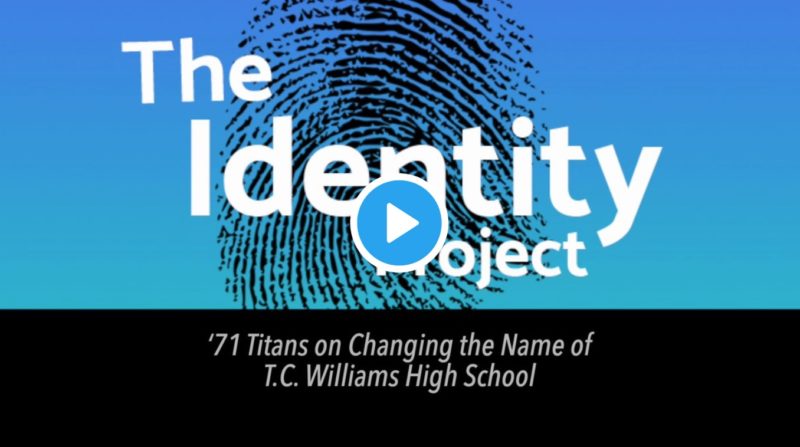 '71 Titans Talk Race
Want to know more about the real stories behind Remember the Titans? Watch this fascinating nine-minute video from 2018 during which a few of the '71 Titans discuss T.C. Williams and their high school experiences from 1971.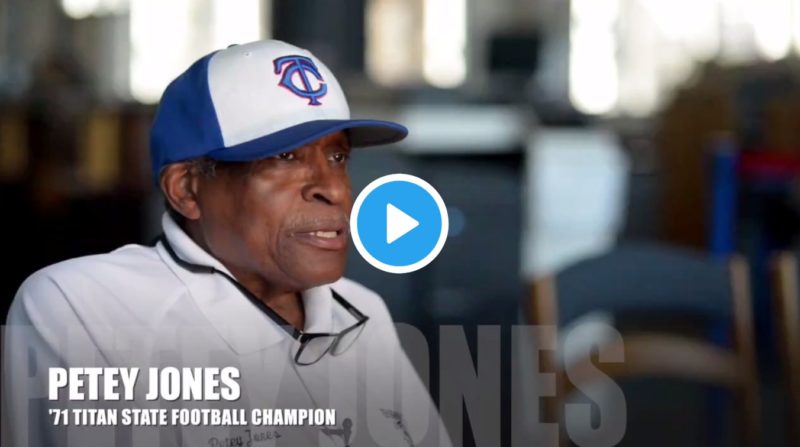 Student Forum #2 Highlights
See the highlights from Student Forum #2.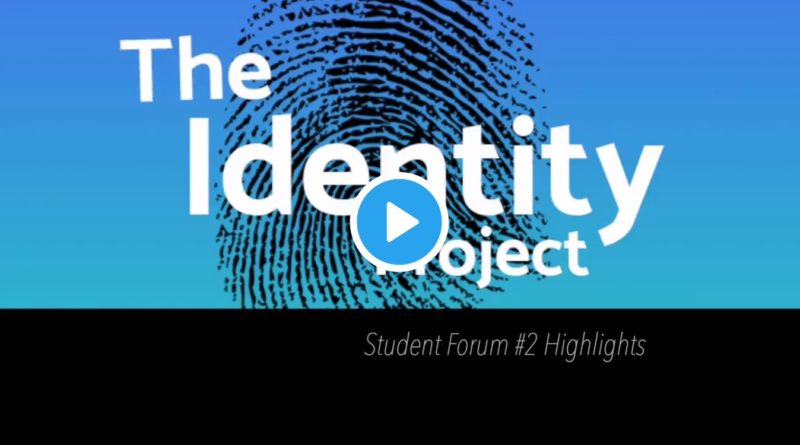 Community Conversation #2: The Secret Seven
Did you catch the second Community Conversation on Wednesday evening with our panelists Gwen Day Fuller, Erika Miller and School Board Member Michelle Rief?
Our panelists this week were all related to the Secret Seven, a group of civil rights activists from the 1950s and 1960s, a time when ACPS superintendent T.C. Williams was resisting desegregation. 
Watch a video of the children of Alexandria's Secret Seven as they recall their fathers' efforts to push for fairer treatment of the African American community.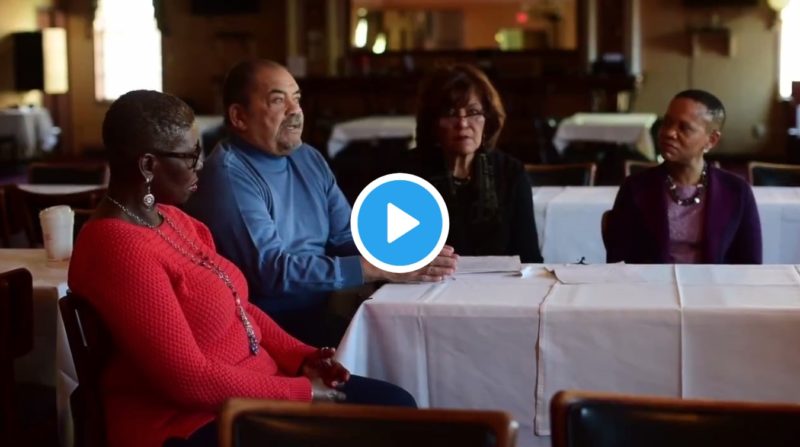 Find a full list of our Identity Project community engagement opportunities plus links to access the sessions.
In November the Alexandria City School Board will make a decision around the names of the two schools. See the timeline of events.
Public Hearing on the Renaming of Schools
The Alexandria City School Board will hold an online public hearing on proposals to rename T.C. Williams High School and Matthew Maury Elementary School during its Virtual School Board Meeting on October 29 at 4 p.m. Requests to speak at the public hearing must be received by noon on Wednesday, October 28.
Sign up to speak at the virtual public hearing on renaming schools.
Missed Monday's Budget Forum?
Watch a recording of the Budget Forum presentation and discussion. Send your recommendations on how to allocate our funds for next school year to news@acps.k12.va.us. 
Temperature Screening at ACPS Buildings
Anyone requiring access to an ACPS facility or school will be required to undergo a temperature check to help prevent the spread of the coronavirus. Testing stations will be established at seven locations, at or close to ACPS meal distribution sites and locations where major summer construction will take place. Screening will take no more than three minutes to complete and will involve the use of a clinical forehead thermometer.
All those with a temperature of 100.0 degrees Fahrenheit or lower (per Alexandria Health Department guidelines) will be given a dated wristband and be cleared to work as long as they are in possession of appropriate personal protection equipment consisting of masks and gloves.
Should an individual record an elevated temperature, that person will be informed that they are unable to report to work at an ACPS site and will be advised to call his or her supervisor.
Find out more about this measure in this Board Brief.
HEALTH REMINDERS
Don't Feel Well?
Contact your primary health care physician.
---
Have questions, concerns or feedback? Contact us or contact your direct supervisor.
HR Questions? Contact hr@acps.k12.va.us.
Stay Healthy!
Wash your hands regularly. Regular soap is OK.