It was a full house at the new teacher orientation kick-off event at T.C. Williams High School last Monday, where ACPS welcomed 250 new teachers. We're excited to have so many talented educators join our staff. And, we truly value all of those who are returning to teach and support our students again this year.
We pulled out a few teachers to share their stories about why they teach and why they chose ACPS. Enjoy these profiles of a handful of our newbies!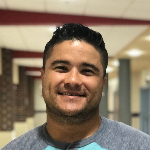 Andres Acosta
Intervention Support Specialist
T.C. Williams International Academy
Andres Acosta is no stranger to Alexandria. He's been a public servant in the system for more than 13 years. As a mental health therapist with the City of Alexandria, he knew our city; having done an internship at Charles Barrett during his clinical studies, he came to know our students. When the opportunity became available to do the work he loved at T.C. Williams High School, he decided to take advantage of it. His mom is a teacher; his wife is a teacher; his sisters- and brothers-in-law are teachers. Although not himself a teacher, as an interventional support specialist at T.C. Williams, he feels that being in education is in his blood. He looks forward to supporting students and their families at T.C. and connecting them with the resources they need to succeed in school and in life.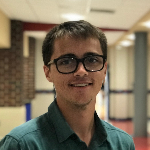 Jonathan Forbes
Music Teacher
James K. Polk Elementary School
Jonathan Forbes is a homegrown Titan who has joined the staff of ACPS as a music teacher at James K. Polk Elementary School! A student at Charles Barrett Elementary School and George Washington Middle School, Forbes graduated from T.C. in 2013. He was inspired to pursue a career in music by his middle school band teacher, Rick Seracino. It was during his second year in college that he knew that he wanted to teach music. After teaching in Ho Chi Minh, Vietnam, for a year, he returned to Alexandria and knew he wanted to teach at ACPS, like his sister, Meredith Forbes, a fourth-grade teacher at Matthew Maury Elementary School.
"All of my music experience is here and it's what inspired me to pursue music as a career. I'm looking forward to making that first day really special and getting the kids excited about music. I hope they love it as much as I did when I was growing up. I was literally in their shoes not too long ago," said Forbes.
John Humphrey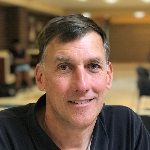 Government Teacher – International Academy
T.C. Williams High School
To those at T.C. Williams High School, John Humphrey may be a familiar face. He was a long-term sub at T.C. last year and has been a volunteer in our schools over the past 10 years. This year, he launches his career as a full-time teacher at T.C., joining his wife, Luisa Tio, an art teacher at Matthew Maury Elementary School. Humphrey was a litigator with his own law practice in Alexandria. As he engaged in policy work with schools, he realized that he got more fulfillment out of it than his other work. While he still loves the law — he's teaching government after all — he really loves that he'll be teaching full time this year.
"The kids are spectacular and I loved being with them every day. It's a joy to teach and I really look forward to being back," said Humphrey.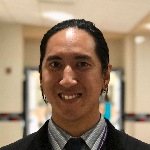 Andrew Lo
Mount Vernon Community School
Special Education Teacher
Andrew Lo grew up on the west coast. After venturing east to earn a degree in education from the University of Maryland, he fully expected to return to southern California. But, he came to love the area and the people who live here and decided to stay. After doing a bit of research and consulting with friends who have taught in ACPS and in surrounding divisions, he honed in on ACPS. For Lo, our small class sizes, mentor teachers and the support and funding dedicated to supporting our students are what drew him to ACPS. And while he's a little nervous about his first day in the classroom as a new teacher, he's really looking forward to meeting his students and their families and building relationships with his colleagues.
"I'm excited about meeting the kids and families and about camaraderie and teamwork we all need as educators to support our students," said Lo.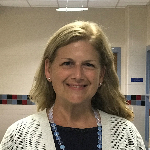 Kelly Organek
STEM Specialist
Cora Kelly School for Math, Science and Technology
A former teacher and assistant principal at Patrick Henry and Douglas MacArthur Elementary Schools, Kelley Organek is returning to ACPS as a teacher after 10 years away. Ms. Organek is familiar to many in the community through her work as the co-founder of UpCycle Creative Reuse Center, which collects and redistributes materials for arts & crafts and learning purposes. She now looks forward to putting her background as a creative self-starter and entrepreneur to work in our schools as the STEM Specialist at Cora Kelly.
"I'm really excited to return to ACPS to work with teachers and students as they collaborate, innovate and gain problem-solving skills through STEM classroom activities," said Organek.
Please join us in welcoming all of our new teachers to ACPS!