The following is a guest post from Karen Graf, Chair of the Alexandria City School Board.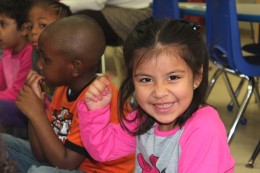 Alexandria City Public Schools is excited to be a part of the citywide effort to strengthen the provision of early care and education services for our youngest learners and their families. One of the strategic actions that the school division has put forward is the creation of an early learning center to open in the fall of 2017. Today we are asking for your support in educating our City Council about the benefits of early education.
There are two main drivers for this proposal. First, our school division is committed to and is proud to be one of the many providing high quality pre-K in the city. Our proposal includes increasing opportunities to offer families the ability to attend a center-based program that houses a variety of wrap-around services in an environment specially designed and programmed for early learners. A blended model of educational services promotes equity and excellence through an aligned curriculum, allows for shared resources, and facilitates common planning and professional learning of staff regardless of funding streams.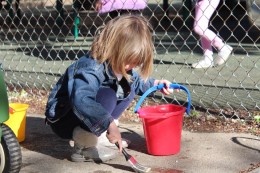 The second critical driver is the ability to synchronize our academic goals with our long-range planning necessary to provide quality learning spaces for our City's increasing student enrollment. ACPS faces current and future space constraints which limits our ability to accommodate current enrollment and totally eliminates the opportunities for future growth of pre-K programs.
Current ACPS pre-K school sites are significantly over capacity and many have less than optimal learning spaces. As a result, many students in the K-5 program are unable to attend their neighborhood school. For example, John Adams currently has 1,017 students and a 2020 projection of 1,192 students with a building capacity of 858. William Ramsay has 917 students and projected 2020 enrollment of 950 students with a building capacity of 748.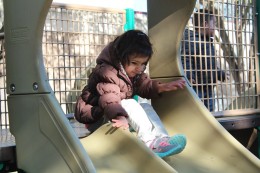 The first center would provide the capability to transfer up to 360 pre-K students (20 classrooms) from elementary schools, freeing up spaces for approximately 500 K-5 students. Each classroom and common space would be uniquely designed for preschool learning.
While existing space constraints provided part of the motivation for the creation of this new center, this year's Capital Improvement Program (CIP) and synchronizing of space utilization also represent an opportunity to re-imagine and continue to improve the pre-K experience in Alexandria.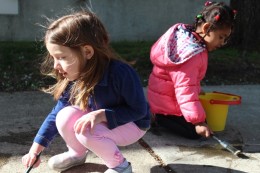 Please read about the impact that preschool has on children prior to starting their elementary school education. Take three minutes to watch a video on how ACPS preschool classes help every student succeed.
We hope you will join ACPS in our effort to continue our preschool programs and enrich our offerings to 4-year-olds and their families.
We would appreciate all the support we can get at the City Council Public Hearing on April 16. We are asking you to come out and share with the City Council the importance of early education in the life of our children. If you cannot make it on April 16, please take a few minutes to write to City Council and share your views.
Thank you for your support.


Karen A. Graf
Chair, Alexandria City School Board
VIDEO: See how ACPS preschool classes help every student succeed: