en español (PDF) | አማርኛ (PDF) | بالعربية (PDF)
This Week's Headlines:
---
Dear ACPS Families and Community,
Last Friday, several ACPS students and staff were invited to join President Joe Biden, First Lady Dr. Jill Biden and Governor Ralph Northam as they reported on the state of Virginia's COVID-19 vaccination rates, declines in new cases, and the status of opening up the state. We were able to bring ACPS students representing fifth grade and older from each of our schools. Our students were excited to be sitting front and center as the President of the United States spoke, and we appreciate every learning opportunity we can offer to inspire our students. 
At ACPS, our mission is to ensure success by inspiring students and addressing barriers to learning. To build upon this mission, we are conducting the first Equity For All Climate Survey, which was the subject of an email message I sent families and staff on June 1. We ask that you please take 10 minutes to share your voice in this crucial survey, which is a direct initiative of our five-year Equity for All 2025 strategic plan. This plan outlines our bold road map to redefine the ACPS preK-12 education as a deliberately inclusive and supportive experience where all succeed. Your views are vital to this effort and we thank you for taking a few minutes to share your voice through the 2021 Equity For All Climate Survey. It is available online in four languages through June 20.
In regards to equity, I am impressed by a group of young girls at James K. Polk Elementary School. EmpowerHer is a group of fifth grade girls of color who have invited Kizzmekia S. Corbett, Ph.D. to share her experiences leading teams in COVID-19 scientific research around vaccines and empowering girls to reach their fullest potential. Please join us on June 7 through the virtual webinar posted below.
The end of a school year is packed with many events and promotion ceremonies. We are incredibly proud of the hard work that our staff and students have put into teaching and learning, and look forward to celebrating our students in the weeks ahead.
Dr. Gregory C. Hutchings, Jr.
Superintendent
Share Your Voice: Take the 2021 Equity For All Climate Survey

We know you have taken many surveys, filled out numerous forms, and completed multiple polls over the course of this school year, and we greatly appreciate the information you have shared with us for planning purposes. Like all organizations, our constituency is our most valuable resource. 
As a continuation of our five-year strategic plan, Equity for All 2025, we are asking all families, staff, and those students in grades 6-12 to participate in the 2021 ACPS Equity For All Climate Survey. Your candid feedback will inform ACPS about the racial and cultural climate in our schools and help our school division advance the goals in our strategic plan.
The survey is available online in English, Spanish, Amharic and Arabic, and is open June 1-20, 2021. 
Share Your Voice: Take the Survey Now >
School Board Adopts FY 2022 Final Combined Funds Budget
At its meeting on June 3, 2021, the School Board approved a motion by a unanimous vote for all members present for final adoption of the $377.2 million FY 2022 Final Combined Funds Budget. This motion reflected all budget adjustments recommended by the School Board and superintendent since the FY 2022 Combined Funds Budget approval on February 18, 2021. 
This budget includes the following: 
Total budgeted revenues and other financing sources of: $377,182,335

The City Appropriation to schools for FY 2022 totals: $239,437,296

Total budgeted expenditures of: $377,182,335

Operating Fund: $298,537,188 including Use of Funds of $1,791,567 

Grants & Special Projects Fund: $67,450,980

School Nutrition Services Fund: $11,194,167

A planned use of fund balance: $5,114,453

FTEs for FY 2022 total: 2,649.45 

Operating Fund: 2,422.70

Grants & Special Projects Fund: 106.75

School Nutrition Services Fund: 120.00 
Included in the Final FY 2022 Combined Funds Budget is a step increase as well as a 2.4% Market Rate Adjustment (MRA) for all eligible staff. Additional salary enhancements, in the form of MRAs, will also be continued from FY 2021 and new enhancements for several individual job classes that were identified and recommended based on ACPS-sponsored compensation studies conducted during the past few years.
"The School Board is pleased to have adopted the final ACPS budget for fiscal year 2022. This budget will allow us to have the resources needed for our students and staff to start the new school year ready for success," said Meagan L. Alderton, Alexandria City School Board Chair. "Coming out of a year that has been challenging for everyone in our community, we are thankful to the Alexandria City Council and Mayor for supporting this critical budget. It is essential for us to provide the academic and social-emotional supports required for our students to thrive, and this budget is the next step in our strategic journey toward racial equity in Alexandria City Public Schools."
The adoption of the Combined Funds Budget is an annual commitment to programs and activities in our school division. As we come out of the COVID-19 pandemic, ACPS continues our journey to "Recover, Retain, and Reignite" our students and staff. We are moving forward in our efforts to realize the mission, vision and core values established in the ACPS 2025 strategic plan with racial equity at the heart of our work, and seek to prepare every student to have the skills necessary to be successful in the 21st century. We are guided by a commitment to providing equitable access to opportunities, and achieving academic excellence, where every school is high performing and every student succeeds. 
For more information about the final budget adopted by the Alexandria City School Board on June 3, 2021, please see the Board Meeting Agenda. 
Polk's Title I EmpowHer Girls Host Community Webinar with COVID-19 Research Scientist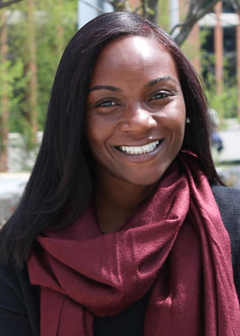 The James K. Polk Elementary School's Title I EmpowHer girls group have invited Kizzmekia S. Corbett, Ph.D. (Dr. Kizzy) — who led the team at the National Institute of Health (NIH) in developing the Moderna vaccine — to speak to the ACPS community on Monday, June 7, at 4 p.m. 
Dr. Kizzy will speak to the group earlier that day about empowering girls to reach their fullest potential, particularly in STEM fields where women are underrepresented, followed by the Community Question and Answer webinar. The girls have learned about Dr. Kizzy's impact on COVID-19 research and developing the vaccine and are looking forward to learning more about her journey. 
The EmpowHer program's mission is to mentor, empower, uplift and educate young girls of color to build self-esteem, awareness and positive relationships through targeted lessons and community-building activities. 
Joining Dr. Kizzy and the students in the webinar will be ACPS Superintendent Dr. Gregory C. Hutchings, Jr., Acting Health Director for the Alexandria Health Department Dr. Anne Gaddy, ACPS Chief of Student Services and Equity Dr. Julie A. Crawford, ACPS Chief of School and Community Relations Julia Burgos, and School Health Services Director Elaine McSorley-Gerard, DNP, RN, FNP-BC.
Join the Community Webinar:
June 7, 2021
4:00-4:45 p.m.
Join the webinar on Zoom
Passcode: empowerher
'Step Up to School' Orientation Day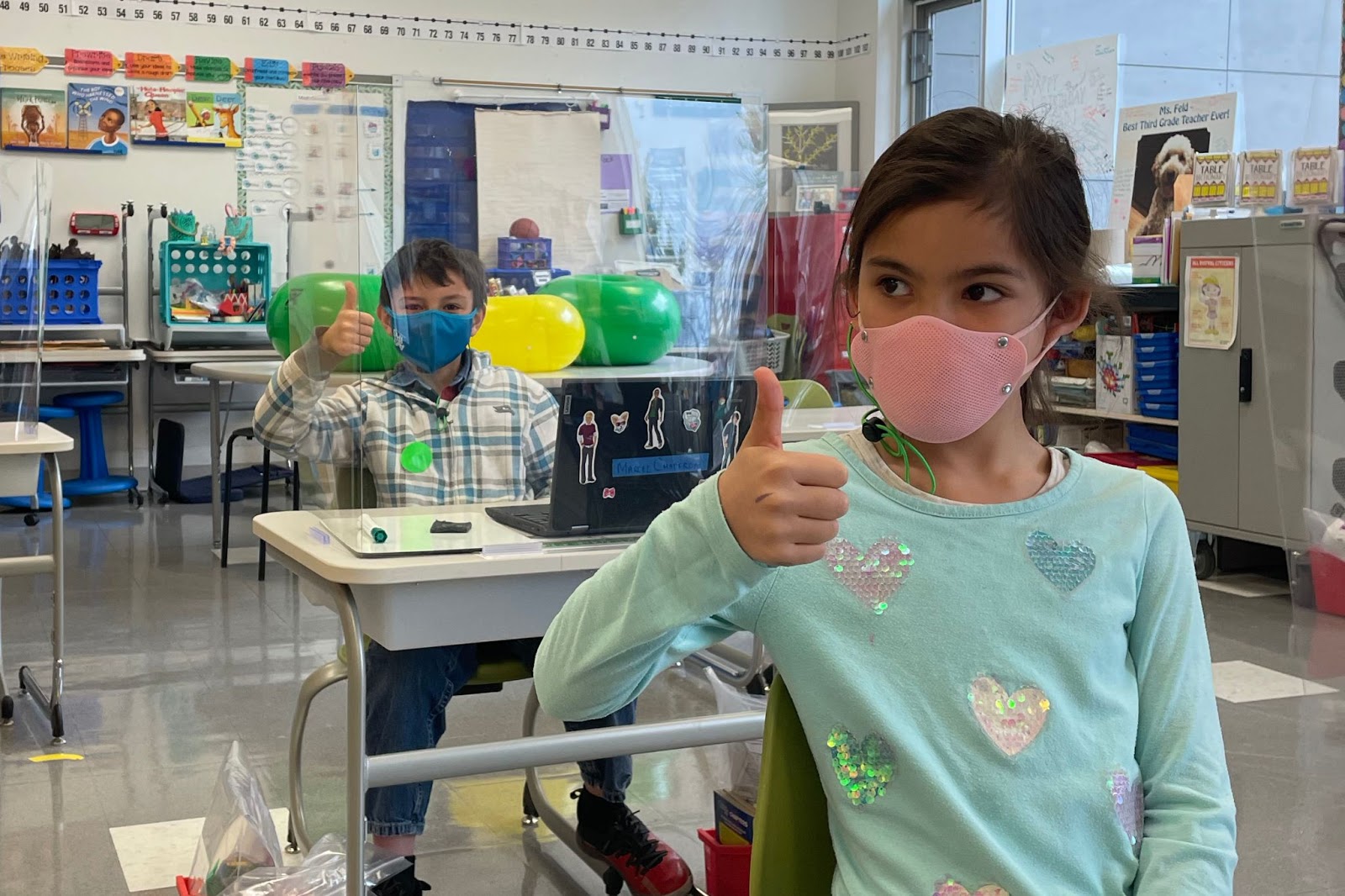 Get ready to step up! We have updated our Kindergarten Prep program to be a half-day Orientation to School for kindergarteners and first graders on the morning of August 20, 2021. Also, students new to ACPS in grades 2-5 will have an orientation that same afternoon.
The components of this "Step Up to School" Orientation Day (Kindergarten, First Grade, and New to School Students) includes the following:
Details for "Step Up to School" Orientation Day on Friday, August 20, 2021:
8:00 a.m. to noon: Kindergarten and grade 1

12:30 to 2:30 p.m. New students in grades 2-5

Simulates school day for kindergarten and first grade (bus transportation, grab and go meal, shortened schedule)

Provides orientation for new students (school tour, schedule, expectations)

Utilizes the availability of staff to assist/interact with students with school-based work
In addition, a more robust assessment of each kindergarten student will be conducted by their kindergarten teacher from August 24 to September 3, once students have returned to school. ACPS will provide in-class staff support for kindergarten teachers to complete these student assessments.
Winners of the Anne R. Lipnick Awards for Specialized Instruction

Congratulations to the winners of our 2021 Anne R. Lipnick Awards for Specialized Instruction. These outstanding educators were nominated by their peers and selected as the top in their respective teaching and service categories. 
ACPS is committed to meeting the needs of diverse learners in all settings within our public schools. These individuals embody the best in providing services to students with disabilities.
This annual celebration, sponsored by the Special Education Advisory Committee and the ACPS Office of Specialized Instruction, also honors Anne R. Lipnick, an individual who tirelessly advocated for the needs of ACPS students with disabilities. Learn more about this prestigious honor in teaching and learning.
Congratulations to our award winners:
Special Education Teacher:
April Bullock, Charles Barrett Elementary School
General Education Inclusion Teacher:
Heather Dugan Kolovos, Samuel W. Tucker Elementary School
Related Services Provider (Physical Therapy, Occupational Therapy and Speech and Language Pathology):
Dr. Miley "Craig" Peppers, Central Office
Paraprofessional:
Saskia Jansen, George Mason Elementary School
Upcoming Capital Improvement and Modernization Community Meetings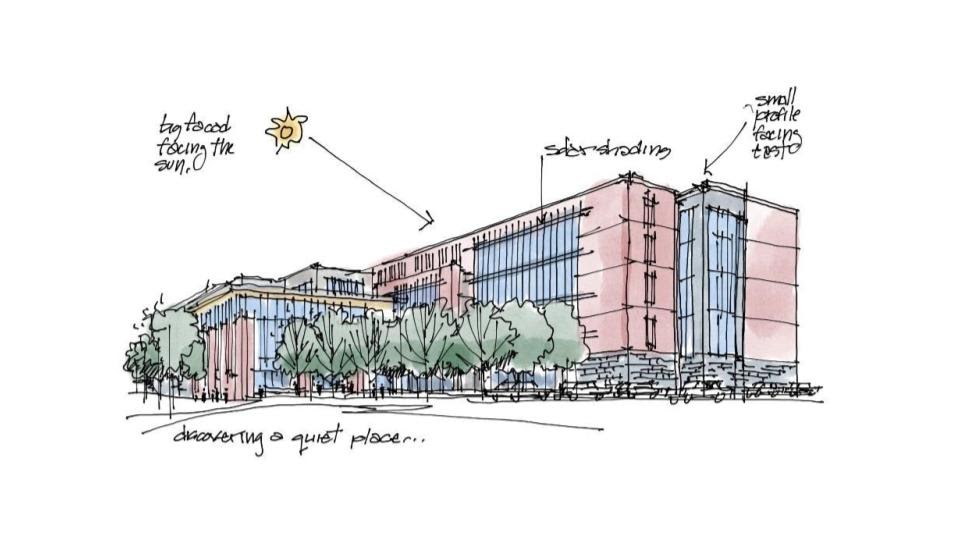 Photo: A sketched rendering of a potential design for the new Minnie Howard Campus building.
The ACPS Department of Capital Programs, Planning and Design will host several meetings during the month of June to review the status of ongoing capital improvement projects and collect community feedback. The community is encouraged to participate in these meetings, as your feedback is crucial to every step of the process. Interpreters will be available in Spanish, Amharic and Arabic. 
June meetings:
Cora Kelly Modernization Community Meeting:

Wednesday, June 9 at 6 p.m. —

Join on Zoom

George Mason Modernization Community Meeting:

Thursday, June 10 at 6 p.m. —

Join on Zoom

High School Project Community Meeting:

Monday, June 21 at 6 p.m. —

Join on Zoom
You can stay up to date on all ACPS capital improvement projects by checking the Modernization Calendar and signing up for the monthly Capital Improvement Program (CIP) Newsletter.
Elementary and Secondary School Emergency Relief (ESSER) Fund III
ACPS received funding through the American Rescue Plan (ARP) Act Elementary and Secondary School Emergency Relief (ESSER) III grant program. The purpose of the ARP ESSER III Fund is to help safely reopen and sustain the safe operation of schools and address the impacts of COVID-19 on the nation's students by addressing students' academic, social, emotional, and mental health needs.
This grant provides schools with funding to address the impact COVID-19 has had on services to students during school building closures. It also provides funding to develop and implement plans for the return to normal school operations. See more information on the ACPS website. 
As part of this process, ACPS seeks stakeholder input to understand how our community would like to see this grant used in support of students, staff and school operations. Members of the ACPS community can submit their input using the Online Feedback Form which is available in English, Spanish, Amharic, and Arabic through June 11, 2021. A public hearing on the ESSER III plan will be held in August 2021.
Online Feedback:
All members of the ACPS community are welcome to submit their input.

This

online feedback form

is open until 11:59 p.m. on June 11, 2021.

The feedback form is being shared with all ACPS families and staff in this week's editions of ACPS Express and ACPS Insider

,

and is accessible

online

for all community members. 
Free COVID-19 Vaccine Clinic June 5 for Ages 12+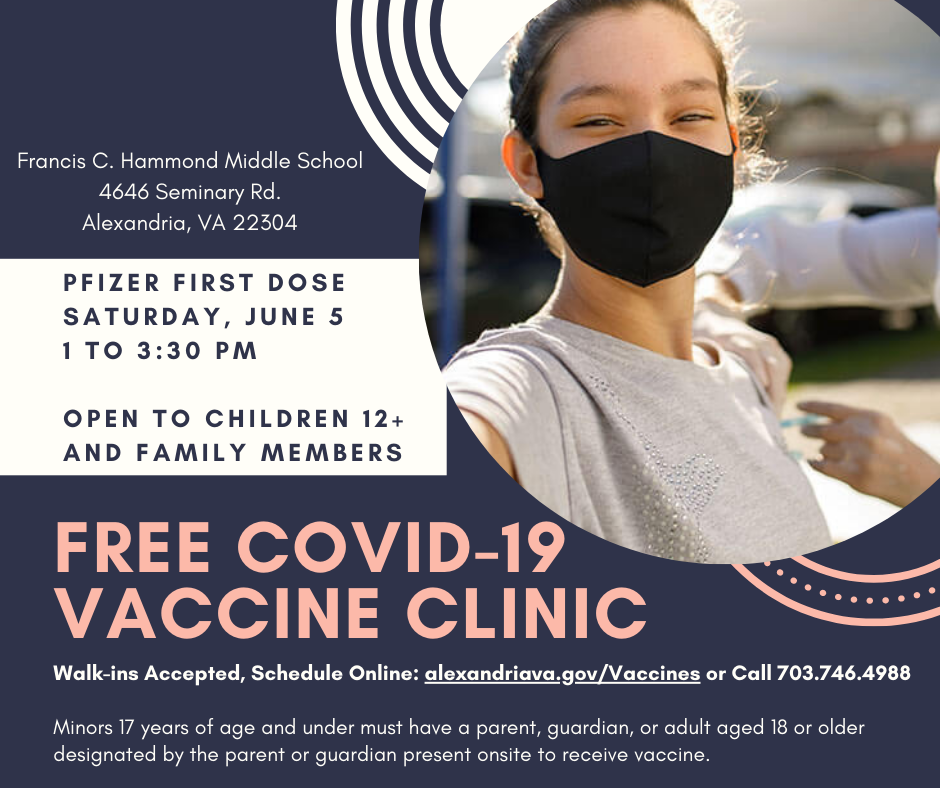 The Alexandria Health Department (AHD) and other providers in Alexandria are now offering COVID-19 vaccinations to residents ages 12 and older. The Pfizer-BioNTech vaccine was previously approved for use in those aged 16 and older. The Moderna and Johnson & Johnson vaccines are currently only available for ages 18 and older.
AHD recommends that everyone ages 12 and older receive a COVID-19 vaccine. Vaccines are safe, effective and free. Get vaccinated to protect our families, schools and the community from COVID-19. No pre-registration, ID or insurance is required.
AHD is coordinating with ACPS to host vaccine events for both public and private school families. To schedule, visit alexandriava.gov/Vaccines or call 703-746-4988 Monday-Friday from 9 a.m. to 6 p.m.
For information on additional AHD vaccination clinics and providers, visit The City of Alexandria website.
FOOD ACCESS
ACPS has multiple distribution meal site locations throughout Alexandria for all ACPS students and children over the age of two. See a map and list of food distribution locations and times.