As the sun went down behind a soccer pitch in Alexandria one September evening, a group of teenage boys yelled enthusiastically as they raced across the turf, despite the stifling 95 degree heat.
Later, shirts were removed and water was poured over heads while others stood gasping for breath, hands on hips.
It is a scene replicated at pitches all over the city where youth soccer is king. Yet, listen closely and you notice something different going on here.
Over the roar of the nearby 495 freeway, the voices of Amharic, Arabic, Spanish and Tigrinya speakers mixed in with a smattering of broken English can be heard. At the last count, there were at least 11 different countries represented on their roster.
The players of Athletico, a team made up predominantly of students from the International Academy at T.C. Williams High School, have figured out a way to communicate through their feet even when the English language fails them.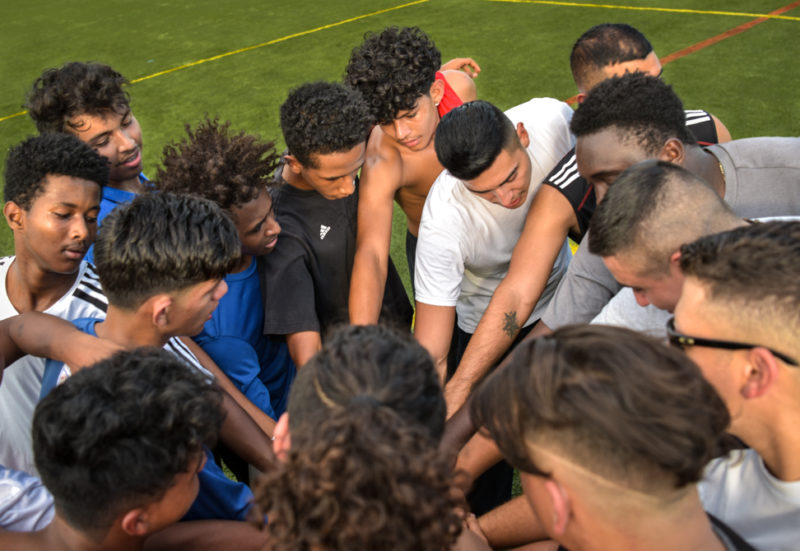 I thank god for this team and the coaches who give up their time for us to play," said star midfielder Carlitos Garcia, 17, who arrived in the U.S. from Honduras a year ago.
"The only thing I love to do is play soccer, ever since my dad first gave me a ball when I was small. This team is like a brotherhood, a family. We all go to the same school, live in the same neighborhood, have had similar journeys."
Unbeaten so far this season with mind-boggling score sheets, the U19 team has come into its own in Alexandria's Suburban Friendship League.
And we're not just talking about their goal tally here. The students and coaches speak of brotherhood, belonging, and a sense of identity that these newcomers to the U.S. have been searching for as they navigate their way in a new country.
A year ago, the story was very different for this grass roots team whose survival depends on grant money from the Alexandria Police Foundation, Alexandria Soccer Association and the generous time of volunteers.
So fractious was the coming together of cultures on the pitch that two teams were created to keep those players from Central America apart from their Middle Eastern and North African counterparts.
On one occasion, two school resource officers were called to deal with a fight in the T.C. cafeteria which had broken out between many of those students who now play alongside one another.
Cultures were being disrespected, someone's girlfriend had been spoken to and tensions had boiled over.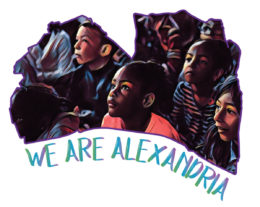 Those two Alexandria Police officers, Gary Argueta and Johnny Larios, now coach these young players through training — and also through life — often filling a void left by the absence of parental figures. They stepped in to help after speaking with Josefina Rodrigo, a TC social worker who felt there was an opportunity to combine soccer with mentoring.
Initially, the kids would turn up to sessions smoking cigarettes, cursing at anyone who challenged them, they said. They would take criticism badly and react to the inevitable taunting by opposition players and coaches.
Discipline was an issue. I mean a majority of our team has something that they're dealing with that's pretty heavy," said Larios.
"We wanted to give them something to do, kind of get their own little family within the team and then have us help mentor them through the process of  being here in the United States.
"There was a little bit of a distrust between the Central Americans and the Middle Eastern kids in the first year but we had to mix the two teams this year and it was really cool to see. They became good friends."
"They didn't even know what they're saying to each other but they would, you know, give each other hand shakes in the halls and look out for one another. Soccer crosses cultures."
He added, "We would constantly remind them that they're a family now, and that they're brothers now. You reiterate that enough and you play a game like soccer together where you have to play as a team and that creates understanding."
Now, the team has learned to let their feet do the talking, thanks in part to a rigorous boot camp program this summer where professional coaches put them through their paces, physically and emotionally.
One player described the experience as like being in military training for war.
The week culminated in an unconventional group therapy session where each child divulged a painful memory or secret. Understandably, many, including the two resource officers, broke down.
After the tears, however, the team felt bonded and optimistic with a spirit that hadn't existed before.
"It was tough, very tough. But we came out friends," said Reda Manafi, 16, a Moroccan whose native language is Arabic.
He credits Athletico with transforming his life in the U.S.
"My first few months in America were hard. I spent a lot of time alone. I had no friends, it was difficult to find anyone who spoke Arabic. I didn't speak English. I would just stay at home and play Fortnite."
"But when I joined the team and met Gary and Larios. Everything changed for me. Slowly, we would start hanging out together when we didn't have a game or training. We became friends. I learned some Spanish, we communicate better on the pitch now."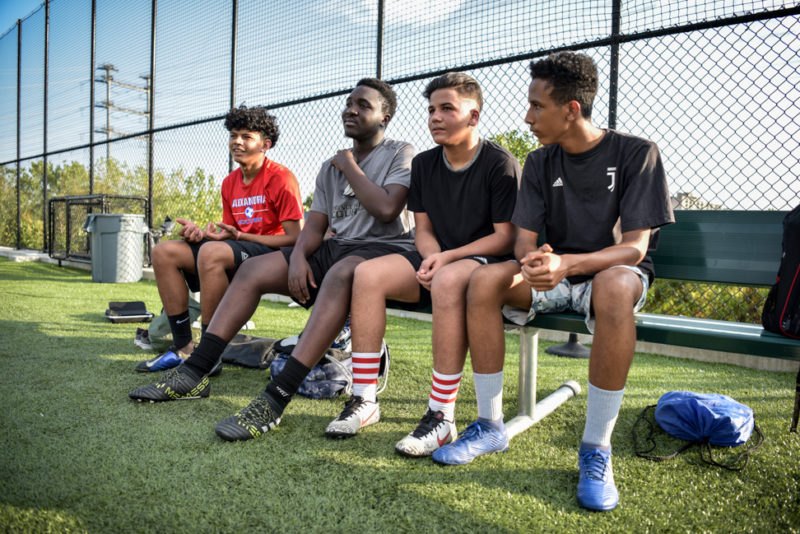 Come the start of the fall season, the squad was disciplined, focused and committed — and so far they remain unbeaten.
Each Saturday has seen emphatic victories: 9-0, 7-0 and 5-0.
They've scored so many goals, that under the league's "mercy" rules, they regularly have to take players off the field when the goal difference gets too great. Still, no one can beat them.
When one team forfeited the game before kick off a few weeks ago, the joke was that the opposition was running scared.
That they have talent is plain to see.
For Argueta, he dreams of seeing some of these players win college scholarships.
But scouts don't come their way because they are not a travel team and they simply don't have the funds to become one.
"I know some of these kids have the potential to be collegiate players if they keep their grades up. We were told that by coaches at the summer camp," he said.
We want to give them a way to get their college paid for. And we know some of them have the skill for it. So why not? I want to try to put them on a stage where they can be seen. I want our program to be known. So maybe college recruiters will come be like, 'Oh, let's go see the team they have' and just recruit kids. It's a dream of mine."
To learn more about Athletico and the work of Larios and Argueta, please contact Julie Moult in the Office of Communications at julie.moult@acps.k12.va.us or  Officer Gary Argueta at gary.argueta@alexandriava.gov.