Trailblazing athletes, who set the stage for the desegregation of Alexandria City Public Schools, were recognized for the pivotal role they played in our history on Thursday night during a jubilant 2019 Athletic Hall of Fame event.
The 1957 Parker-Gray Boys Basketball Team was honored along with Titans football hero Julius Campbell and an array of athletes and coaching staff who span that era. Their contribution to the civil rights movement proved to be critical in creating the Alexandria we know today. Legendary Titans coach Herman Boone, a past honoree, was amongst the 250 guests who attended the annual celebration.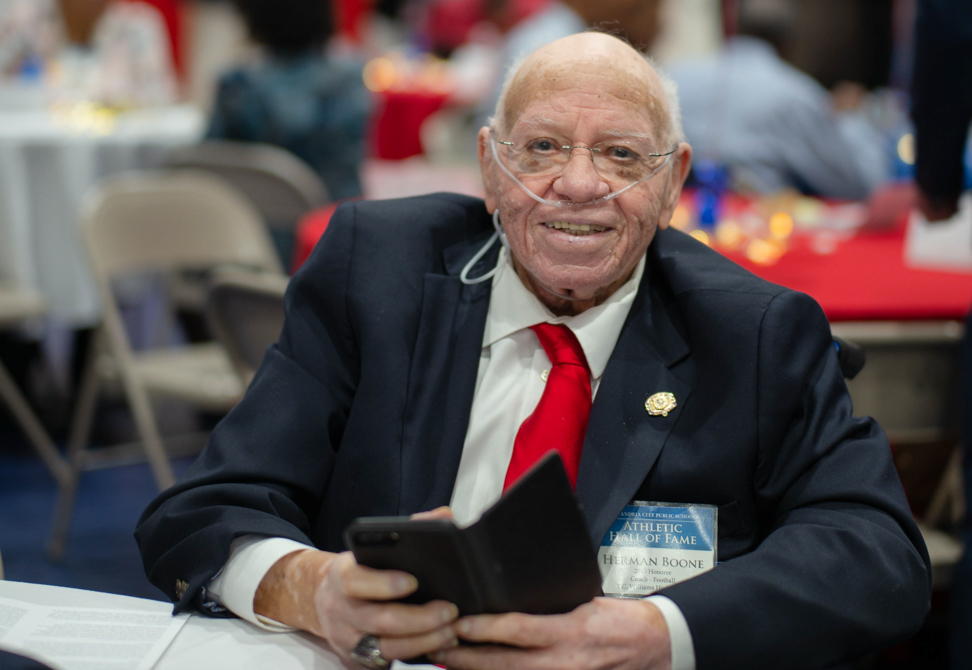 The inductees span the breadth of the era of desegregation, taking in the top basketball scorer at the all-white George Washington High School in 1957, to Samella Koroma who graduated just before the new T.C. Williams High School opened in 2007.
"These athletes represent our Titan spirit and have demonstrated first-hand not only great determination but also the values for which T.C. Williams stands," said ACPS Director of Athletics and Student Activities James Parker.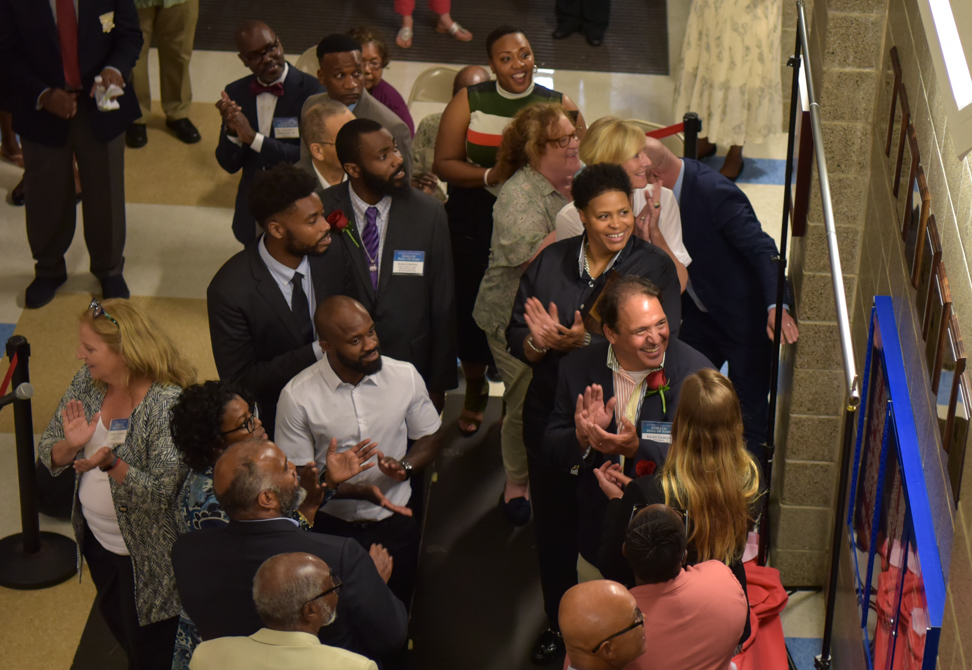 The event was marked with a reception of inductees, their families, members of the School Board, and the Athletic Hall of Fame Committee, which selects the inductees for approval by the Alexandria City School Board. The T.C. Williams JROTC presented the colors and escorted inductees through a sabre arch. Trumpeters from T.C. Williams and students from the renowned T.C. Choir also showcased their talents during the ceremony.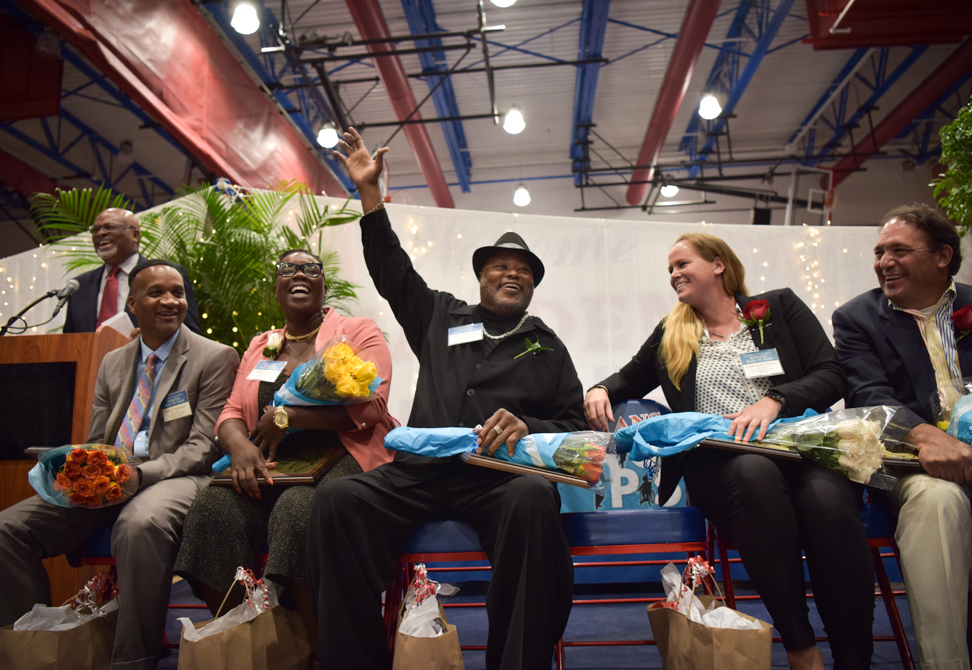 "These athletes represent who we are as a city and a school. They represent Alexandria's past in the form of the '71 Titans who stood up for integration, our present students who stand up for equity and know it is not yet a finished task, and our future Titans who will continue the work to see an equitable learning environment in all schools for all students," said Superintendent of Schools Dr. Gregory C. Hutchings, Jr.
The success of the track program at T.C. Williams is one of the three sports lauded by this year's Athletic Hall of Fame, perhaps a fitting tribute in the same week that two T.C. Williams alumni — Noah Lyles (T.C. Class of 2016) and Tynita Butts (T.C. Class of 2009 and a previous ACPS Athletic Hall of Fame Inductee) — competed in separate events within 20 minutes of each other in the World Championships in Doha. Samella Koroma from the T.C. Williams Class of 2007, Tanya Galloway from the Class of 1988, and Ricky Garcia from the Class of 1979 each came up through the T.C. Williams track program, known for its exceptional coaches, among them Mike Hughes.
Glenn Williams, who finished his high school football career in 1985 holding six school passing records, will be honored alongside Julius Campbell. 
Parker-Gray High School Basketball Coach Arnold Thurmond, who distinguished himself on Omaha Beach during the D-Day Invasion, will be honored alongside the school's 1957 Boys Basketball team that he coached and who represented the culmination of a historic run of success at the school.
We also recognize former ACPS Athletic Director Don Riviere, who was inducted by the National Association of Athletic Directors to their Hall of Fame last December.
Riviere launched his career in 1965 as athletic director at Francis C. Hammond High School before there were any state or national organizations for high school athletic administrators. In 1973, he became the athletic director at T.C. Williams. He was credited with transforming the school's athletic fortunes, turning the program into one of the most respected in Virginia, a legacy that continues today.
This is the sixth ACPS Athletic Hall of Fame induction. The Hall of Fame was launched in 2014 as a way of acknowledging the large number of extraordinary athletes who started their careers or served as part of their career within Alexandria City Public Schools.