The rise of a new music genre, thanks to teenagers and the internet
Jacqueline Lutz
The up-and-coming genre of "bedroom pop" is just what it sounds like–when young artists start off making music in their bedrooms and upload the songs to platforms such as Youtube, Spotify, and SoundCloud.
The genre is full of diverse artists with their own unique styles, blending genres such as pop, indie, lo-fi, and psychedelic; they weave relatable topics such as teenage angst and longing into the lyrics.
However, the songs produced by bedroom pop artists reach much farther than the bedrooms or small studios that the artists are producing in, as songs gain popularity through social media. Artists are able to gain a following on apps such as Instagram, TikTok, and Twitter, where users make videos to trending songs.
While bedroom pop is appreciated by teenage listeners mostly for its' aesthetic and relatability, the talent of the artists isn't overlooked either. Some of the most well-known bedroom pop artists are Clairo, girl in red, mxmtoon, beabadoobee, Conan Gray, Cuco, Gus Dapperton, and many others. Anyone can be a bedroom pop artist as the genre is flexible and inclusive.
Covers for Conan Gray's 2018 EP Sunset Season, girl in red's 2018 EP chapter 1, and beabadoobee's single coffee
The rise of this new genre is also due to the increased accessibility of places where artists can produce and post their music. The use of these platforms, like SoundCloud and Youtube, allow artists to have maximum control over their music and their image. The majority of bedroom pop artists started making music on their own, using technology such as the iPhone voice memos app, the Garage Band app, and the music production software Abelton.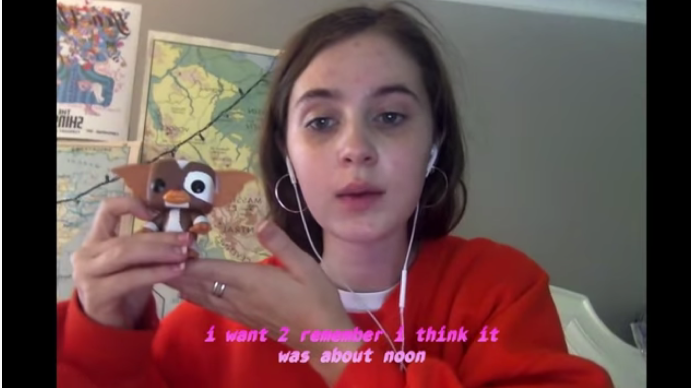 These production methods are definitely not overlooked in the music industry–Steve Lacy's iPhone produced beats helped the band The Internet earn a 2016 Grammy nomination for their album Ego Death.
The likeability of bedroom pop is also that it is organic and raw. The music is not too overproduced and artists have creative control, separate from a major record label. Since most artists do not originally belong to a label, it allows them to determine techniques and styles for producing music. girl in red, a Norwegian singer-songwriter, gained traction because her songs, "we fell in love in october" and "i wanna be your girlfriend" became popular on the app TikTok. Even after her following grew, she didn't sign to a record label and continues to produce all of her music herself.
However, other bedroom pop artists, such as Clairo, who is a major influence on the genre, still signed to a record label. She signed to the Fader record label two weeks prior to the release of her debut album, Immunity.
Regardless of record labels, the production, and creation of the songs, or their influence on teenagers, the phenomenon of bedroom pop is too impactful on the music industry to ignore.