Youth Artists Capture Link Between Mass Incarceration and School-to-Prison Pipeline
Bridgette Adu-Wadier
Deportation and increased school suspensions of minority students has lead to incarceration that arguably worsen the effects of discrimination. For youth in Chirilagua, a neighborhood in Arlandria with a high Hispanic population, art became a way to express resilience in the face of adversity.
A colorful mural on the Tenants and Workers United (TWU) building in Arlandria highlights the consequences of historic discrimination, mass incarceration and the school-to-prison pipeline on Hispanic, black and immigrant youth.
"Art is critical to our youth and to our communities, to be able to express what we face. This mural shows how youth in communities of color are affected and how we can create positive change within this system," said Ingris Moran, TWU lead organizer (TWU is an organization supporting immigrants, minorities and low-income communities).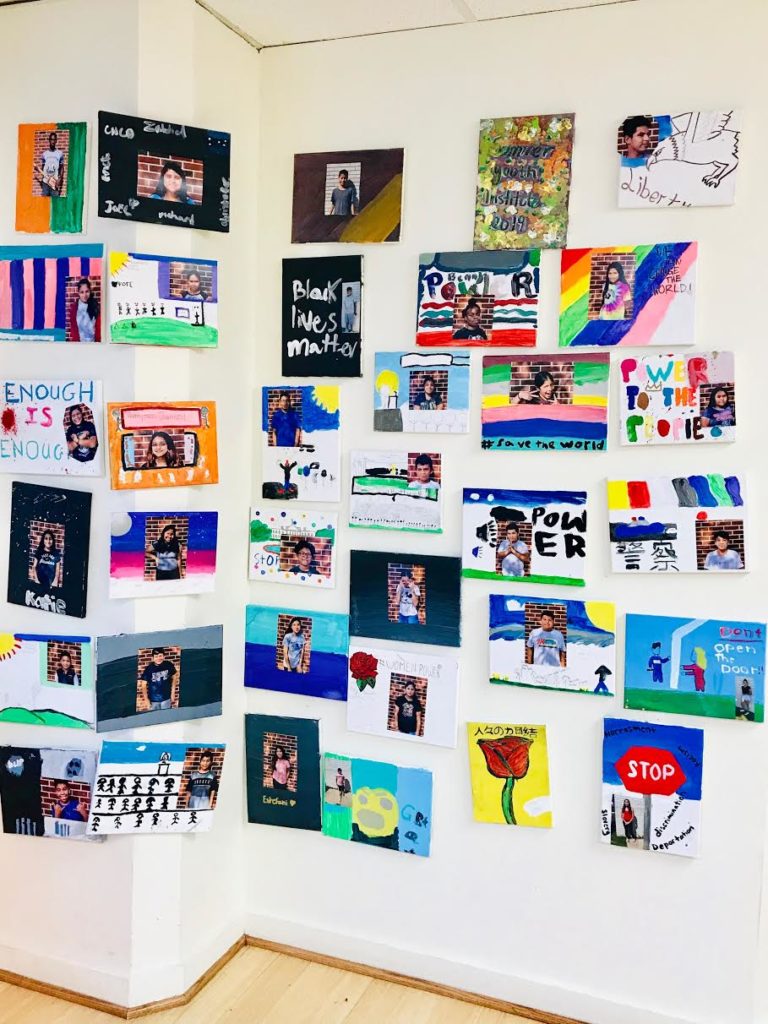 Last year's ACPS data showed that minorities are suspended at disproportionately higher rates compared to white students. 
Krisly Caballero, a hispanic eighth grader at George Washington Middle School, said that when she got in-school suspension, "there were no white kids there."
TWU's most recent report in 2016 showed that in both Francis Hammond and George Washington middle schools, more than half of the 290 combined suspensions resulted in referrals to law enforcement. At the high school level, 46 out of the 216 total suspensions were referred to law enforcement in 2016.
For the past five years, TWU has been pushing for restorative justice, a form of school discipline that focuses on conflict resolution to reduce further disciplinary actions.
"We really know that this program [restorative justice] works because it's an alternative to suspensions," said Moran. "It's really about conflict resolution and talking about issues that impact this community."
Federico Frum, a local artist who works under the name MásPaz ("more peace" in Spanish), partnered with TWU youth members to brainstorm and create a mural reflecting their cultures and hopes for their futures.
Frum worked with the youth for two and a half months, going back and forth on ideas, drawing, critiquing, editing and coming up with the final design.
The mural has several motifs and symbols from Hispanic culture, as well as messages such as "education, not incarceration" and "education, not deportation" in both English and Spanish.
The fist depicted in the corner represents minority empowerment, according to Frum. He researched Mayan hieroglyphics and used them to create the designs in the red circle in the center of the mural.
"I tried to choose a very vibrant color palette," said Frum. "Coming from a Latino background, very bright, vivid colors are a part of our community. [We] also tried to use earth tones, for that's where we come from."
After the unveiling, Arlandria locals continue to stop by and look at the mural and wonder what it means.
"There's not many murals around here. The unique style is very attractive," said Cindy Caraballo, a T.C. senior and TWU youth member.
When she was a student at T.C., Moran lacked the support systems in place to help her thrive. She says she did not have a "favorite teacher or counselor" who constantly challenged her and told her she could make it. She joined the TWU youth group and found other students who felt the same way and, like her, had to navigate college admissions alone.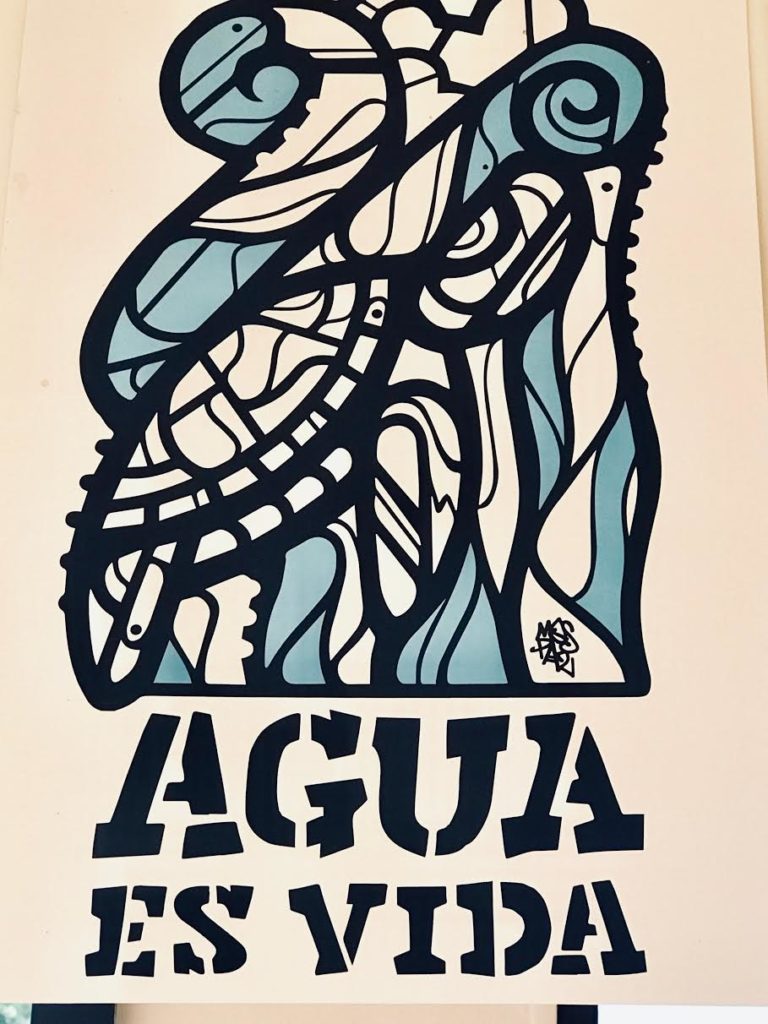 "I didn't even think of college because I thought, well, I'm not about that," said Moran. "I had bad grades. I did not feel like anyone was encouraging me. My parents were working two jobs. My dad did not know how to read and write, and my mom never finished elementary school…It is not like they could help me with my homework."
"We want to go to college and have a better education, but most minorities end in prison instead," said Daniella Benitez, a junior at T.C. and TWU youth member.
TWU sees restorative justice as a way to mitigate the effects of suspensions on minorities. They want a full-time restorative justice manager to make sure the program is effectively enforced in ACPS.
"[There is] no communication aspect in mural. The artist does not talk to anyone, does not even interact with anyone in the community," said Frum. "This project is a perfect example of a community aspect in general. All of the community is a part of this. This is something really powerful and special."