This Week's Headlines:
---
Dear ACPS Staff,
Today as we welcome in a new presidential administration, our thoughts naturally turn to the future. 
And while we are not there yet, I feel hopeful that with the vaccination program in full swing for our staff in ACPS, we can be optimistic about our chances of returning to our school buildings sooner rather than later. 
To add to our optimism, Gov. Ralph Northam issued guidance that schools should work to reopen safely as quickly as possible. I also firmly believe that the classroom is the best place for our students to learn and grow.
However, next week will unfortunately not be that week to begin transitioning. Our community transmission metrics are still too high and at the start of this week we were forced to push back the reentry of students and staff another week. However, this week we are updating our decision matrix to align with the updated guidelines from the Virginia Department of Health for reopening school buildings and will publicly release it as well as utilize our updated ACPS decision matrix on Monday, Jan. 25. 
Finally, bittersweet news coming from James K. Polk Elementary School this week with the announcement that Principal PreeAnn Johnson — ACPS 2020 Principal of the Year — plans to retire at the end of the school year. We are all wishing her the best after 36 years of service in ACPS and we will all surely miss her greatly. Please feel free to send her well wishes as she begins to transition into retirement in a few months.
Next week is Virginia School Principals Appreciation Week and today we are inviting you to find creative ways to celebrate your principals. Our principals are vital in leading our schools in the work of the division and this year we need them to know this more than ever! 
Please stay safe, healthy and engaged. 
Dr. Gregory C. Hutchings, Jr.
Superintendent
Weekly Reopening Decision Update: Schools to remain 100% virtual for week of Jan. 25
Last Thursday, Gov. Ralph Northam issued new Virginia Department of Education guidelines (PDF) with the governor taking a stand and saying our schools should be back in person. The ACPS transition team will continue working collaboratively with the Alexandria Health Department to incorporate the updated guidelines in our ACPS decision matrix. We will release and utilize our updated version of our decision matrix beginning on Monday, Jan. 25. ACPS staff continue to receive the first doses of the vaccine this week and we look forward to getting our staff vaccinated over the next couple of months.
At the beginning of each week, we will be reassessing the situation regarding the coronavirus pandemic and communicating our decision around transitioning to school building reopening for the following week. The decision is based on real-time information, which is then analyzed using our school building reopening decision matrix. The decision matrix is based on community health metrics as well as staffing and capacity levels that impact our ability to operate efficiently and implement health and safety mitigation measures. Please note that we will be updating our decision matrix and releasing as well as utilizing it on Monday, Jan. 25. The decision will always be made one week ahead so you have time to plan ahead for any changes.
View the matrix for the week of Jan. 19, 2021.
As you may be aware, the number of positive cases and transmission rates in Alexandria have continued to remain at high levels.
Alexandria City COVID-19 Metrics on Jan. 18, 2021:
Percentage of RT-PCR tests that are positive during the last 14 days: 10.4% – Highest Risk
Total number of new cases per 100,000 persons within the last 14 days: 751.9 – Highest Risk
ACPS staffing and capacity level: strained (50-75%)
Due to our current community transmission levels and school impact level, Superintendent Dr. Gregory C. Hutchings, Jr. has made the decision to delay the reentry of students who were set to return to schools the week of Jan. 25. This means that the student groups set to return in January are now tentatively scheduled to return on Feb. 2. See the revised tentative timeline and student groups.
We will continually reassess the situation at the beginning of each week and inform the community of our latest decision for transitioning into our school buildings. You will find this posted to the ACPS website homepage at the beginning of each week. 
VIDEO: Watch the superintendent's message regarding this decision: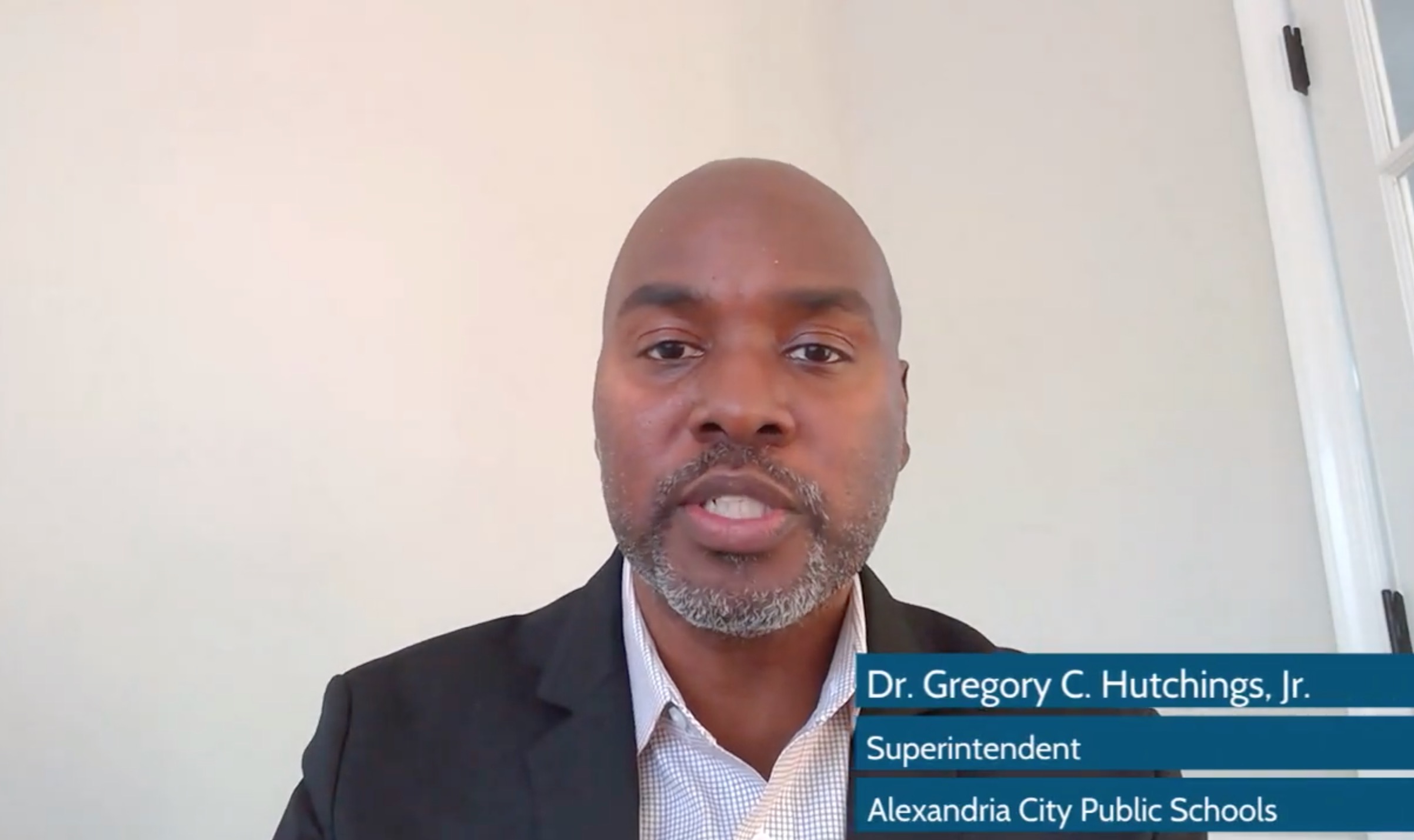 COVID-19 Vaccine: Second Dose Appointment Instructions
You are eligible to receive your second dose of Moderna COVID-19 vaccine starting 28 days from when you received your first dose.
Add the date listed on your vaccination record to your calendar, so you don't forget.

You will receive an email from

vaccine.registration@alexandriava.gov

with instructions on how to schedule your second dose appointment. 

You do NOT need to make an appointment for your second dose through the VAMS online portal.

If you did not list an email address when you made your first appointment, you will receive a phone call. You do not need to call the Alexandria Health Department hotline to receive a second dose appointment.
Vaccination Appointment Protocol
If you are unable to make your vaccination appointment time, please be sure to cancel that appointment in the VAMS online portal so that someone else can take your slot and ensure the vaccination dose does not go to waste.
COVID Vaccine Volunteers Needed
Volunteers are needed to support the City and Alexandria Health Department (AHD) in staffing Community Vaccination Point of Dispensing (POD) events. AHD is currently vaccinating health care workers employed within the city limits of Alexandria who are unaffiliated with a hospital, regardless of residency. 
Vaccination POD events are expected to occur several times per week, eventually expanding to up to four per week, based upon vaccine availability (doses) and number of confirmed patients/clients.
Staff committing to support may be assigned to a variety of roles and tasks, including greeters, flow control, registration, vaccination assistants, translators, and resource support. All support staff will receive appropriate PPE based on their assigned role. For assigned roles that require an N95 mask, a fit test is required and a medical clearance form has to be completed and uploaded for evaluation by a City doctor.
If interested, please complete the Vaccine POD Support Form. 
Mandatory Training for ALL ACPS Staff: Seclusion and Restraints
Based on the new regulations from the Virginia Department of Education (VDOE), there are two levels of training REQUIRED for ALL ACPS staff regarding the use of student seclusion and restraint. The training requirements may be seen here: Section 8, Virginia Administrative Code § 20-750-100.
School divisions that employ physical restraint or seclusion shall:
Ensure that

ALL

school personnel receive training that focuses on skills related to positive behavior support, conflict prevention, de-escalation, and crisis response, including follow-up support and social-emotional strategy support for students, staff, and families;

Ensure that

ALL

school division personnel receive initial training regarding the regulations, policies, and procedures governing the use of physical restraint and seclusion;
In order for ACPS to meet this VDOE mandate, there are free modules created by Old Dominion University that cover the required components. 
Access the online training modules now.
The training modules take approximately one hour to complete and there is a final quiz at the end. Upon successful completion, an electronic certificate is issued to the employee. 
ALL ACPS staff are required to complete these training modules. It does not matter whether you have direct contact with students or not. Each staff member must submit the certificate of completion to their building principal or central office supervisor by Feb. 15, 2021. 
If you have any questions, please contact Theresa Werner at theresa.werner@acps.k12.va.us. 
Tech Helpdesk at T.C. to Close Early Today, Updated Hours During Vaccination Days
The ACPS Tech Helpdesk at T.C. Williams will be open today starting at 7:30 a.m. and will close early at 11 a.m. 
The Helpdesk will also close early at 1 p.m. on Tuesdays and Thursdays through January during vaccination periods. These hours will be adjusted as vaccination dates change.
Executime to Replace TimeClock Plus in February
Starting in February, ACPS is replacing TimeClock Plus with a new clock-in system called ExecuTime. This new system works directly with our financial platform, MUNIS, and will provide for a more efficient process of employee timekeeping.
What does this mean for you?
For most employees, this just means you will log in to ExecuTime instead of TimeClock Plus to clock in/out each day and to request leave.
For non-exempt/hourly staff, you will now be required to clock in AND clock out each work day.
For those who are supervisors or who review and edit other employees' time in TimeClock Plus, you will receive training and support to learn how to use ExecuTime.
When will we start to use ExecuTime instead of TimeClock Plus?
Feb. 1 for Exempt employees (staff who do NOT qualify for overtime)
Feb. 16 for Non-Exempt employees (staff who DO qualify for overtime)
Get a sneak peek at ExecuTime now!
Want to see what ExecuTime looks like and give it a trial run? From now until Jan. 25, you can log in to ExecuTime during our 'testing' period:
To log in, go to: www.acps.k12.va.us/executime
Username: Your ACPS employee ID number
Password: First three letters of your first name and first three letters of your last name, in all caps
For example, an employee JOHN SMITH with ID number 12345:
Username: 12345
Password: JOHSMI
IMPORTANT: Any actions you make in ExecuTime during this trial period (now until Jan. 25) are for testing purposes only and will NOT be recorded. You must continue to use TimeClock Plus for all official clock-ins and leave requests until the switch to ExecuTime begins (Feb. 1 for exempt staff and Feb. 16 for non-exempt staff). Please also continue to follow your request for leave protocols. 
Want to learn more?
All supervisors any time editors will receive additional instructions for training and transitioning to ExecuTime. However, if you want to take a deep dive into ExecuTime and learn more about how to use it, take a look at our training videos:
VIDEO: ExecuTime for Exempt Employees and Supervisors
VIDEO: ExecuTime for Non-Exempt Employees and Supervisors
Have questions? Contact ExecuTime@acps.k12.va.us.
Virginia School Principals Appreciation Week is Jan. 24-30
Next week is Virginia School Principals Appreciation Week, a special time to show our principals how much they are valued by our school community for their work throughout this unprecedented school year.
Virginia Gov. Ralph Northam declared next week "an opportunity to recognize the hard work of Virginia Principals and to recognize the importance of principals in ensuring that every child has access to quality education."
Here is one way you can help recognize our principals: Post on social media explaining why you value and appreciate your principal. Tell us what makes them special. Tag your school and @ACPSk12 and use the hashtag #ThxACPSPrincipals so we can help spread the word.
Polk Principal PreeAnn Johnson Announces Retirement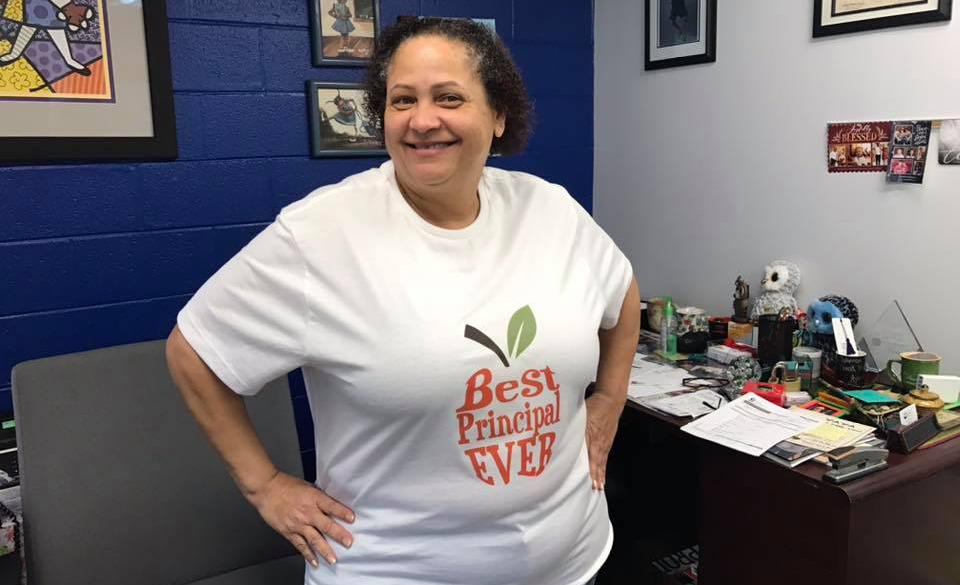 After 36 years as an ACPS esteemed educator and leader, James K. Polk Elementary School Principal PreeAnn Johnson has announced her retirement. Johnson spent almost her entire career with ACPS as a teacher, coach, mentor and leader, beginning in 1985 as a teacher and basketball coach at George Washington Junior High School. She took over as the Polk principal in 2009. 
In 2020, Johnson received the well-deserved honor of ACPS Principal of the Year. We are extremely fortunate and grateful that Johnson has nurtured and educated our students and shared her wisdom and expertise with all of us. 
Johnson will retire as of July 1, 2021, and recently shared a letter with the Polk Elementary School community.
Information about the search for a new principal will be shared with the Polk community in the coming weeks.
Thousands of Classic Books Donated to ACPS
ACPS students and teachers will soon have 6,500 new books in their classrooms and school libraries, thanks to a donation from Amazon through our ongoing partnership! 
The titles include 44 popular classics such as "The Adventures of Huckleberry Finn," "Little Women" and "Frankenstein."
The books are being inventoried and delivered to schools soon.
Equity Forum Opportunity
Join The Bond Educational Group on Feb. 2-4 as they host The Equity Summit: Designing an Antiracist Future, a virtual conference where you will join top media executives, politicians, academics, athletes and policy experts to discuss how to create a more equitable society.
Register online. For more information, email info@theequitysummit.com.
HEALTH REMINDERS
Don't Feel Well?
Contact your primary health care physician.
---
Have questions, concerns or feedback? Contact us or contact your direct supervisor.
HR Questions? Contact hr@acps.k12.va.us.