This Week's Headlines:
---
Dear ACPS Staff,
As we head into February, it is clear we are still only on the verge of turning the corner and are not quite there yet. 
We are working on the development of a new student reentry schedule which we had hoped to be able to share with you today. However, we are still in the process of finalizing this and it will now be available to you next Friday.  We have refined our decision matrix to include the new guidelines from the Virginia Department of Health (PDF) that will now be used every other week to determine our transition. 
We hope that the vaccination of ACPS staff will allow our school impact levels to move from strained to normal percentages so we can begin to experience some sense of normalcy in our school buildings. While the vaccine will definitely not resolve all of our reopening issues, it will afford our staff the ability to take initiative to make our school buildings as healthy and safe as possible. We are eternally grateful to all our staff for their dedication to our students and families at this time.
With gratitude for our staff at the forefront, I would like to remind you that this week is Virginia School Principals Appreciation Week. I have seen many messages of support come in and I am joining you today in thanking them for their tireless commitment to our staff, students and our equity work. Keep your messages coming!
Please stay safe, healthy and engaged. 
Dr. Gregory C. Hutchings, Jr.
Superintendent
Reminder: ExecuTime to Replace TimeClock Plus in February
Starting in February, ACPS is replacing TimeClock Plus with a new clock-in system called ExecuTime. 
Exempt staff will begin using ExecuTime on Monday, Feb. 1.
Non-exempt staff will begin using ExecuTime on Tuesday, Feb. 16.
You will receive an email on Monday, Feb. 1 at 5 a.m. with further instructions.
For more information on how to use ExecuTime, see the ExecuTime page on Canvas.
Have questions? Contact ExecuTime@acps.k12.va.us.
Latest Reopening Decision: Schools to remain 100% virtual for weeks of Feb. 1 and Feb. 8
Due to our current community transmission and school impact levels, the superintendent has made the decision to delay the reentry of students who were set to return to schools the weeks of Feb. 1 and Feb. 8.
We had been hoping to share our revised reentry timeline to staff and families today. However, we are still finalizing important details and we will share it with you in our next newsletter on Feb. 5.
As you may be aware, the number of positive cases and transmission rates in Alexandria have continued to remain at high levels. Our most recent data that drove our decision on Jan. 25 included: 
Percentage of RT-PCR tests that are positive during the last 14 days: 10.1% – Highest Risk
Total number of new cases per 100,000 persons within the last 14 days: 599.9 – Highest Risk
ACPS staffing and capacity level: strained (50-75%)
Updates to Reopening Decision: New schedule and revised matrix
Starting now, our reopening decision will be made every two weeks. You will receive the next update on Monday, Feb. 8. 
We have also refined our decision matrix to include the new guidelines from the Virginia Department of Health (PDF) and will begin using this matrix every other week to determine our students' transition. We will be providing an update to the student reentry timeline next Friday, Feb. 5. 
VIDEO: Dr. Hutchings explains the revisions to the reopening decision matrix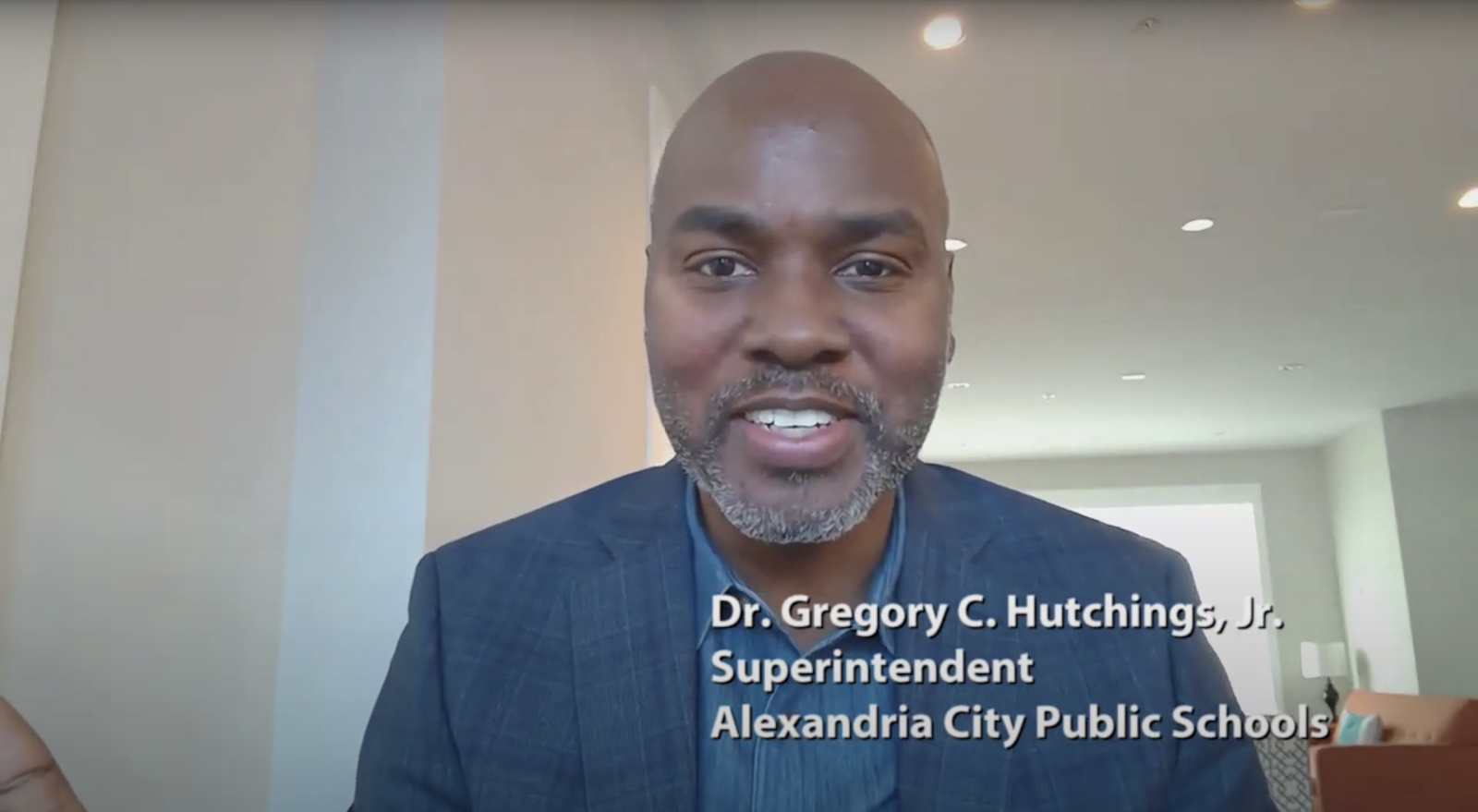 Latest Opening Guidance from Virginia Department of Education
The Virginia Department of Education regularly updates information related to the COVID-19 pandemic and its guidance for public schools within the Commonwealth. Check out the latest in the Frequently Asked Questions page with the following new questions:
What is new in the January guidance? 
Are schools required to open in person under the new guidance? 
Are staff vaccinations a prerequisite for schools opening in person?
Are all school staff eligible for vaccines in Phase 1B?
Staff Vaccination Program Continues
ACPS employees have been continuing to receive their first dose of the Moderna vaccine thanks to the division's collaboration with the Alexandria Health Department and the City. Each week at T.C. Williams High School and other locations, more and more of our staff are taking the crucial step in protecting themselves from COVID-19. Many have taken to social media to express their gratitude and excitement.
Lyles-Crouch Kindergarten Teacher Wanda Allen: "Received my 1st Covid vaccination today @LylesCrouch It was painless. @DrZissios Thank you Governor Northam and @ACPSk12!"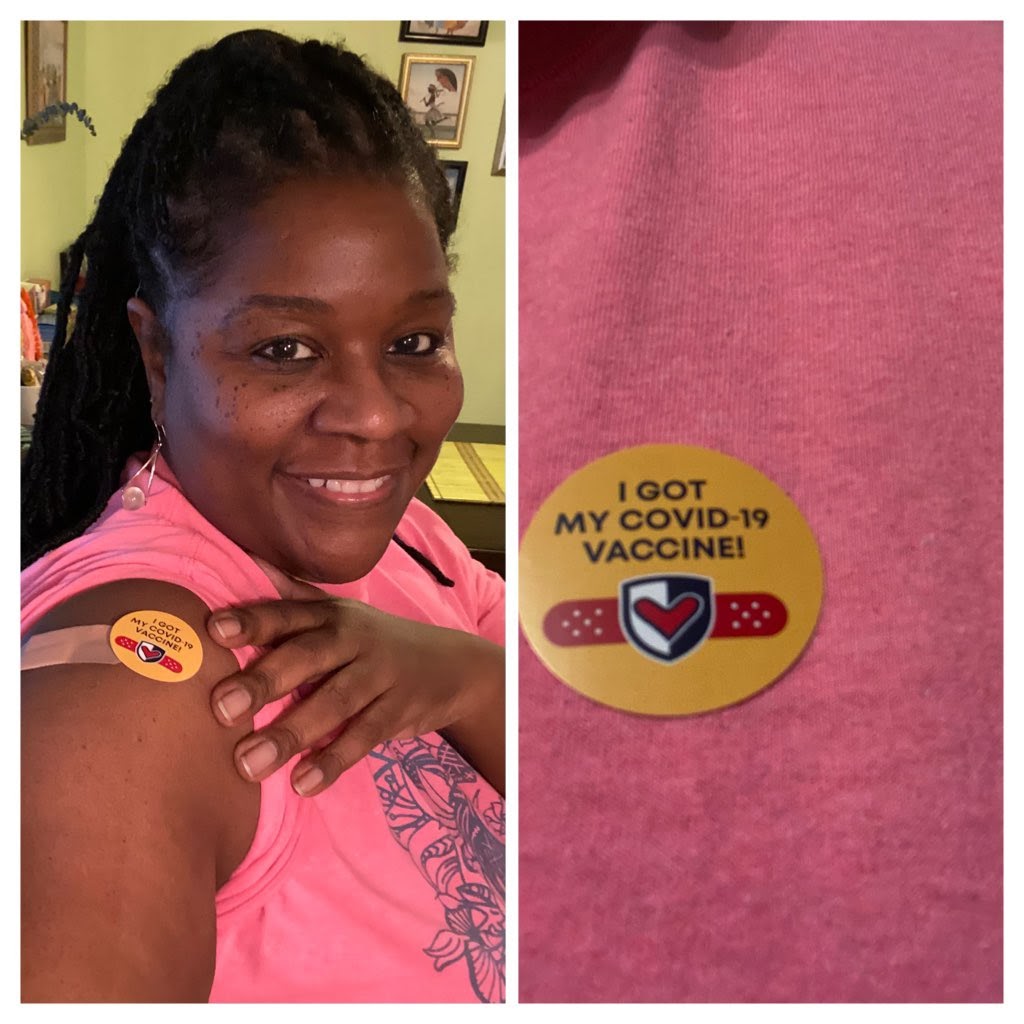 T.C. Williams Science Teacher Laura Simons: "You can't tell because of the masks, but this is two very happy newly vaccinated Titan science teachers! #CovidVaccine @TCWTitans @tcwscience"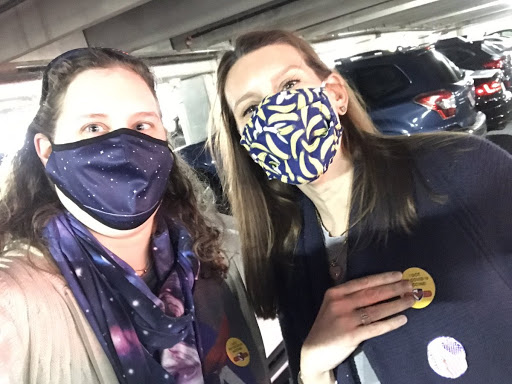 Charles Barrett Band and Orchestra Teacher Erin Flynn: "So happy to have gotten my first vaccine dose today! Thank you to @ACPSk12 for the efficient and safe event today. So impressive!"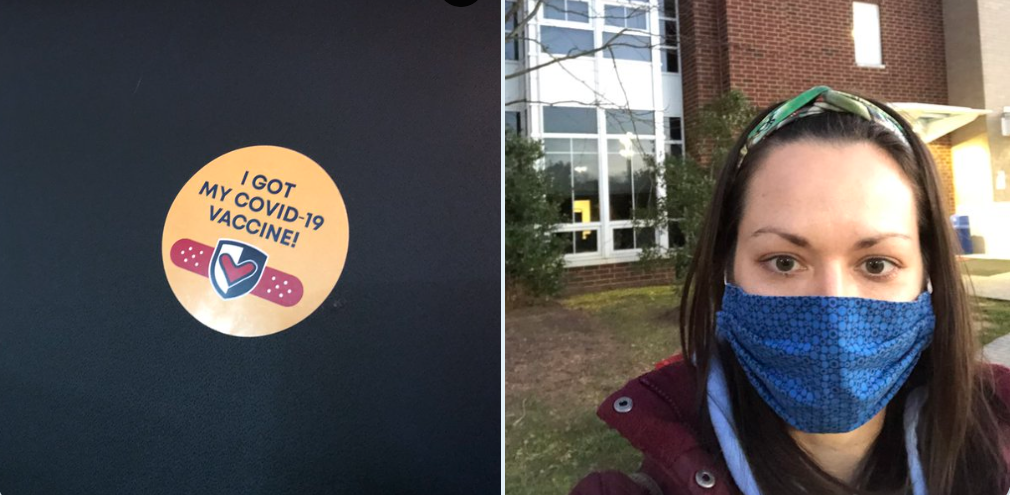 T.C. Williams Culinary Arts Teacher Craig Scheuerman: "Great Day. Very Thankful !!! Hoping it's one step closer to getting back to school ! @TCWTitans @ACPSk12"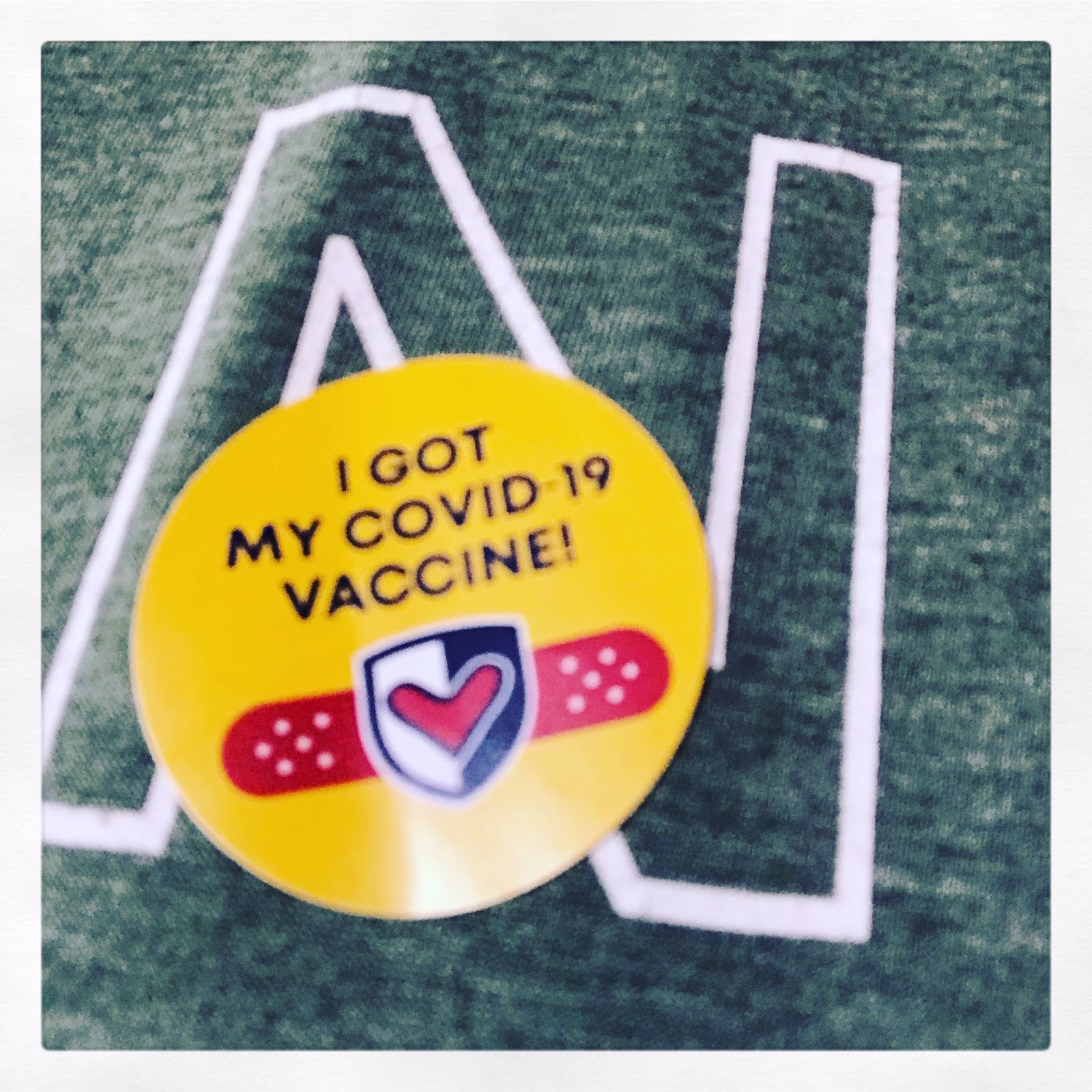 Sign Up Now for ACPS Weather Alerts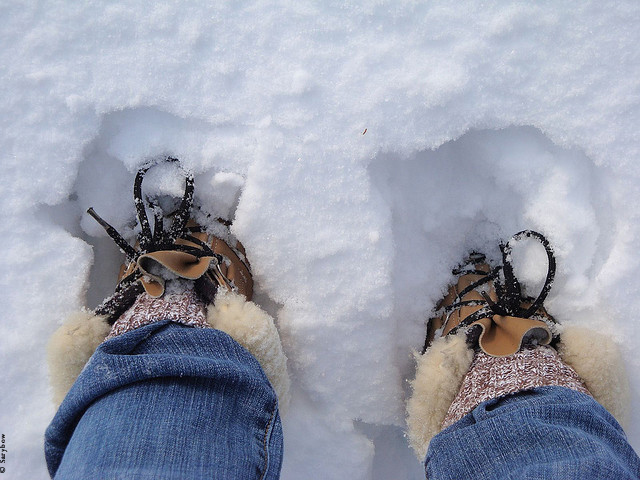 Are you receiving weather alerts? Please be sure you are signed up to receive them. 
To receive weather alerts via text message, ACPS staff members must subscribe to the 'ACPS Emergency Announcements' category via City of Alexandria eNews.
All staff will receive weather alerts to their ACPS email address.
Staff can also receive weather alerts via:
ACPS website

(information is always posted here first)

ACPS-TV

local cable channel 71

ACPS emergency hotline: 703-866-5300

local radio and TV stations
ACPS Promoting Racial Equity at the Heart of ALL We Do
ACPS recognizes Feb. 1-6, 2021 as the national Black Lives Matter at Schools Week of Action. 
Guided by our Strategic Plan Equity for All 2025 and the School Board's Resolution Condemning Systemic Racism and Affirming a Commitment to Educational Equity for All Students, Families and Staff, ACPS continues to strive toward a future where disparities based on race and other inequities are eliminated.
We believe that equity can be achieved by promoting relationships and nurturing the capability of our students, families and staff.
Restorative Circle Resources for Educators:
Educators may use these Restorative Circle Scripts for Black Lives Matter at School. If you are interested in further information, please reach out to kennetra.wood@acps.k12.va.us or cheryl.robinson@acps.k12.va.us.
Equity Forum Opportunity
Join The Bond Educational Group on Feb. 2-4 as they host The Equity Summit: Designing an Antiracist Future, a virtual conference where you will join top media executives, politicians, academics, athletes and policy experts to discuss how to create a more equitable society.
Register online. For more information, email info@theequitysummit.com.
HEALTH REMINDERS
Don't Feel Well?
Contact your primary health care physician.
---
Have questions, concerns or feedback? Contact us or contact your direct supervisor.
HR Questions? Contact hr@acps.k12.va.us.