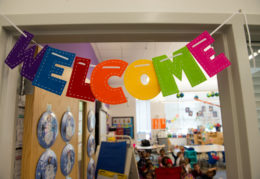 Hello and welcome to all of our new students and new families! And of course, welcome back to all of our returning students and their families, as well.
It's been just over two months since I returned to Alexandria as your Superintendent of Schools and I have to say, it is so good to be back home. Alexandria is such a great place to live and work. Our community is especially diverse, vibrant and welcoming. We want to make sure that every one of you feels that great sense of community when you walk through the front doors of our schools. We are working hard to get our schools ready so all of our students feel comfortable, welcome and ready to learn on day one.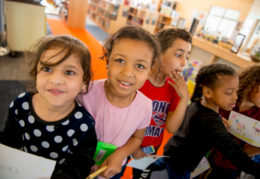 At ACPS, we stand for every student succeeding. We have students from 118 different countries who speak 120 different languages and this diversity is truly a gift. There is no other school division where students can experience such a rich global environment like the one we have in the city of Alexandria. Our students in ACPS graduate being able to fully engage in and contribute to our dynamic world. Time and time again, our students come back and tell us they were better prepared for their college experience or their work environment, thanks to their ACPS experiences. Best of all, they want to give back to our community as a result.
Staying connected is one of the most important things we can do to strengthen our schools as the heart of our community. Your engagement, feedback and input will set ACPS on the trajectory to attain our ACPS 2020 goals over the next two years and beyond. Please sign up to receive our weekly school news via ACPS Express and connect with us in English, Spanish, Arabic and Amharic on social media. Also, be sure to complete Student Information Update Form (PDF) that students will receive in the Welcome Packet on the first day of school and return it as soon as possible in the new school year. We especially need a current cell phone number and email address, so that we can reach you in case of a weather event or emergency situation.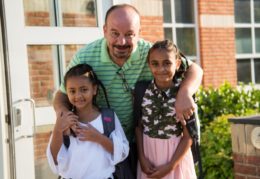 We know this is going to be an awesome school year. You can make this the best year ever for your child by staying connected to your child's school. Volunteer, join your PTA and attend community meetings. There is real power in being involved!
We are so grateful that you've given us the honor of serving our ACPS families each day. We look forward to seeing you back in our schools soon!
Dr. Gregory C. Hutchings, Jr.
Superintendent of Schools