As conversations turned to gun violence, emotional well-being and peaceful protests this week, our attention turned to our social workers who help support our students at times like these.
As leaders, ACPS social workers intervene in crises, mediate conflict, advocate on behalf of students and identify resources. They help students and families during some of their most vulnerable times.
As advocates, ACPS social workers ensure that students and families have access to resources required to meet their basic needs. They advocate for social and emotional learning and support students in growing social and coping skills.
As champions, ACPS social workers defend the rights of others with the goal of empowering students and families. They speak on behalf of students when they are unable to effectively do so themselves.
What does this look like in our schools?
T.C. Williams High School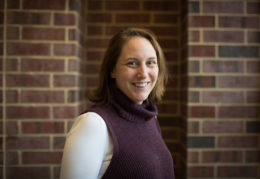 At T.C. Williams High School, Social Worker Susan Parcell provides resources to help students and families overcome challenges they may have economically, socially and emotionally. She finds reward in seeing these students go onto graduate and become successful members of society.
In response to a nation-wide increase in the numbers of individuals with mental health concerns and mental illnesses nationally, Parcell has been providing more of these services to students at T.C. Williams. A strong advocate for addressing mental wellness and mental health-related concerns, Parcell supports our students and families in these areas on a daily bases to meet the growing needs of our families.
Once a teacher, Parcell became a social worker so that she could have more of an impact working directly with students in addressing the multifaceted issues they were facing.
I developed a passion for working with students who were in need economically, socially, behaviorally and emotionally. These experiences inspired me to go to graduate school to get my master's in social work so I could help to make a difference in more students' lives," said Parcell.
Francis C. Hammond Middle School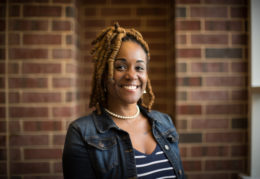 At Francis C. Hammond Middle School, food insecurity is an issue that is paramount for some families. Social Worker Ebony Neptune connects families with the resources they need to be nourished, healthy and well fed. Hammond's highly successful Breakfast in the Classroom, for example, has not only helped to address those issues, but has resulted in a decrease in tardiness and absenteeism along with calmer and more focused classrooms. It has also had a tremendous social impact by reducing the stigma associated with receiving free breakfast in the cafeteria by providing free breakfast for all students in their classrooms.
Neptune came to her work as an ACPS social worker well prepared. Before joining ACPS 10 years ago, Neptune was a foster care social worker and worked in juvenile probation.
These positions prepared me for my current role in a post-secondary school setting. The most rewarding part of my job is when student's return to Francis C. Hammond as young adults," said Neptune.
William Ramsay Elementary School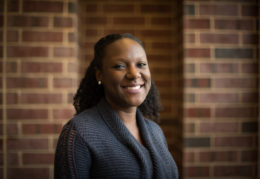 At William Ramsay Elementary School, Social Worker Eboni Whitt has been a strong advocate for her families. William Ramsay is one of our most diverse schools, so Whitt works hard to ensure a celebration of that diversity and an inclusive environment for all. She makes a point to meet and greet all of her parents in various settings and makes herself available to students and families to address their wide range of needs.
Originally a social worker in the community, Whitt became a school social worker early in her career. She was a school social worker for 10 years before joining ACPS and has been with us for five years.
I love being a social worker. It afforded me the opportunity to work with a wide range of children and provide support for them to become successful students through collaboration with parents, teacher's administrators and school staff," said Whitt.
ACPS celebrates the unique contribution that our school social workers make in the lives of our students and families. Please take a moment to celebrate your school social worker in honor National Social Work Month.
Learn more about how your school social worker can support your child and family.