Francis C. Hammond Middle School has become one of only 650 schools in the United States to be designated a 'Model Program' by the American School Counselor Association (ASCA).
The school's program was recognized for it's commitment to delivering a comprehensive, data-driven school counseling program and an exemplary educational environment in line with the goals of the ACPS 2020 Strategic Plan. Hammond joins George Washington Middle School as a Recognized ASCA Model Program (RAMP) school. GW was the first ACPS school to receive the national designation in 2016.
This designation demonstrates the school counseling department's professional commitment to work together to meet the unique needs of every student at Hammond. It is the result of hard work and genuine commitment by an awesome team," said ACPS Director of School Counseling Marcia Jackson.
Hammond's ten school counselors provide classroom lessons, group counseling, and individualized supports to students in grades 6 through 8. The Hammond team is made up of Nicole Alestock, Christina Bevilacqua, Nicole Bonds, Erica Daniels, Cassandra Jackson, Katie Migliorini, Brent Rademacher, Kidist Square, Charrissa Washington and Hammond Hammond Director of School Counseling, Deneé Scott.
It is an honor to have earned this RAMP designation. It represents the dedication and commitment of our hard-working counseling team to our students and families each and every day," said Hammond Director of School Counseling, Deneé Scott.
ASCA supports school counselors' efforts to help students focus on academic, career, and social and emotional development so they not only achieve success in school but are prepared to lead fulfilling lives as responsible members of society.
This year's RAMP honorees have shown their commitment to students and the school counseling profession, These schools used data to drive their program development and implementation so all students can achieve success. RAMP designation distinguishes these schools and encourages school counselors nationwide to strive for excellence," said Jill Cook, ASCA assistant director.
The department will publicly receive the honor during a special ceremony at the American School Counselor Association's annual conference in Denver, Colorado in July.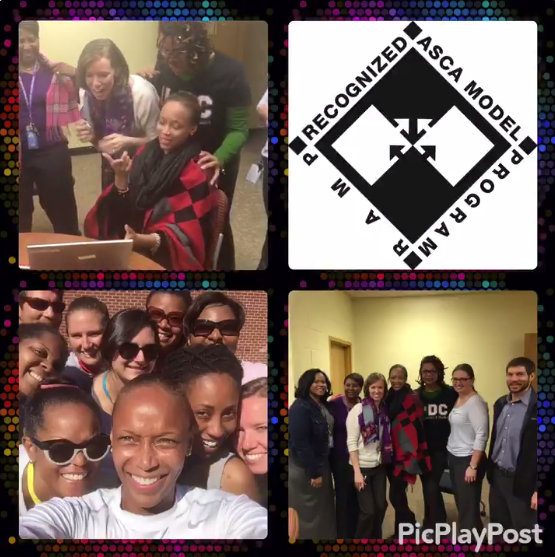 This award exemplifies ACPS 2020 Goal #3: An Exemplary Staff: ACPS will recruit, develop, support and retain a staff that meets the needs of every student.