en español (PDF) | አማርኛ (PDF) | بالعربية (PDF)
The Alexandria City High School (ACHS) Titan Robotics team, also known as FRC Team 5587, was selected to compete at the highest level of student robotics in the world. The Titans were among teams of students from more than 40 countries who competed with robots they built to showcase their innovation, teamwork and robotics skills at the 2022 FIRST Championship (For Inspiration and Recognition of Science and Technology), held this month at the George R. Brown Convention Center in Houston.
The FIRST Championship is the culminating international event for the youth robotics competition season. It celebrates science, technology, engineering and math (STEM), and allows high school students to see the possibilities available to them in college and beyond. This was the second time that the ACPS student team competed in the world championship.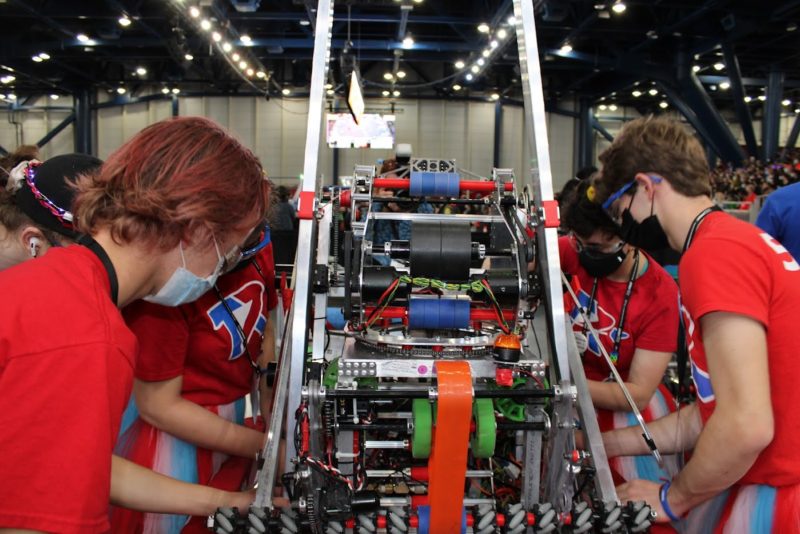 Christina Lytle, who serves as a non-technical mentor to the team, said Titan Robotics competed with their robot, named Anklebiter, in the Newton Division while in Houston. The team finished with a respectable five-win and five-loss record, with some close, competitive matches. "I'm incredibly proud of all that the Titan Robotics students have accomplished this season," exclaimed Lytle. "During a year when many teams are struggling to rebuild, our students had a vision and worked tirelessly to achieve their goals."
This season, the team won the prestigious Chairman's Award in recognition of community outreach activities at the FIRST Chesapeake District Championship.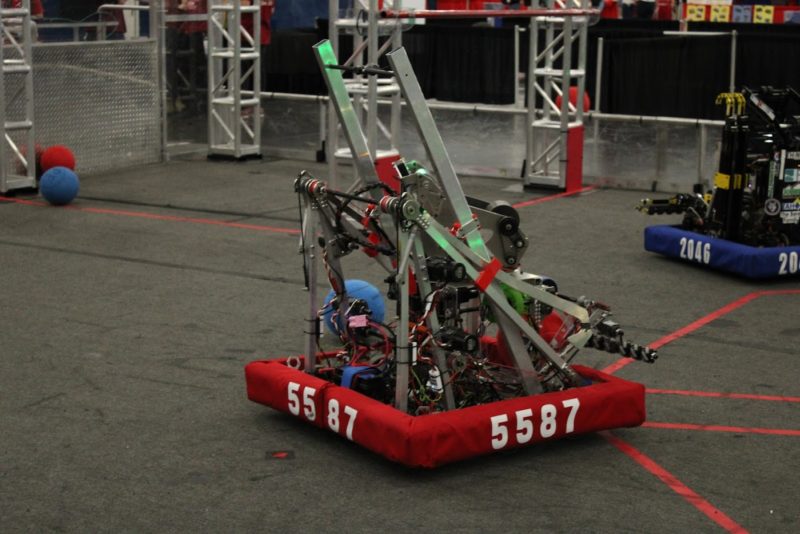 Team membership has grown in the eight years since the Titan Robotics team began in 2015 with 20 students and the goal of building a moving robot. Titan Robotics has also been recognized for its diversity and inclusion, as well as for educating younger students through summer camps and classroom activities focused on STEM and robotics. More information about Titan Robotics is available online.