en español (PDF) | አማርኛ (PDF) | بالعربية (PDF)
More Stories from the Week:
National Bullying Prevention Month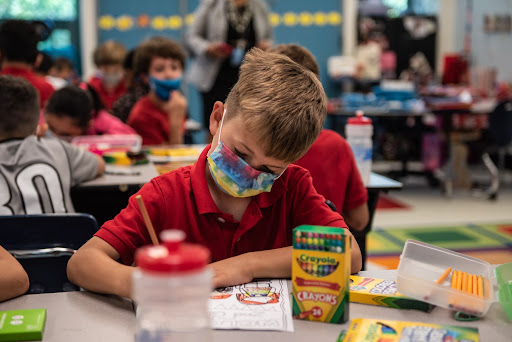 "Bully free starts with me" is more than just a catchy slogan. At ACPS, it is a matter of knowing what bullying is and how to report it. The Code of Virginia defines bullying as unwanted, aggressive behavior that is meant to intimidate or humiliate the targeted person. ACPS does not tolerate bullying, harassment and intimidation. 
There are different types of bullying that are typically repeated over time and can cause severe emotional trauma, including the following:
Verbal bullying

includes name calling, making threats, insults and intimidation. It also refers to other forms of verbal abuse, from remarks regarding race, gender or religion to comments concerning sexual orientation to physical abilities or characteristics.

Physical bullying

involves hitting, kicking, tripping, spitting, pinching, pushing or damaging someone's property.

Social bullying

is designed to hurt someone's reputation or relationships. It includes: spreading rumors, embarrassing or humiliating someone publicly and excluding or encouraging others to exclude someone.

Cyberbullying

is taunting or humiliation through the use of electronic devices such as cell phones, computers, tablets and communication tools including social media sites, text messages, chat and websites. This online bullying includes mean text messages and emails, rumors sent by email or posted on social networking sites and posting embarrassing pictures, videos, websites, or fake online profiles.
ACPS investigates all reports of bullying. Students should be made aware that reporting a bullying incident is not "tattling." Students or families of students who have been bullied or witness bullying should immediately report such incidents to the school principal or assistant principal. Instances of bullying can also be reported online to ACPS via the Tip Line on the ACPS mobile app. 
Calendar Reminder for Oct. 11
On Monday, Oct. 11, 2021 there will be no school for students, and ACPS schools and offices* will be closed.
*Note: Oct. 11 remains a staff work day at Samuel W. Tucker Elementary School, which operates on a modified school year calendar.
See the ACPS Calendars on the ACPS website.
Sign Up for New Tiggbee Career Video Series
It's never too early for students to look toward the future and explore career options that pique their interest. Tiggbee offers a way to introduce students to potential career pathways. The free, weekly online software platform is available to all K-12 students as a way to get them excited about choosing a career path. It also gives them the opportunity to correlate their studies to their future career choices. 
These short immersive videos feature individuals who are passionate about their industry and career opportunities while sharing their skills and education requirements. The videos also provide the opportunity for teachers to lead discussions about careers with students.
A weekly pilot video for students to view is now available. Starting on Oct. 18, "Meet My Business Mondays" will begin with a new Tiggbee video available every Monday. Students will hear from successful role models, business owners and operators who have a vested interest in the success of the next generation of workers.
Students will have the opportunity to submit questions. Middle and high school students can generate questions (with teacher review) and elementary school teachers can submit student questions by 3 p.m. every Friday. A video response to their questions will be available the following week, Wednesday through Friday.
To access Tiggbee videos:
Administrators and Teachers sign in at

tiggbee.com

or via Clever using the District TIGGID:

1E9Y
Students (grades 6-12) sign in at tiggbee.com

or via Clever using the Student TIGGID:

HUUN